Fantasy Baseball Final: June 16th, 2016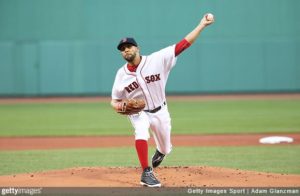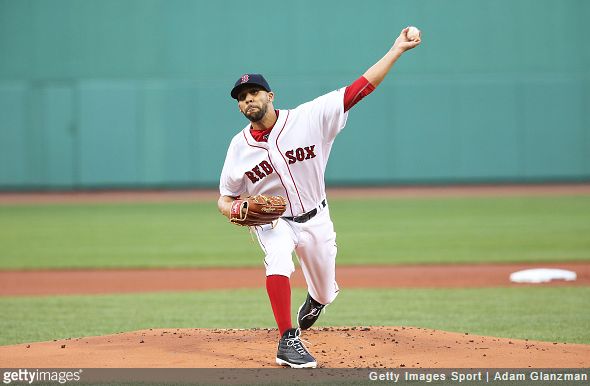 With the foundation of so many big league careers built on father-son relationships, it's only fitting that MLB had a full slate of ball games lined up for this gorgeous Father's Day. New daddy and birthday boy, Jacob deGrom took the mound at home in Citi Field for the Mets as the club looked to avoid a sweep at the hands of the last place Braves. DeGrom delivered on his end with a quality start, striking out six over the course of six innings while surrendering three earned runs; but was ultimately let down by his offense to prolong his winless drought to nine straight outings without a W. The New York bats were dead-silent again today and scrounged together just one hit off Atlanta ace, Julio Teheran. Teheran went the distance for the Braves in today's start, tossing his first ever one-hit shutout and striking out seven along the way. He faced just one batter over the minimum in the complete game effort, and dropped his ERA down to an impressive 2.66. It may be hard to believe with only a 3-7 record, but Teheran has been one of the very best pitchers in the National League this season. The 25 year-old right hander has a 0.91 WHIP on the year and trails only the great Clayton Kershaw in that category.
With today's loss, the Mets dropped down to third place in the National League East following an afternoon win by the Miami Marlins in Colorado. Manager Terry Collins conceded in his postgame press conference that changes need to be made in order to jumpstart the Mets sputtering offense and stated, "We may shake some things up." Whether that means a demotion to Triple-A Las Vegas for Michael Conforto upon Travis d'Arnaud's imminent return is unclear, but the talented young outfielder has been ice cold after getting off to a torrid start at the plate. Despite being the team's only baserunner today with his third inning single, Conforto is hitting just .153 since the start of May and is striking out in 30.8% of his at-bats.
IF YOU ONLY READ ONE THING…
An unexpected pitching duel between two very different sets of dads went down in Los Angeles this afternoon with the visiting Milwaukee Brewers looking to salvage a 2-2 series split against the Dodgers. Matt Garza, father of six, took the mound for the Brew Crew in his second start of the season after rehabbing lat injury. The veteran righthander scattered eight hits in four inning during his season debut last Tuesday in San Francisco while allowing just one run to a very good Giants team. Garza's opponent on this day was Dodgers' starter Kenta Maeda, father to just one daughter. Maeda, who came over to LA from Japan this past offseason, ranks among NL leaders in ERA, WHIP, opponent's batting average, and opponent's slugging percentage. His 2.75 ERA is good for 11th, 1.08 WHIP and .217 opponent batting average good for 14th, and .308 opponent slugging good for 6th in the National League. Both starters threw six superb innings each, with Garza shutting out the Dodgers for six on the nose, and Maeda striking out eight with just one earned in 6 ⅓.
Dodgers' outfielder Kiki Hernandez hit a huge solo home run in the bottom of the eighth to tie the game, which couldn't have come at a better time with his own dad battling cancer at the moment. LA was able to ride the momentum of that homer to win the game in the bottom of the ninth on an unconventional walk-off walk from pinch-hitter, Yasmani Grandal. The 2-1 victory allows the Dodgers to keep pace with the streaking Giants at the top of the West who have won eight straight games.
JUST AS WE EXPECTED…
The Boston Red Sox finally had their ideal scenario in acquiring David Price and Craig Kimbrel play out this afternoon in their rubber match at Fenway Park against the Seattle Mariners. Although he entered today's start with a 7-4 record, Price had not been the alpha-dog that won the ERA title in the American League last season while splitting time between Detroit and Toronto. He had rough first month and a half of 2016 and had lost three straight outings despite a streak of seven consecutive quality starts. Price had a 2.68 ERA with 22 strikeouts in 23 innings during that span, but only had a record of 3-3 to show for it. Today, the 30 year-old lefthander turned in one of his best performances of the season by tossing eight innings of one-run ball while striking out seven. The Sox were ecstatic to finally have a strong outing from Price manifest in a 2-1 win, and the team was able take the three-game series at home against a very good Seattle ballclub. "He's pitching great," Red Sox designated hitter David Ortiz said of Price. "He's one of the best pitchers in the game so it doesn't surprise me. I knew things were going to get better and it was just a matter of time."
Price handed the ball over the Kimbrel following his eight brilliant innings, and the Boston closer shut the door by fanning the side in thirteen pitchers for a flawless save in the ninth inning. The decisive blow in today's game came off the bat of Mookie Betts who launched a go-ahead solo homer over the Green Monster out in left during the bottom of the seventh. Betts leads baseball's best offense in runs with 60 and steals with 11, and is also second behind Ortiz in longballs with 15. American League MVP front-runner Xander Bogaerts picked up another hit and stolen base today, as did Big Papi who showed you don't have to be the most fleet of foot to swipe a bag even at the age of 40 years-old.
WHAT WE DIDN'T EXPECT…
A couple of struggling starters squared off Minnesota this afternoon as the Twins looked to snap a five-game skid and avoid a four-game sweep from the visiting New York Yankees. Neither the Twins' Ervin Santana or Yankees' Nathan Eovaldi have had particularly strong 2016 campaigns, and the pair have had their fair share of woes in the month of June. Both Santana and Eovaldi are 0-3 in three starts this month, and have ERAs of 7.79 and 9.82, respectively.
The Yanks jumped out to an early lead thanks to the first of Brian McCann's first of two home runs, which help the veteran catcher break out of an 0-for-15 slump at the plate. The Twins were able to battle back with Max Kepler's second career home run in the fifth and a big four-run sixth inning that finally chased Eovaldi from the game after a solid five frames. The homer for Kepler was a key part to the rookie's first ever three-hit game in the show, and his three runs scored essentially erased the only blemishes on Santana's final statline in today's win. The righty gave up just two earned runs and struck out four in his 7 ⅓ innings of work today to drop his ERA back down below 5.00. The 7-4 loss for the Yankees put the club back below .500 on the year as they look ahead to their two-game set against the Rockies at Coors Field in Colorado.
SAVE CHANCES
Craig Kimbrel (16)
Chris Devenski (1)
Brandon Kintzler (2)
Sam Dyson (13)
A.J. Ramos (22)
Fernando Rodney (14)