Fantasy Baseball Final: June 22, 2015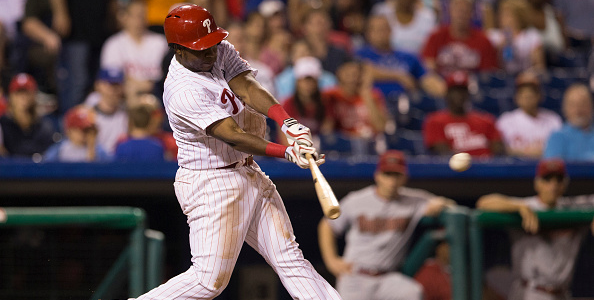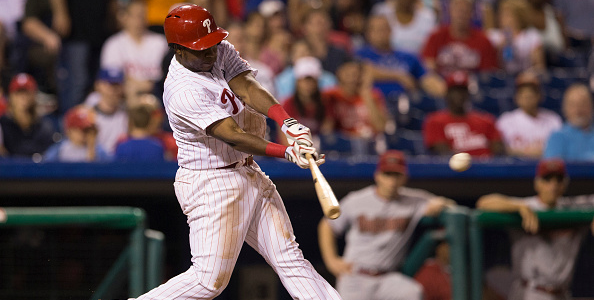 Welcome to the TheFantasyFix.com's nightly fantasy baseball recap, where you'll find updates on bullpen usage, lineup construction, injuries, and transactions. Whether you play season-long or daily fantasy, expect to see the best coverage from every team, every night, all season long.
Only fourteen teams were in action tonight, but there was no shortage of runs or excitement. Some of the game's best pitchers were scheduled to take the mound tonight, including Felix Hernandez and Clayton Kershaw. Hernandez is looking to become the first pitcher to 11 wins this season, while Kershaw looks to pick up his sixth win of the season. Both pitchers were very popular in DFS, but would they both be worth the price?
IF YOU ONLY READ ONE THING…
One pitcher who wasn't worth his price tonight was Michael Pineda. What looked like an easy win against the Philadelphia Phillies turned into an absolute disaster. The Yankee's starter gave up eight runs on 11 hits in 3.1 innings of work, making it his worst start of the season. He finished the night with a DK score of -15.70, but his ownership in most contests was pretty high, making it possible to still cash in most 50/50 leagues.
JUST AS WE EXPECTED…
 The Blue Jays continue to be the best offensive team in baseball. The top of the order had themselves a day, with Jose Reyes, Jose Bautista and Dioner Navarro all hitting solo homeruns off Rays starter Matt Andriese. Navarro was the most productive of the bunch, falling a triple short of the cycle. For the low price of 3K, the Jays catcher picked up a nice 26 points on a night where fantasy owners needed to fine some salary relief to help roster some of the big named pitchers.
The White Sox continue to be a great team to stack against in daily fantasy baseball. The Minnesota Twins feasted off starter John Danks, who allowed nine runs (five earned) on nine hits while striking out just two batters. His defense didn't help him very much, committing three errors on the night, and were once again unable to get their bats going. It's been a difficult season for the "other" Chicago team, and it will probably get a lot worse before the end of the season
BUT WE DIDN'T SEE THIS COMING…
For the 1% of the world that went with a Phillies stack tonight, you are all the real MVPs of the night. The Phillies exploded for eleven runs on the night thanks to a monster performance from third baseman Maikel Franco. The 22-year-old collected four hits (two of them being homeruns) and added five RBIs for a whopping 42 DK points. With so many great options at third base for fantasy owners to choose from, Franco was an after thought, but for the very few that did take a risk on him, he definitely delivered the goods.
THE REST OF THE DETAILS
 SAVE CHANCES
Roberto Osuna (1)
Jason Motte (2)
 LINEUP MOVES
 The Chicago Cubs optioned catcher Kyle Schwarber back to Triple-A Iowa.
 INJURIES
 Archie Bradley—day-to-day—(shoulder)
Tsuyoshi Wada—day-to-day—(shoulder
Jorge Soler—15-Day DL—(ankle)
Dexter Fowler—day-to-day—(leg)
Yan Gomes—day-to-day—(neck)
Cory Rasmus—60-Day DL—(abdominal)
Carlos Gomes—day-to-day—(hip, groin)
Mark Teixeira—day-to-day—(neck)