Fantasy Baseball, Week 6 Roundtable: Sell-High Candidates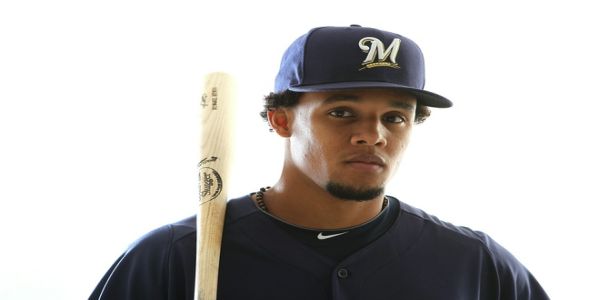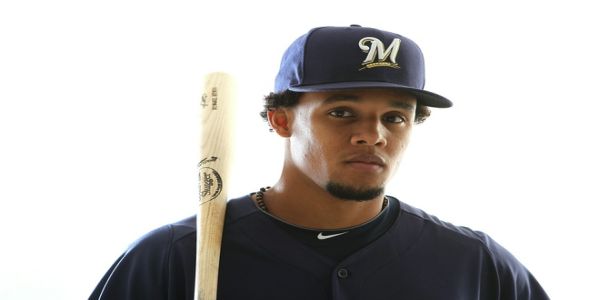 Six weeks of the baseball season has come and gone, so now is your opportunity hit the trade trail. Here is the Fix's second round table discussion of the 2013 fantasy baseball season: sell-high candidates. Read it, then go convince your rivals to take on your overachievers. Be sure to check out last week's "buy low" column, here. Enjoy!
Dexter Fowler | OF | Rockies by Gerard Martin (@Gerardowrites)
Dexter Fowler's supposed whole is so much less than the sum of the parts of his game. Fantasy owners have rampaged the waiver wire to acquire him as a power/speed source, but he's really not that good in either area.
Fowler stole 27 bases in 518 plate appearances in 2009. In the 3+ seasons since then, he's swiped a total of 41 bags in 1,723 plate appearances.
He's not stealing more than 15 bases this season.
Fowler plays in Coors Field, but even with a double-vented bat, there's no chance he's going to maintain his current 30% HR/FB rate, which more than triples his career average.
He's not hitting more than 20 homers this season.
Please forgive my confusion, but I can't understand why a player who's likely to finish somewhere in the 18/13 range in HR/SB without elite production in AVG, R, or RBI is such a hot commodity.
Realistic Trade Targets: Austin Jackson, Jacoby Ellsbury, Yoenis Cespedes.
Jake Westbrook | SP | St. Louis Cardinals by John Hoey (@JohnnyCrashMLB)
Westbrook for his career has an ERA of 4.23, WHIP of 1.4, a .500 record, and a 1.75 strikeouts/walk ratio.   Add to the fact that the guy is going to be 36 in September and you have your ultimate not sell high, but sell high and sell NOW candidate.  Pitchers don't all of a sudden become better at this age.  Westbrook currently holds a 2-1 record with a 1.07 ERA in 33 innings. This is nothing short of an aberration, a miracle if you will.
Westbrook's numbers, besides his ERA, are all equal to or worse than his career averages.  His WHIP is still around 1.4, and his strikeout to walk ratio stands at a putrid 1.07, averaging 4.8 strikeouts and 4.5 walks per 9 innings. Also, he has miraculously yet to give up a home run. He is going to fall off fast, and soon, so sell him high, and sell him now.
Starling Marte | OF | Pirates by Charis Garosi (@chrisgarosi)
Starling Marte is having the start to his season that many expected out of fellow Pirates' outfielder Andrew McCutchen. Marte is the type of player that if everything clicks he can be an All-Star. It looks like everything is clicking now. Will it continue?
No. It won't. Marte won't become useless, but the pace he's set is unsustainable. The first stat that pops out is his BABIP. It's currently .404 – a level that is likely unsustainable for Marte (.333 BABIP last year in MLB and .344 last year at AAA).
Marte – 144 PAs – 331/396/531/9 27 with 5 HRs, 16 RBIs and 7 SBs
Player A – 171 PAs – 293/373/580/ 953 with 9 HRs, 26 RBIs and 7 SBs
Player B – 103 PAs – 337/416/640/1056 with 5 HRs, 14 RBIs and 9 SBs
Player C – 182 PAs – 257/300/437/737 with 5 HRs, 18 RBIs and 12 SBs
Player A is Brett Lawrie's debut in 2011. Player B is Desmond Jennings first 103 PAs in 2011. Player C is Starling Marte…in 2011. We've seen young players have runs like Marte's current one. However, development is not linear and I expect Marte to regress back towards the .260 to .270 hitter he is.
Alexi Ogando | SP | Texas Rangers by Brett Talley (@TheRealTAL)

There are two reasons to sell high on Ogando. Performance and job security.
The first red flag is Ogando's velocity. His average fastball velocity this year is just above 94 mph, but it was 97.71 mph last year in the bullpen and about 96 mph in 2011 when he worked almost exclusively in the rotation. His strikeout rate and swinging strike rate are better this year than in 2011, but he's still basically an average strikeout pitcher in the rotation.
Additionally, Ogando has struggled with his control this season. A loss of command with his fastball has come along with the loss of velocity. He threw fastballs for balls about 32% in each of the last two years, but fastballs have been called a ball about 39% this year. The other problem pitch is his changeup. He basically didn't use the pitch as a reliever and largely ignored it in 2011 as a starter. But he's thrown it 12% this year and it has also been a ball about 39%. But he needs to continue the development of the pitch. He can't be a starter without a third pitch, and he has had success getting swings and misses with it.
On the surface everything appears fine as his ERA is only 3.08. But his xFIP and SIERA are over 4.00. Unless he gets his fastball command back, he's going to regress.
The other red flag is the Rangers pitching depth. Colby Lewis and Martin Perez are out on rehab assignments. And Justin Grimm and Nick Tepesch have proved serviceable. Meanwhile, Tanner Scheppers is responsible for the 8th inning despite his 14.1% K%. When some other guys get healthy, Ogando is probably going back to the 'pen. That's where he was expected to be in Spring Training before injuries struck some teammates.
Realisitic Trade Targets: Wade Miley and Homer Bailey 
Carlos Gomez | OF | Brewers by Scott Barzilla (@sbarzilla)
We've certainly been singing his praises even before the season. Before the season, he profiled as a .260 hitter capable of hitting 20 or more home runs and 30 or more steals. Those players don't grow on trees, but they aren't exactly superstars either.
Now, he is hitting a whopping .364 and is on pace to hit 25 home runs and steal 30 bases. Everything sounds right except the batting average and the .420 BABIP is the dead give away. That number will likely drop around 100 points and if it does his batting average will drop around 100 points. Wow, that would bring it down to the same profile we expected.
If someone in your league is willing to treat him like a superstar you might as well take advantage now. Besides, you would still have enjoyed six weeks of ridiculous production from a good, but not great player.
Patrick Corbin | SP | Diamonbacks by Josh Kay (@JoshKay_Fantasy)
Selling high on a player should not always be an endeavor exercised by owners who believe a player's stats are not for real. They can sometimes be for players that have really improved, but are performing at an unsustainable level. Take Patrick Corbin for instance who has had a velocity increase across the board on all pitches. In addition, he's improved his K/BB ratio to 3.0 and has an excellent ground-ball profile.
The one concern I have with Corbin is that he's still not missing quite enough bats. We see Jordan Zimmerman, Johnny Cueto, and Kyle Lohse perform at this level of ERA (well not 1.75) with the Ground-ball/great control profile, so it's reasonable to expect Corbin to keep himself in that company.
The reason he's a great sell-high is because he's #8 on ESPN's player rater for SP right now, and if you can get Top 15 SP return for him, you have to pull the trigger. He'll be good – ERA low 3.00's good, 13 wins possibly, but the strikeouts won't be there, making him a good sell high candidate.
Jean Segura | SS | Brewers by Alan Harrison (@TheFantasyFix)
Some fantasy owners tend to draft players for both business and pleasure. Early in the draft you have to select the player with the best overall tools to help your team raise a flag in September, then later in the draft you scoop players that you enjoy watching, but also reek of upside. That is the case with Segura. He's one of the most exciting young short stops in baseball to watch and he's playing out of his mind, but at this point, it may be in your best interest to sell-high on the 23-year-old in your redraft leagues.
Segura is off to a fantastic start; triple slashing .333/.381./.537 with five homers and eight stolen bases in 134 plate appearances. The stolen bases are legit — the guy has some serious wheels — but the power, and to a lesser extent the batting average, is likely to regress. With respect to the power, Segura currently sports an excellent 18.5% HR/FB% through 32 games. In 2012, Segura played in 45 games between the Angels and Brewers and posted a 0% HR/FB%. That's right, not a single long ball last season. The youngster's most prolific power output came at Single-A in 2012 in which he clubbed 10 homers in 130 games.
Is it possible the speedster developed more of a power profile during his development? Sure it is. Is it likely? Probably not. And is it possible Segura could finish as a top-10 shortstop in '13? Yes. But you likely took a flier on Segura as a second short stop or middle infielder late in your drafts, suggesting you could get a nice return on your investment if you flip him now. Parlay Segura with another player to upgrade a position of need in your redraft leagues.