Is Jason Castro For Real?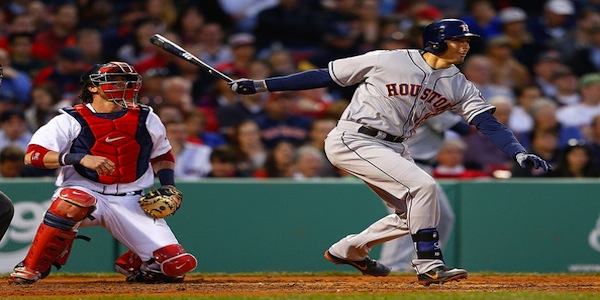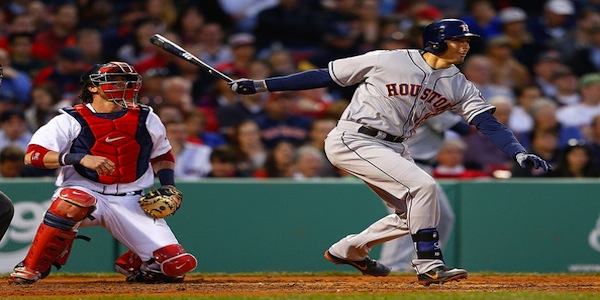 Jason Castro first flew onto my radar after I read a piece predicting his breakout at Beyond the Boxscore. I bookmarked it just to check back on it at the end of the season to see how they did. Plenty of people do bold predictions lists, but this one seemed a little different. There was a track record, albeit a small one, of success and I thoroughly enjoyed the analytics process they took in order to peg Jason Castro in the piece. A little more than half the season is over at this point and Jason Castro has been a pretty damn good catcher. Filling your catcher slot in the lineup isn't as difficult as it used to be; at least on draft day. Injuries happen though, and they open the doors for players like Jason Castro. I want to dig a little deeper into him and see how his value projects to hold up in fantasy leagues going in to the second half.
Castro has put up a .269/.331/.475 line through his first 81 games played in 2013. Unfortunately his RBI and R totals aren't very good due to the team he plays on. The 12 homers are definitely a nice surprise. One of my favorite tools to use when analyzing a player is their batted ball profile.
As you can see Castro has seemingly always been adept at hitting line drives, but he hit too many grounders to see a lot of balls fly over the fence. That's changed this season. A 5.6% increase in flyballs is pretty substantial especially considering he's popping less up on the infield. Castro has improved dramatically on hitting fastballs.
Castro posted wFB (fastball runs above average) values of -13 and -3.2 in 2010 and 2012 respectively. That number has improved to 6.7 in 2013. That number comes with a small sample size caveat, but it's a positive sign and something I'll be watching very closely in the future. Castro sees fastballs nearly 58% of the time so it's nice to see that he is making adjustments in order to turn a weakness into a strength.
Fantasy Value
Castro's fantasy value is a little up in the air at this point. His totals in R and RBI may look a little low in comparison to other position players, but at the catcher position he is just fine. He checks in at the 8 spot on ESPN's player rater. There are a few solid fantasy backstops nipping at his heels that will probably catch him before season's end (Brian McCann, Russell Martin, and Matt Weiters). Jason Castro may not be sexy, but he has outperformed all expectations to this point and is probably a borderline top 10 catcher the rest of the season. If you're looking for a little help filling a hole in your lineup then Castro is probably available. He's owned in 31.7% and 44% of ESPN and Yahoo! leagues respectively. I'm buying Jason Castro as a top 10 catcher the rest of the year; what about you?