Leonys Martin, a late steal for steals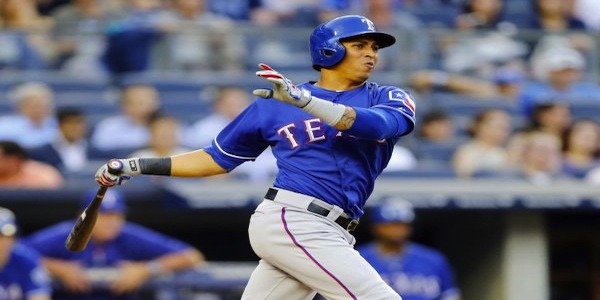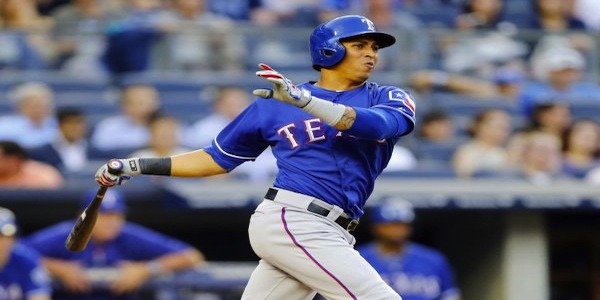 In looking at Leonys Martin's stat sheet, you see a number of issues. Thankfully he plays in a hitters park so his overall slash numbers still are decent enough to maintain fantasy production, but he does not produce much in the average or on base departments, has limited power, struggles against left-handed pitching, and doesn't hit in a good spot in the order for run production.
[am4show have='p4;p3;p7;p11;' guest_error='Front Office' user_error='Front Office' ]
Even with all that said, I am still liking Martin in fantasy this season, specifically in daily leagues where his platoon splits can be utilized most heavily. For starters, both ZiPS and Steamer think he should hit better overall this year, to the tune of a 94 wRC+ respectively against last year's 87 mark and his career 84 wRC+. Both expect his walk rate to jump back up a bit and his strikeout rate to dip, as he enters his age 26 season, which is a good sign for hopeful improvements in average and power.
But let's cut to the chase, the real reason to target Martin is speed. He stole 36 bags in just over 500 plate appearances last year. With all of the injuries the Rangers have ran into all season, they are not far from being forced to put Martin up in the top of the order, which would only improve his overall times at the plate and subsequently his stolen base attempts. There is definitely a bit of concern that he has never had as much stolen base success as he did last season, but a 77% success rate induces some confidence that he should continue to see a green light and be very useful in this category late in drafts.
With the stolen bases being the big driver in his value, it's worthwhile to go back and mention that eight home runs from a guy who you are really only relying on for steals is a nice boost. He hit eight last year and it's reasonable, considering his age and 6"2 frame, for him to hit in the double digits this season. Steamer has him at 11 and ZiPS has him at 9, again in split duty as he is always at risk of being put into a platoon – though it's not a certainty that he will be in one this year.
Depending on your league, you may or may not want him to be in a platoon. In daily leagues, to keep his rate stats up him being in a platoon is not the worst thing ever. In weekly leagues, we want him at the plate most frequently so he can do what we want him to do most – run. The Rangers don't really have much of a major league option for a platoon in center field, which is certainly positive outlook on him being in a full time role at the start of the year.
If he gets up to 600 plate appearances, a 45+ stolen base season is certainly plausible if he maintains the stolen base rate he did last year. His home runs will also boost up too, but again his rate stats may suffer a bit. Even if the rate stats go down, a 12 home run and 45 home run season – which is very reasonable if he gets a full season worth of plate appearances, is incredibly valuable considering where Martin is being drafted. I own a share of him this season and recommend you do the same.[/am4show]