Oakland Athletics trade Rich Hill and Josh Reddick to the Los Angeles Dodgers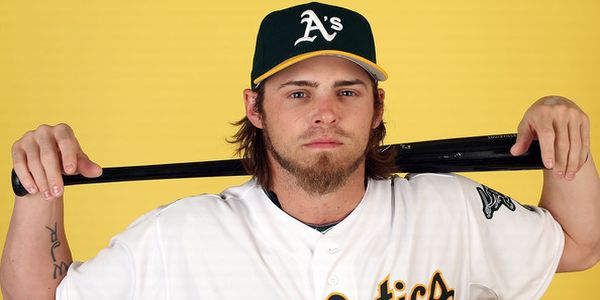 The Dodgers are adding again on deadline day as they try to make a final push against the Giants in the NL West. They came into deadline looking for corner outfielders and starting pitchers and came away with both in a deal with the Oakland Athletics. They reel in Josh Reddick and Rich Hill for a trio of prospects.
Why the Dodgers make this deal
The Dodgers are in better position to take on expiring contracts than just about any team in baseball. Neither player pushes the needle a great deal, but if they are healthy they should be solid contributors. That is going to be a little difficult for Hill who is currently on the disabled list with a blister problem. However, Reddick should go right into the lineup and we cannot underrate his potential impact on the lineup. His .296/.368/.449 slash line would probably fit in just about any lineup.
Hill seems to be the prize of this deal if he can return to the rotation. He is 9-3 with 2.25 ERA in just 76.0 innings. His 2.53 FIP seems to indicate that his performance is a little more than smoke and mirrors. Of course, this move was made primarily with October in mind. If they get Clayton Kershaw back they could have a playoff rotation that will compete with anyone.
Why the Athletics make this deal
Billy Beane and company have long perfected the art of treating veterans like stock. They end up trading away two would be free agents for youngsters Frankie Montas, Grant Holmes, and Jharel Cotton. Holmes rated as the Dodgers fifth best prospect according to MLB.com, Montas rated as the eighth best, and Cotton as the 13th best. It takes a special bit of magic to get three top 15 prospects for players with expiring contracts. The fact that Hill is on the disabled list is just icing on the cake.
Cotton could be an immediate contributor as he is experiencing some success in AAA, but Holmes is the prize the deal. He was taken in the first round in 2014 and is holding his head above water in the hitter friendly California League. He has an ace level fastball and curveball now and his changeup could develop into a plus offering. Montas is currently disabled, but his fastball is rated as a 70 amongst scouts (ace level). His secondary offerings are still developing, so he has the look of a late inning reliever at this point.
What this deal means for you
Rich Hill's value doesn't likely change much since he was already winning and pitching well despite pitching for a losing team. The real winner could be Josh Reddick owners. Reddick has never been good for counting numbers despite his impressive slash line. After hitting 32 home runs in 2012, Reddick has been somewhat of a disappointment offensively. He has a career .753 OPS and 107 OPS+ (124 in 2016) but he has only 33 runs and 28 RBI. It seems it's hard to believe.
The hope is that putting him in a better lineup will increase those run producing opportunities. The Athletics have not been a pantheon of offensive brilliance over the past several years and if the Dodgers are doing anything this season they are hitting. So, he might be worth an add if he is available in your league.