The Undrafted All-Star Team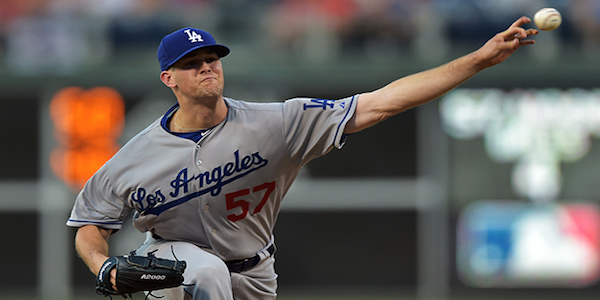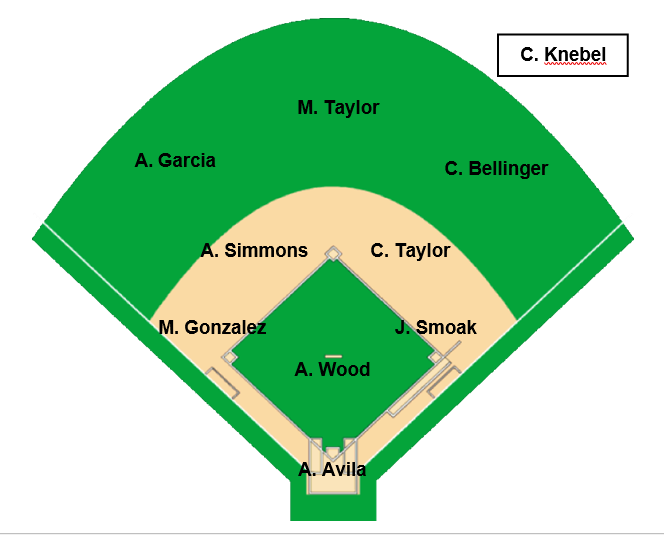 We head into the All-Star break at a time where so many team's will consider themselves in contention for a playoff place. That will mean some interest moves before the end of the month as it's a case of who will blink first and look to bolster their team for a run at the postseason.
And a lot of the guys likely to move will be players who wouldn't have been considered as solid options at the start of the year. Which got me to thinking about players in fantasy who have been valuable yet went undrafted.
So in lieu of a week 15 preview (in which no team will have a two-start pitcher across the three weekend games) here's an Undrafted All-Stars piece for you to mull over before criticising my selections.
To be included in the team, the player needed to be less than 10% drafted on Yahoo Leagues and have an average draft pick (ADP) of 260, meaning they were predominately undrafted in standard leagues.
So without further ado, let's dive in.
Catcher – Alex Avila
Coming into the season, Avila was expected to act as the no.2 back stop in Detroit behind James McCann. McCann was someone I actually liked in deep or 2-catcher leagues but it became apparent early in the season that McCann was struggling to hit with an average lurking around .200.
Avila stepped in and stepped up, currently with a .300 average and double digit homers in less than 200 at-bats. Avila is currently sitting as the 7th best fantasy catcher right now and has seen time at first base which is keeping his bat in the line-up more than a lot of other catchers. Not bad going for an ignored option in fantasy.
Honorable mention goes to Tyler Flowers who ranks as the number 8 catcher in fantasy this year. Just goes to show how horrid catcher can be.
First Base – Justin Smoak
How can you not go with Ryan Zimmerman? Well, I could and if anyone does, I'm not going to argue with them. It's pretty much a coin flip. Smoak has 4 more homers but Zimmerman's batting average is .040 higher.
Zimmerman also has a handful of runs and RBIs more, but they're dependant on more than him. I edged it to Smoak mainly because Zimmerman did get a bit more love as a late pick in the hope he returns to full health and form. Smoak had been consigned to the trash.
Smoak's is not even a return to form. It's he's finally found his grove in his thirties. Kudos.
Second Base – Chris Taylor
Back in his Seattle days, I was always a fan of Taylor and Brad Miller. Last year, Miller seemed to find his feet in Tampa Bay while Taylor was bouncing around trying to find a place he could get a sniff of the Majors again. And boy did he ever.
With the Dodgers beset with injuries, Chris Taylor made his season debut on April 19th and had been a regular fixture in LA's line-up ever since. With double digit homers and steals, he would be on course for a 20/20 season if he started the year with the Dodgers.
With third base and outfield eligibility too in most formats, Taylor's near .300 average and versatility is valuable enough to warrant inclusion here.
Third Base – Marwin Gonzalez
Speaking of versatility, Gonzalez has both corner infield and outfield eligibility in most formats and has featured in the middle infield spots so could be included there too. In fact, the Astros has Gonzalez as their third catcher should they ever need it.
Despite not knowing if or where he's playing on a day to day basis, Gonzalez has still knocked in 52 batters with his .310 average and 16 homers. The true real life Mr. Versatile, Gonzalez is someone who has given value in whatever position you play him in your team and is a worthwhile inclusion here.
Shortstop – Andrelton Simmons
Simmons is another forgotten guy, a star defensive shortstop whose bat has never caught up with his glove. Until now. Simmons is batting over .280 with 9 homers and 13 steals, in with a shout of a 20/25 season if he continues to swing a hot bat.
Given that shortstop lacks depth, finding someone like Simmons on waivers early in the year would've been a nice boost to your team. Simmons is ranked inside the top 10 of shortstops in fantasy so is more than valuable in any format and more than deserving for inclusion here.
A case for Chris Owings could be made and rightly so. But he was 10% drafted on Yahoo so doesn't meet the necessary requirements
Outfielders – Avisail Garcia, Michael Taylor & Cody Bellinger
Let's get Bellinger out the way first as pretty much everything that needs to be said about him has been. But interestingly, when Bellinger was drafted, it'd be around the 12th – 16th round. It's just he barely did get selected in drafts as it wasn't clear when he'd join the Majors, if at all.
But like Taylor, Bellinger made the most of the Dodgers' injury problems, got the call in April. The 26th of April to be precise. Bellinger didn't hit his first homer until May 5th but has hit 23 more since and despite his average dropping below .260, Bellinger's power alone needs inclusion here.
Michael Taylor now and he's a guy I actually really liked last year, was fond of this year but just couldn't see him getting enough playing time to be relevant. Again, injuries conspired to give Taylor regular at-bats and he's become a solid option.
Taylor's just hit to 10-day DL to scupper any hopes he had of getting a 20/20 season but his form in the first half of the year is why he's included here. His batting average of nearly .280 has been the biggest surprise with Taylor and part of the reason why he's ranked in the top-30 for outfielders in fantasy this year.
Last but not least, an actual All-Star in Avisail Garcia. With an average over .300 pretty much all year and 11 homers, Garcia is another forgotten prospect who has come good after being written off in the fantasy community.
Garcia has knocked in over 50 batters despite being on a weak side and has chucked in 3 steals to, leaving him in the top 30 of outfielders also. If you picked up Garcia in the early going, you'll still be laughing about your brilliance even now.
I'd also be fine with Scott Schebler being included in the outfield, especially as I was bigging him up in pre-season. But he just misses out here.
Starting Pitcher – Alex Wood
I was very close to going with Jason Vargas here as the veteran turns back the clock. But this is the Alex Wood people have been waiting for. A sub-2 ERA, 97 K's in 80+ innings and a WHIP below 1. Wood has been insane this year, breaking Dodgers' records in the process.
There's always that worry that Wood will get hurt and I wouldn't be surprised to see the Dodgers limit his workload a bit in the second half given their pitching options. But as first halves go, Wood has had one for the ages and is arguably the most worthwhile inclusion here.
Relief Pitching – Corey Knebel
Remember the parameters? Otherwise Greg Holland or Brandon Kintzler would be in here given how late they were drafted. Knebel only started the year as setup for Neftali Feliz (someone I actually liked as a late saves option). Feliz struggled and Knebel got the 9th inning for the Brewers.
He's blown 4 saves this year but has 13 completed saves to go with his 1.11 ERA and matching WHIP. The 71 strikeouts in 40+ innings has been the real big boost for anyone who picked him up off waivers.
So there you have it. Remember to follow The Fantasy Fix on Twitter and you can reach out to me with any questions you have on there too. Until next week, happy fantasying.