2015 Fantasy Baseball: The World of the Closer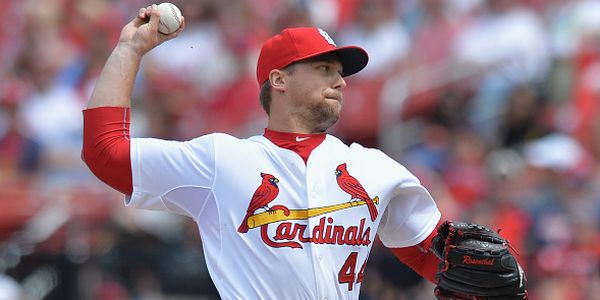 Closers have been tough to depend on in fantasy baseball in recent years and that may be the case in 2015 more than ever. The highest drafted closers in every league were Aroldis Chapman, Craig Kimbrel and Greg Holland, and so far, none of them have lived up to expectations.
The elites that haven't performed like it.
Aroldis Chapman has been good when he's had the chance, but he only has 14 saves so far this season. You can't really hold it against him that the save chances aren't there, but it is an underwhelming amount considering the position he was drafted.
Craig Kimbrel isn't much better, as he has 16 saves with a 3.81 ERA and a 1.35 WHIP. He hasn't been able to settle comfortably in San Diego yet, and I'm not sure if he will as easy as he once did in Atlanta.
Greg Holland missed a significant amount of time due to injury early in the season, which is the cause of him having just 11 saves for the Royals, but he also supports a 3.52 ERA on the season. His last outing was on Monday in Milwaukee where he gave up four hits, a walk and three earned runs, which brought his season ERA from 1.76 to 3.52 on the year. He's still only pitched 15.1 innings this season, which is what caused his ERA to jump so much in his worst outing of the year.
Guys That Have Acted Like The Elites
Trevor Rosenthal has been spectacular for the Cardinals this season, which could mean that he immediately becomes the best closer in fantasy baseball. He plays on the best team (based on record) in the MLB, and has a 0.59 ERA with 21 saves. He is currently dealing with tightness in his arm, which could be the effects of too much of a workload so soon in to the year. Rosenthal was shaky in 2014, but still piled up the saves with the mass amount of chances that he had, but with an ERA of 0.59 in 2015 he is solidifying himself as the best closer in the game.
Glen Perkins has been great for the Twins for many years, but the Twins haven't been great for Perkins in return. Now that the Twins are winning games and giving him opportunities to get saves, we are seeing the type of closer that he can be.
Andrew Miller of the Yankees has been simply dominant so far in 2015, with 17 saves and a 1.03 ERA to go along with 43 strikeouts in just 26.1 innings pitched. He is currently on the disabled list with a forearm injury, which is very unfortunate for Miller owners, because the man who replaced him, Dellin Betances, might have the chance to hang on to the closer role for good.
Kenley Jansen has been tremendous for the Dodgers since returning from his foot injury, collecting nine saves in 11 innings, blowing just one save by allowing a solo home run to AJ Pollock on June 10th. The home run by Pollock was just the second hit he had allowed all year to that point, and has still only allowed four hits in 11 innings without walking a batter.
Guys to Eye
AJ Ramos of the Miami Marlins has been good since taking over for Steve Cishek with a 1.42 ERA in 31.2 innings of work. He has collected nine saves for the Marlins this season, and has a pretty good hold on his job for the time being.
Shawn Tolleson has been good for the Rangers while filling in for Neftali Feliz, and could potentially keep his job even when Feliz comes back. He is nine for nine in save opportunities so far as the Rangers closer, and with performances like that, it's going to be hard to take him out of the role even when Feliz is healthy.
Brad Ziegler took over for Addison Reed and has been just what the Diamondbacks have needed. They don't win too many games as it is, so when they are in a save situation in the 9th inning, they need to be able to have a guy that is going to close the game out that they can rely on. Ziegler has been that guy so far.
Kevin Siegrist is the next in line after Trevor Rosenthal if this forearm injury turns out to be more serious than they are making it sound right now. Siegrist has 40 strikeouts in 29.2 innings, making him a very intriguing closing option if Rosenthal goes down.
Jake McGee seems to be the guy that is taking over the closing job for the Rays, which is unfortunate for Boxberger owners that had such a nice ride for the first few weeks of the season. McGee should be owned until he loses his job, if that happens.
(All stats via ESPN.com)