Updated Started Pitching Rankings: May 6th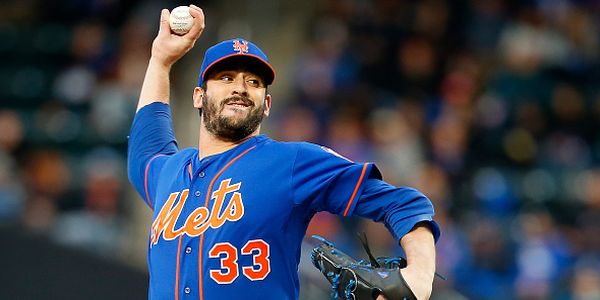 Through five weeks, here are my top 40 starting pitchers.
Jacob deGrom
Notables
Matt Harvey – Coming in to the season, Matt Harvey was coming off Tommy John surgery and we weren't sure what kind of Harvey we would be getting. He was one of the best pitchers in the majors before his injury, and so far through the first five weeks, he is right back where he left off. He has won every start of the year, and he has given the Mets their ace back, which they'll need if they want to make a run at the postseason.
Michael Pineda – Off to the other side of New York now, let's talk about the Yankees (ACE??) Michael Pineda. Last season he was decimated by injury and had to go through the whole pine tar incident in Boston. So far in 2015, Pineda has been fantastic, posting a 4-0 record and recording 38 strikeouts with a sub-three ERA. He's been reliable for the Bronx Bombers in 2015 and has the stuff to be a front line starter for the Yankees for the rest of the season if he can stay healthy.
Dallas Keuchel – The Houston Astros have been, without a doubt, the best story in baseball in 2015, headlined by their ace, Dallas Keuchel. He has been exceptional to start the year, posting a 3-0 record in six starts with a 0.80 ERA. He also has 30 strikeouts in 45 innings pitched and has a tremendous 0.74 WHIP, making him a true ace on the Astros staff, and he will continue to soar up my starting pitching rankings if he continues to be this dominant.
Jeff Samardzija – Through six outings, the new number two starter on the White Sox staff has been great in three of them and terrible in the other three. Samardzija has been known to produce a great deal of strikeouts in his career, so the fact that he only has 29 strikeouts in 39 innings is a bit concerning. There is still plenty of season to turn it around, but pitching in the American League Central might make it a roller coaster season as he has to go against the Royals and the Tigers more often than most.