Will David Hale be useful at all in fantasy?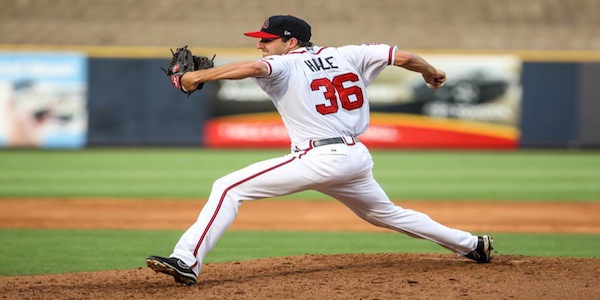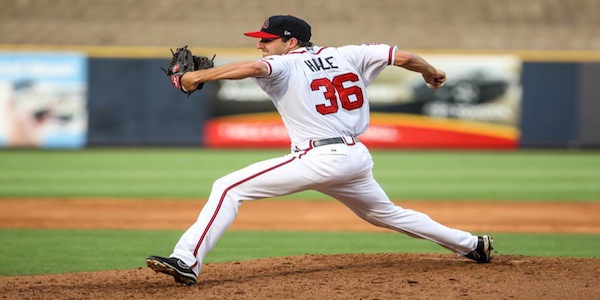 In standard formats, David Hale is not a guy you will be looking to have on your roster at the outset of the season. He is a guy to keep an eye on, but this article will be driven more towards NL only players and those in deep leagues.
Hale is looking like a candidate for a starting gig with the Braves after their pitching staff has been ravaged by injuries during the spring's first few weeks. Last season, Hale pitched to a 3.22 ERA in triple-A Gwinnett and recorded a 0.82 ERA in 11 major league innings between two starts at the end of the season last year.
ZiPS hates him but Steamer has him with a 4.17 ERA, although it projects him to throw 112 innings split between 13 starts and 35 relief appearances. I expect Hale to be utilized more as a starter than a reliever, and his ERA will probably be majorly dependent on his ability to limit walks.
Last year, in moving to triple-A from double-A, Hale saw his BB/9 drop from 4.14 to 2.83. Along with that came a drop in strikeouts, but his ability to pound the zone more frequently saw better overall results.
The Braves, on the major league side of things, preach and preach keeping walks down from starting pitchers. Mike Minor, Julio Teheran, and Kris Medlen all made significant improvements for the better when they cut their walk rates down. Make no mistake, this is an intended strategy and Hale will likely be pushed to follow this mold. The Braves have a great defense, backed mainly by Andrelton Simmons and Jason Heyward, so utilizing a strike throwing mentality is far from a bad thing. It limits his fantasy upside, but with a 91mph fastball it is not as if he is a soft-tosser looking only to force hitters into weak contact.
Having a solid defense behind him and hoping for a low walk rate, Hale should be a decent NL only player at an incredibly low price. I have a share of him in dynasty and am basically hoping that his strike throwing ways continue and that he utilizes a top tier defense behind him to help keep his rate stats low. He will not be a world saver, but he is a guy to keep an eye on as his spot in the rotation becomes more and more secure with two of the incumbent starters likely needing Tommy John surgery.