2014-15 Fantasy Basketball: Weekly Leaders — Who's Hot?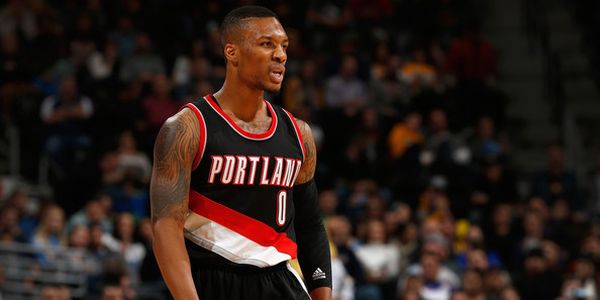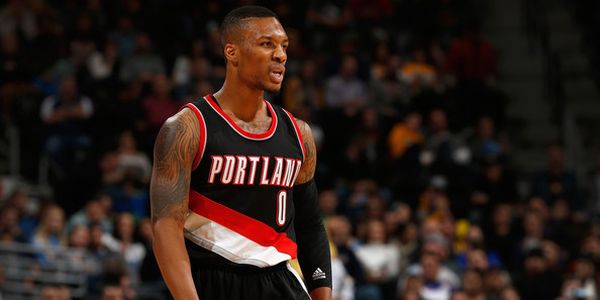 In this article we will be going over the top 10 players in each major statistical category (excluding percentages). We will list and review each category to give you the best analysis for your fantasy basketball league. This is everything you need to know about the hottest players of the week.
Points
1. Kevin Martin, MIN 35.5
2. Kobe Bryant, LAL 29.5
3. Anthony Davis, NO 25.7
4. Monta Ellis, DAL 25.5
5. Carmelo Anthony, NYK 24.7
6. Damian Lillard, POR 24.3
7. DeMarcus Cousins, SAC 23.7
8. LeBron James, CLE 22.8
9. 3 tied Jimmy Butler, Chris Paul, Marc Gasol 21.5
Biggest Surprise
Kevin Martin being on top of this list is a surprise. However, it was a bit of a small sample size because he broke his wrist this week.

Who's For Real?
It looks like Kobe is for real. Although if you have him he is likely killing you with his shooting percentage.

Who's A Fraud?
Jimmy Butler is a fraud. He doesn't have the offensive capabilities to stay on this list with any consistency. He certainly does get the minutes though.

Who's Missing?
James Harden is a regular on this list who did not make the cut. He will be back on this list sooner-than-later.

Further Analysis:
We are starting to see the same familiar faces on this list on a weekly basis. The two players that really standout on this list are Damian Lillard and Monte Ellis. Lillard is really coming in to his own as an emerging superstar and Ellis has made leaps in developing his game since leaving Golden State.
Assists
1. Stephen Curry, GS 11.3
2. Ty Lawson, DEN 11.3
3. Darren Collison, SAC 9.3
4. John Wall, WAS 9.3
5. Chris Paul, LAC 9.3
6. Rajon Rondo, BOS 8.7
7. Damian Lillard, POR 8.7
8. Mo Williams, MIN 8.3
9. Eric Bledsoe, PHO 7.0
10. Reggie Jackson, OKC 7.0
Biggest Surprise
Mo Williams is the surprise on this list. With Ricky Rubio and now Martin out for an extended period of time, Williams should see enough playoff time to make him fantasy relevant.

Who's For Real?
Collison is the real deal. He has been great this year. He has clearly emerged as the top PG in Sacramento and taking full advantage.

Who's A Fraud?
Bledsoe won't stay on this list for long. He is to up and down as anybody that plays him in daily leagues know. He is only averaging 5.5 assists for the season. Respectable but not elite.

Who's Missing?
King James is absent this week. As the Cavs begin to gel and evolve as a team, look for more consistency from LeBron as well as the rest of the Cavs' stars.

Further Analysis:
If Curry and Wall can stay near the top of this list, they have a real shot to emerge as the top two PGs this season. Especially now that Russell Westbrook is out.
Rebounds
1. Zach Randolph, MEM 15.8
2. DeAndre Jordan, LAC 14.3
3. DeMarcus Cousins, SAC 13.7
4. Nikola Vucevic, ORL 12.3
5. Andre Drummond, DET 12.3
6. Tyson Chandler, DAL 11.3
7. Jonas Valanciunas, TOR 10.3
8. Jordan Hill, LAL 10.3
9. Anthony Davis, NO 9.7
10. Greg Monroe, DET 9.5
Biggest Surprise
What a week by Randolph! 15.8 rebounds-per-game. It's not a surprise he's on this list, just how dominant he was. Especially as a PF and not a center.

Who's For Real?
No. 2-4 are all the real deal. The young centers in this league are great. They are emerging as a great young corps to lead the NBA in to the next generation.

Who's A Fraud?
Valanciunas is a good player and showing improvement, but he's just not on this level yet. Don't expect him to be consistently on any list in this article. He will show flashes though.

Who's Missing?
Tim Duncan has been a regular among the rebound leaders this season. As has Kevin Love. Look for both of them to be back soon. Much like LeBron, Love is trying to figure out his role on the team.

Further Analysis:
There are so many good young big men in the league right now. Expect his list to be chocked full of superstars all season.
Blocks
1. DeAndre Jordan, LAC 3.0
2. Steven Adams, OKC 2.8
3. Tim Duncan, SA 2.8
4. Bismack Biyombo, CHA 2.8
5. Anthony Davis, NO 2.7
6. Amir Johnson, TOR 2.3
7. 6 tied with 2.0
Biggest Surprise
Adams at No. 2 is a bit of a surprise. Usually that rare air is reserved for his teammate Serge Ibaka. Ibaka is however one of the players tied with 2.0 blocks-per-game.

Who's For Real?
Duncan is still a tremendous rim protector in his advanced age. It is incredible what he's doing at his advanced age. People continue to expect him to slow down but he seems to have no interest in doing so.

Who's A Fraud?
Biyombo has the ability to be on this list. He no doubt is a good enough athlete. Still, other flaws in his game limit his playing time and he has never put it all together for extended stretches.
Who's Missing?
We are still waiting for Larry Sanders to re-emerge as the elite shot blocker he was just two years ago.

Further Analysis:
Shot block stats can be easily skewed by one big game. Still, we tend to see the same familiar faces with a few exceptions of course. Perhaps guys like Adams and Biyombo will emerge as nice specialty adds when in need of a few blocks.
Steals
1. Corey Brewer, MIN 3.0
2. Dion Waiters, CLE 2.8
3. Kawhi Leonard, SA 2.5
4. Gorgui Dieng, MIN 2.3
5. Paul Millsap, ATL 2.3
6. Eric Bledsoe, PHO 2.3
7. Kyrie Irving, CLE 2.3
8. 9 tied with 2.0
Biggest Surprise
Dieng being on this list is definitely a surprise. The T-Wolves are hoping that he will take that next step this season and emerge as a star. He showed signs last season.

Who's For Real?
Brewer is the real deal, he has always been a solid source of steals. You can see what teams including the Cavs have shown interest in trading for him. He's a long solid defender.

Who's A Fraud?
Waiters has had a really nice stretch in the steals department but he is yet to show consistency in any department really. The Cavs are going to need him to become a dependable player if they plan on turning things around.

Who's Missing?
John Wall will hover near the top of this list all season. You can count on the budding superstar in this category as well as most of the others.

Further Analysis:
Steals are a nice bonus in daily leagues, if you can get a handful of them they can really add up. Pay attention to this list, people tend to overlook it.
3's
1. Kevin Martin, MIN 5.5
2. Stephen Curry, GS 3.3
3. Damian Lillard, POR 3.3
4. Lou Williams, TOR 3.0
5. Steve Novak, UTA 3.0
6. Arron Afflalo, DEN 2.8
7. Danny Green, SA 2.8
8. Wilson Chandler, DEN 2.8
9. Kyrie Irving, CLE 2.8
10. 2 tied Carmelo Anthony, Eric Gordon 2.7
Biggest Surprise
Didn't expect to see Williams pop up on this list. Not because he's not capable, we just haven't seen him in this article yet this season. In any category.

Who's For Real?
Lillard is the real deal from downtown. When he is hitting his 3's he's as good as any PG in the game.

Who's A Fraud?
Novak is a fraud. He can hit 3's with the best of them, but he does not see the opportunity necessary to play with consistency. This is mainly due to him being so one-dimensional.

Who's Missing?
Let's go with Kyrie Irving. He went cold this weekend but he heaves up more than enough 3's to be a staple on this list.
Further Analysis:
Three point shooters can put up points in bunches but can also go ice cold and one-dimensional. Choose your three point shooters wisely when adding them.