2013 Fantasy Football: How to Handle Handcuffs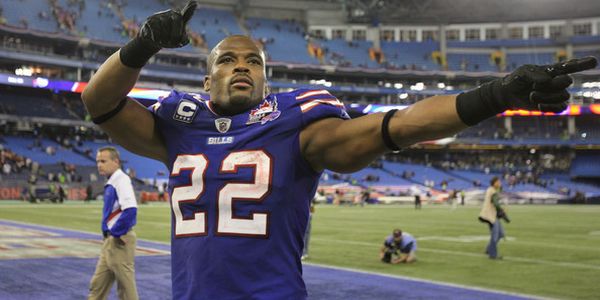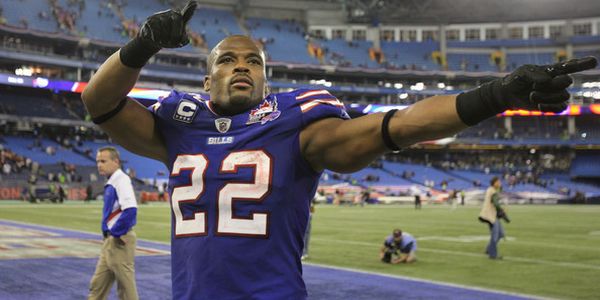 First of all, alliteration in the title!
But more importantly, how do you handle handcuffs? Those that support handcuffing are operating under the simple logic that running backs get hurt a lot, and any running back getting a lot of carries has value. So if one of your starting running backs gets hurt, you have insurance in the form of a replacement starter. But it isn't really that simple.
There are a lot of factors to consider when contemplating handcuffs. First, how clear is it who the handcuff is?  Second, is the handcuff any good? And finally, what is the opportunity cost of taking a handcuff?
What I essentially just went through are three reasons not to draft a handcuff. Below I'll go through each of those reasons and point out the situations where you shouldn't take a handcuff and the leftover situations where you should.
No Clear Handcuff
The following is a list of teams where there is no clear handcuff. If there isn't a clear back that is second on the depth chart, you run the risk of carrying a backup who will just be a part of a committee when the starter goes down. Moreover, the reason that there isn't a clear handcuff in certain situations is that none of the backup options are any good thus the situation is murky. However, there are a few teams where the handcuff is unclear because a team has several capable backups. Either way, I'm avoiding these handcuff options if I end up with their starter.
Cleveland Browns, Starter: Trent Richardson; Handcuffs: Dion Lewis, Montatio Hardesty, Brandon Jackson, Chris Ogbonnaya
New York Jets, Starter: Chris Ivory; Handcuffs: Mike Goodson, Bilal Powell
Seattle Seahawks, Starter: Marshawn Lynch; Handcuffs: Robert Turbin, Christine Michael
Tampa Bay Buccaneers, Starter: Doug Martin; Handcuffs: Brian Leonard, Peyton Hillis, Mike James
Washington Redskins, Starter: Alfred Morris; Handcuffs: Evan Royster, Roy Helu
None of the handcuff options on these teams are going to get snatched up by an owner who didn't take the starter. Let them sit on the wire and then go blow your FAAB or #1 waiver claim on them if you need to later.
Dallas Cowboys, Starter: DeMarco Murray; Handcuffs: Joseph Randle, Lance Dunbar, Phillip Tanner
This is a tough one because Murray has had injury issues dating back to college, so if you end up with him, you'd like to have an insurance plan. If you look at ADP, Joseph Randle is a clear favorite to be the #2 back, but that doesn't seem like a certainty.
Denver Broncos, Starter: ?; Handcuffs: Ronnie Hillman, Montee Ball, Knowshon Moreno
Either Hillman or Ball figures to assume the lead role. If I had to guess, I'd say it's Hillman. Hillman played all 10 snaps (including a third down) with the first team offense in their most recent preseason game (h/t @MikeClayNFL). That gives him the edge. And because Ball is going much higher than Hillman right now, it would make no sense to draft the handcuff before the starter. If you average ADP across all major platforms (aka fantasypros.com ADP) Hillman is going 121 and Ball is going 46. Hillman represents one of the best values right now while Ball may be the most overvalued player.
Detroit Lions, Starter: Reggie Bush, Handcuffs: Mikel Leshoure, Joique Bell
With Jahvid Best again out of the picture last year, Leshoure led the team with 215 carries and had over 1,000 yards from scrimmage with nine touchdowns. The problem is that he only averaged 3.7 yards per carry and Joique Bell was more involved in the passing game. Leshoure could have value again if Reggie Bush goes down, but Bush seems less likely to miss time than Best given that Bush has missed just one start in the last two seasons. And even if Bush goes down, Bell will be involved.
Green Bay Packers, Starter: ?; Handcuffs: Eddie Lacy, DuJuan Harris, Alex Green, Johnathan Franklin
If you look at ADP, Lacy is the clear favorite to win the starting job (63rd overall), but the most recent reports on the situation have Packers coach Mike McCarthy saying Harris is #1 on the depth chart. This situation may clear up soon, but if you're drafting before it does, you can't take Lacy as high as he is going. Harris is essentially going undrafted at this point, so he might be worth a last round flier. But with their pass-heavy attack and the potential for a timeshare, this feels like a stay away situation.
Pittsburgh Steelers, Starter: Le'Veon Bell?; Handcuffs: Jonathan Dwyer, Isaac Redman, Larod Stephens-Howling
Screw these rookie running back situations. Because Bell is likely to cost something like a top 50 pick, it would be nice to have some certainty that he'll have the starting job. Of all the rookie running backs discussed so far (Ball, Lacy, Bell), Bell is the one I'd pick as the most likely to have the job from the get-go. But I'm not wasting a top-50 pick on him when I could get Ivory, Ahmad Bradshaw or Rashard Mendenhall later. If you do take Bell, don't worry about handcuffing. If he goes down, the next guy in line will be on the wire.
St. Louis Rams, Starter: Daryl Richardson; Handcuffs: Isaiah Pead, Zac Stacy
Despite Richardson being named the starter, this still feels like it may be a timeshare situation. If you want to take a flier on Pead late and hope he ends up getting more work than it appears he'll get right now, that's fine. But there's no need to back Richardson up with Pead.
Handcuff Is No Good
These teams have a clear handcuff, but the handcuff probably wouldn't have enough value in the lead role to justify wasting a roster spot on them all season. This is akin to Rashad Jennings and Montell Owens sucking it up in Maurice Jones-Drew's stead last year.
Arizona Cardinals, Starter: Rashard Mendenhall; Handcuff: Ryan Williams
Williams has had injury issues in each of his first two seasons, and we don't know if he was any good before sustaining those injuries. I'm not too interested in a guy we've never seen play.
Atlanta Falcons, Starter: Steven Jackson; Handcuff: Jacquizz Rodgers
Rodgers has averaged only 3.8 yards per carry in 151 career carries. He is more effective in the passing game and probably wouldn't do well if asked to carry the load on the ground.
Indianapolis Colts, Starter: Ahmad Bradshaw; Handcuff: Vick Ballard
Oakland Raiders, Starter: Darren McFadden; Handcuff: Marcel Reece
If you play in a PPR league, Reece is a much better handcuff option as he caught 52 balls last year. But in standard leagues, Reece, primarily a fullback, might not have a ton of value.
The Price Isn't Right
This is an obvious thing to say, but if you use a pick on a handcuff, you can't use it on something else. This has been a qualm I've always had with handcuffing. I hate using a draft pick on a guy I may never start when I could use that pick to take a high upside sleeper or to add another potential starting option to build some depth into my roster. In some instances, the opportunity cost of handcuffing is too high.
Carolina Panthers, Starter: DeAngelo Williams; Handcuff: Jonathan Stewart
This is a situation where you would have to take the handcuff very soon after the starter. In this case that's partly because this is more of a timeshare than a clear starter/backup situation. Regardless, haven't we all learned to stay away from the Carolina running back situation at this point?
Cincinnati Bengals, Starter: Giovani Bernard; Handcuff: BenJarvus Green-Ellis
This is another unclear situation involving a rookie running back. Bernard seems like he might have the edge in the competition, and even if he doesn't win the job from the get-go, he's the back I think you'll want to own sooner rather than later. The ADPs of these two backs are so close together that it's possible you wouldn't even be able to select both in back-to-back rounds. But even if given the opportunity, don't waste a 7th/8th round pick on BJGE.
New England Patriots, Starter: Stevan Ridley, Handcuff: Shane Vereen
Thanks to the potential of being involved in New England's passing game, Vereen has an ADP at the top of the seventh round, and he's going as high as the middle of the sixth on some sites. But I think Vereen is wildly overvalued. For one, it's impossible to say how involved he will end up being in the passing game. But it is possible to determine that he won't be overly involved in the ground game because Ridley is the clear #1 back. I don't think people are taking Vereen as a handcuff but more as a sleeper to be flex-worthy. But either way, he's going too high. The 7th and 8th rounds are way too soon to be taking handcuffs. There are still players available at that point who can be weekly options for your starting lineup. And it's also too soon to start taking fliers.
New Orleans Saints, Starter: Darren Sproles, Handcuffs: Mark Ingram, Pierre Thomas
The Saints really could have been listed in this section as well as the 'no clear backup' section. I listed them here because I think Ingram's ADP within the top 100 is much too high considering Thomas' presence and Ingram's career average of 3.9 yards per carry. However, I do think Thomas makes for a decent handcuff with an ADP of 153, but he's not a must draft for Sproles owners.
New York Giants, Starter: David Wilson, Handcuff: Andre Brown
Brown has an ADP of 86, which is the top of the 8th round. There are still flex-worthy receivers going around that spot like Miles Austin, Lance Moore, and Mike Williams. And if you like to wait on quarterbacks, the 8th is a good spot to land someone like Ben Roethlisberger or Eli Manning. There's just no reason to take Brown there when you could get someone you could use week in and week out.
There is also a group of teams with a clear backup that you need not draft because the backup is unlikely to be drafted by another team who didn't draft the starter. As discussed above, leave these guys on the wire and spend your FAAB money or use a waiver claim to get them if and when the time comes.
Chicago Bears, Starter: Matt Forte; Handcuff: Michael Bush
Jacksonville Jaguars, Starter: Maurice Jones-Drew; Handcuff: Justin Forsett
Kansas City Chiefs, Starter: Jamaal Charles; Handcuff: Knile Davis
Miami Dolphins, Starter: Lamar Miller; Handcuff: Daniel Thomas
Minnesota Vikings, Starter: Adrian Peterson; Handcuff: Toby Gerhart
San Francisco 49ers, Starter: Frank Gore; Handcuff: Kendall Hunter
The Handcuffs
Without further ado, here are the six situations where I am handcuffing if possible when I end up with the starter. In all of these situations save the Chargers, I think the handcuff is a back who would have top 20 RB value if the starter went down, and I think the cost of the handcuff is reasonable. In the case of San Diego, I just don't trust Ryan Mathews to stay healthy. The other factor is that some of these guys have potential value as flex plays in bye weeks if they end up getting 30% of the team's carries when the starter is healthy.
It's important to note that I won't reach for these guys. I think their ADPs are appropriate, and I will grab them with a pick close to their ADP. If someone poaches them before I'm comfortable taking them, it's no big deal; there are other high upside sleepers to take a shot on late.
Baltimore Ravens, Starter: Ray Rice; Handcuff: Bernard Pierce (FantasyPros.com ADP: 120)
Buffalo Bills, Starter: C.J. Spiller; Handcuff: Fred Jackson (FantasyPros.com ADP: 125)
Houston Texans, Starter: Arian Foster; Handcuff: Ben Tate (FantasyPros.com ADP: 106)
Philadelphia Eagles, Starter: LeSean McCoy; Handcuff: Bryce Brown (FantasyPros.com ADP: 108)
San Diego Chargers, Starter: Ryan Mathews; Handcuff: Danny Woodhead (FantasyPros.com ADP: 146)
Tennessee Titans, Starter: Chris Johnson; Handcuff: Shonn Greene (FantasyPros.com ADP: 175)