2013 Fantasy Football Team Preview: The Atlanta Falcons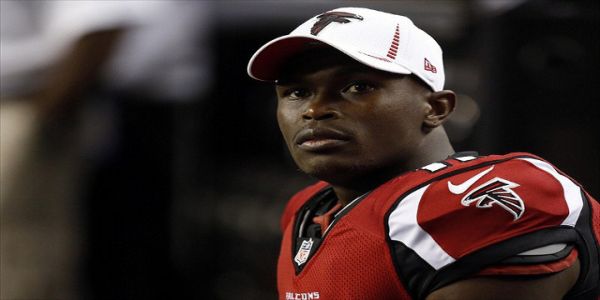 Note: This piece was originally written on July 14th by Andrew Miller and is one of many unique pieces that can be found in our 2013 fantasy football draft guide. None of this information has been updated since it was originally published.
Quarterback: In his fifth year in the NFL, Matt Ryan had his best year. He set career bests in yards, attempts, completion percentage, yards per attempt, touchdowns, rushing yards and even yards per rush. Those numbers led Ryan to finish seventh in fantasy scoring among QBs. His 32 passing touchdowns and 4,917 yards each ranked fifth. And – again – Ryan in 2013 will have the most weapons he's ever had for a given season. With the addition of Steven Jackson, Ryan adds another pass-catching weapon to his arsenal. In his five years in the ATL, Michael Turner never caught more than 19 passes; Jackson has averaged 43 in that same time span. Ryan now has five elite pass-catchers at his disposal as he should improve on his 2012, which saw him throw for at least 219 yards in 15 games.
Running Back: Despite going up against loaded fronts over the past few years, Steven Jackson has produced eight straight 1,000-yard seasons. He's been remarkably consistent in the running and passing games. His numbers did come down a bit last year, but that's just because Jeff Fisher gave quite a few carries to rookie Daryl Richardson. Turner produced five straight double-digit touchdown seasons in Atlanta and had three 1,000-yard campaigns. Jackson should easily fill in for Turner and produce even more. Expecting 1,500 total yards and 10 TDs is reasonable.
If you draft Jackson, definitely try to handcuff him with Jacquizz Rodgers just to cover all your bases. Rodgers hasn't done too much rushing in his two years in the league, but the mighty mite will be an asset in deep PPR leagues. His 53 catches ranked fourth among RBs, and his 402 yards ranked eighth.
SEE MORE GREAT ARTICLES LIKE THIS IN OUR 2013 FANTASY FOOTBALL DRAFT GUIDE!
Wide Receivers: Julio Jones and Roddy White finished 9-10 among wide receivers in fantasy scoring last year, and both should place inside the top ten again in '13. Despite scoring ten touchdowns and posting 1,198 yards, Jones performed much better on the road than he did at The Georgia Dome. If his numbers can improve just a bit at home, the 23-year-old physical freak has the sky as his limit with top-three upside at WR. White is as steady as they come – six straight seasons with at least 83 catches, 1,100 yards and six TDs. He hasn't missed a beat with the additions of Jones and Tony Gonzalez, and he's still got many more productive seasons to come.
Tight End: Gonzalez already had his retirement dinner picked out before he decided to come back for one more year and a shot at a Super Bowl ring. Gonzalez still produced at a high level in '12 and should again do well in '13, but we do worry about a steady decline in production with the continued emergence of Jones and Rodgers as well as the addition of Jackson. Gonzalez is extremely reliant on receptions for his fantasy value – he had 93 last year – and that number should decline a bit due to Jackson's pass-catching ability. The tight end pool is fairly shallow this season, and Gonzalez will surely be a top ten tight end. But don't expect his '13 numbers to match or exceed his numbers from last year.
Defense: The Falcons' D had its ups – 20 interceptions, only 18.5 points allowed per game – and its downs – only 29 sacks and ranking 24th in yards allowed – in 2012. Overall the Falcons finished just 19th in fantasy scoring among defenses. The upside here is limited especially with a schedule that features several tough offenses.
Player to Watch: You could go several ways here, but Ryan is the guy to look out for. Jones, White, Gonzalez and Jackson will all put up great numbers, but only Ryan will benefit at a lot of the same times those guys will. Ryan should easily match his numbers from last year as he's just 28 and has arguably the best supporting cast in the league around him.
SEE MORE GREAT ARTICLES LIKE THIS IN OUR 2013 FANTASY FOOTBALL DRAFT GUIDE!
Key Stat: 1,495. That's Julio Jones' career yardage on the road in just 15 games. He has 88 catches and 13 touchdowns in those 15 games also. Who knows why Jones struggles at home so much (just 45 catches, 662 yards and five touchdowns in 14 home games), but as the 23-year-old matures and just plain gets better, he should be able to improve on those mediocre numbers.