2013 Fantasy Football, Week 14 Waiver Wire: Playoff Pass-Catchers Julian Edelman and Brian Hartline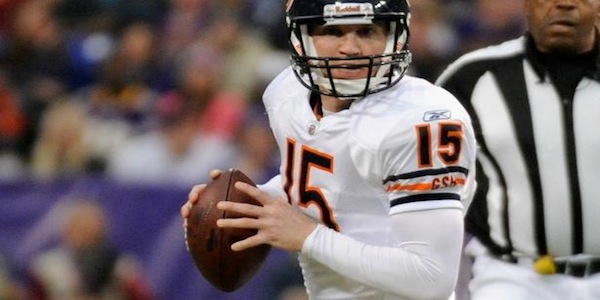 Welcome to TheFantasyFix.com's week 14 fantasy football waiver wire. We'll be looking at players like Josh McCown, Julian Edelman, Brian Hartline and Ladarius Green that could make a positive impact on your team in week 14 and beyond.
Before we get to this week's potential waiver wire pickups, it's important to note that I indicate below each name what type of waiver priority I would use on said player as well as the amount of FAAB I'd be willing to use to acquire their services. Despite the lack of high profile names that may be available this late in the season, I continue to be aggressive, not only to build the depth of my own team for a playoff run, but to prevent other teams from adding crucial pieces where possible.
You may notice that a few of these names are making their second appearance on this list, but that's because those players are not yet owned in as many leagues as they should be. If you have any additional questions, please feel free to leave them in the comments below.

Julian Edelman | Patriots and Brian Hartline | Dolphins
These two pass-catchers, like most others on this list are likely owned in deeper leagues, but their ownership percentages lead me to believe it's worth tossing their name out there in case a league-mate sent them packing in the recent weeks.
Hartline hauled in nine passes on 14 targets for 127 yards and a score in week 13. He has at least five receptions and fifty yards receiving in each of the last five contests. His week 14 matchup with the Steelers isn't the greatest — Pittsburgh surrenders just over 27 fantasy points per week to opposing pass catchers, the 20th most generous in the NFL — but with former Steeler Mike Wallace likely getting a ton of attention from his ex-teammates, Hartline should find a way to sneak in another five catches and fifty yards.
Tom Brady's favorite target over the last two weeks, Julian Edelman, has caught 18-of-23 targets for 211 yards and two touchdowns over that time. The Patriots face a stingy Browns secondary allowing just over 25 fantasy points per week to opposing wide receivers, but Edelman should still be considered a fine flex play in ten team leagues.
Consider in leagues: 10-team
Waiver Priority Worthy: 2 and lower
Spend this much FAAB to acquire: 25-30%
Players I'd drop for him: Greg Jennings, Vincent Brown, Nate Washington
Donald Brown | Colts
Another obvious waiver wire add here with Donald Brown, but he's yet to be owned in enough leagues to be left off of this list. The Colts handed Brown the rock 14 times for 54 yards and a touchdown on Sunday against the Titans. He added two receptions on two targets for ten yards. Brown was on the field for 52 of the Colts 69 offensive plays while Trent Richardson saw action on just 13 total plays.
Consider in leagues: 12-team
Waiver Priority Worthy: 1 and lower
Spend this much FAAB to acquire: 20-25%
Players I'd drop for him: Trent Richardson, Jacquizz Rodgers, Mark Ingram
Ladarius Green | Chargers
Green finds himself on the waiver wire for a second time heading into week 14. He's seen a minimum of five targets in each of the last three weeks, hauling in four, three and two passes per game respectively in that span. Green's nine receptions have yielded 206 yards and two scores in those three contests. Consider adding the Chargers second tight end for a matchup against the Giants who are surrendering just under 12 fantasy points per game to opposing tight ends, ninth friendliest in the league.
Consider in leagues: 12-team
Waiver Priority Worthy: 8 or lower
Spend this much FAAB to acquire: 10-15%
Players I'd drop for him: Kyle Rudolph, Scott Chandler, Jermaine Gresham
Josh McCown | Bears, Jay Cutler | Bears
Dallas travels to the Windy City to visit Josh McCown (or Jay Cutler) and company in week 14's edition of Monday Night Football. The Cowboys are allowing the second-most fantasy points per week to opposing gun-slingers — just over 24 — making either McCown or Cutler a fantastic playoff option. McCown has tossed for over 700 yards and four touchdowns with just one interception in his last two outings against Minnesota and Saint Louis, so there's no reason to believe it couldn't happen against Dallas, even with a steady diet of Matt Forte.
Consider in leagues: 10-team
Waiver Priority Worthy: 6 or lower
Spend this much FAAB to acquire: 15-20%
Players I'd drop for him: Ryan Tannehill, Mike Glennon, Mike Vick
Oakland D/ST and Tampa Bay D/ST
Most fantasy footballers in yearly leagues are combing the waiver wire for that perfect defensive stream for the first week of the fantasy playoffs. In week 14 you have an imperfect Raiders defensive unit, but they're facing a (mostly) horrific New York Jets offense yielding a league-worst 13.17 fantasy points per game to opposing defenses.
While Buffalo is allowing just under eight fantasy points per week to opposing defenses, they face a stout Tampa Bay run defense, which will likely force rookie gun-slinger E.J. Manuel to air out the pigskin. Oakland is your number one target here, but if you need to "break glass in case of emergency," you could do worse than Tampa Bay.
Consider in leagues: 10-team
Waiver Priority Worthy: 6 or lower
Spend this much FAAB to acquire: 5%
Players I'd drop for him: Minnesota, Dallas, New York Giants