2013 Fantasy Football: Week 15 Running Back Recommendations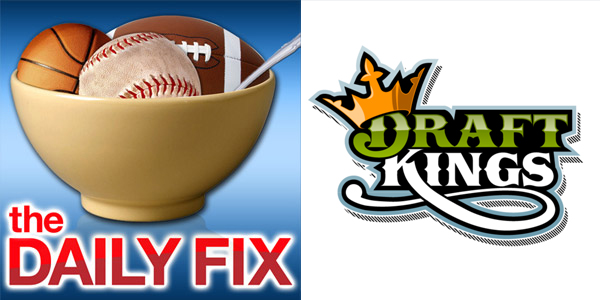 News and Notes
Rodgers Practices – Aaron Rodgers took 11-on-11 snaps Thursday in pads for the first time since his injury in early November. However, he's still not cleared to play in Sunday's game against Dallas, reports ESPN. There are mixed signals as to whether or not Rodgers will play Sunday. His practice participation is obviously a good thing, but during his last exam he wasn't healed enough to be cleared and last week in practice he experienced pain and reduced his workload throughout the week. If he plays Sunday I'd recommend keeping him on your bench just to keep yourself from taking a low point total if he gets dinged early in the game.
Reed Out for Season – Washington's breakout rookie tight end Jordan Reed is done for the year after not playing the last few weeks due to a Week 11 concussion, per FOX Sports. He's droppable in all re-draft leagues but can be held on to in keeper leagues. He had good chemistry with Robert Griffin III earlier this year and is very athletic, so he has a lot of potential for the future.
Brazill Bruised; Rogers On the Rise? – Tom James of the Terre Haute Tribune-Star tweeted Thursday that LaVon Brazill watched practice Thursday with a walking boot on his right foot. There's very little information on the injury, but if Brazill misses this week's game Da'Rick Rogers could be a sneaky waiver-wire pickup as a WR3. Brazill played 70 percent of snaps last week, just ahead of Rogers' 68 percent. Rogers was already targeted nine times to Brazill's 4 last week and looked pretty good in the first extended action of his career. If Brazill sits out Rogers should see well over 70 percent of snaps and double-digit targets
DraftKings Running Back Recommendations
If you've never played on DraftKings before, you can get a deposit bonus by signing up. And there are different options to pick from at DraftKings for any skill level.
At DraftKings you can qualify for the chance to win a million dollar prize starting with just a $2 investment. It's all right here at the DraftKings Millionaire Grand Final.
Here are the rules for the different NFL games DraftKings offers, and I'll go ahead and list the running back scoring settings here:
10 Rushing Yards = +1PT (+0.1PT per yard is awarded)
Rushing TD = +6PTs
100+ Yard Rushing Game = +3PTs
10 Receiving Yards = +1PT (+0.1PT per yard is awarded)
Reception = +1PT
Receiving TD = +6PTs
100+ Yard Receiving Game = +3PTs
Punt/Kickoff Return for TD = +6PTs
Fumble Lost = -1PT
2 Point Conversion (Pass, Run, or Catch) = +2PTs
Expensive
LeSean McCoy – $8,300 – at Minnesota – Might as well name him Consistency McCoy. Shady has at least 90 total yards in every game except two this season, a stat that justifies his high price. Minnesota's allowing 149 yards a game to running backs, and McCoy could easily have that by halftime.
Matt Forte – $8,000 – at Cleveland – Forte's also been extremely consistent this season; he's averaging 122 total yards a game. Cleveland gave up 218 receiving yards last week…to running backs. Forte should feast this week.
Reasonable
Eddie Lacy – $7,000 – at Dallas – Lacy's taken a step back – although it's not his fault – since Aaron Rodgers was injured, but he's still producing. He has at least 84 total yards in three of the five games Rodgers has missed as well as three touchdowns. Dallas is allowing the most points and 17 touchdowns to running backs this year, and Lacy's a sure bet for a bunch of touches and goal-line carries this week.
Joique Bell – $5,600 – vs. Baltimore – Reggie Bush didn't practice Thursday and will probably be a game-time decision for Monday Night Football. If he doesn't go Bell has a shot at being a top 10 running back this week.  He had at least 97 total yards and a touchdown in three of his last four games. He's extremely active and efficient in the passing game, catching at least three passes in nine games this season. Even when Bell gets limited playing time he still puts up good numbers. In weeks 11 and 13 Bell only played a combined 50 percent of the time but he still averaged 112.5 total yards, three catches and a touchdown.
Steven Jackson – $5,600 – vs. Washington – Washington is always good to play against for opposing running backs; it's allowed 19 total touchdowns to backs this year. Jackson's getting a good amount of carries and yards in the past three weeks, and he's scored three times in those games. He's a very good value this week if you want to go with a lot of high-priced receivers.
Cheap
Chris Ogbonnaya – $3,000 – vs. Chicago – Ogbonnaya's no lock to put up a good amount of points, but his price will help you fill out your roster with studs. Chicago's allowed at least 123 rush yards to running backs in each of its last eight games, and Ogbonnaya is much more involved in the passing game than the other Cleveland running backs. He's also on the field for over 50 percent of plays, unlike Willis McGahee (34%) and Fozzy Whittaker (21%). Cleveland will probably fall behind in this game so he should see plenty of time on the field in hurry-up situations, which combined with a bad defense should equal good numbers.