2013 Fantasy Football, Week 8 Monday Night Football: Seahawks at Rams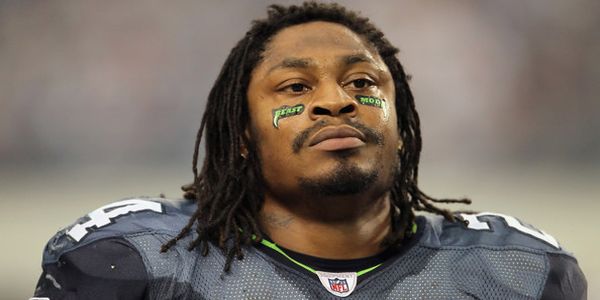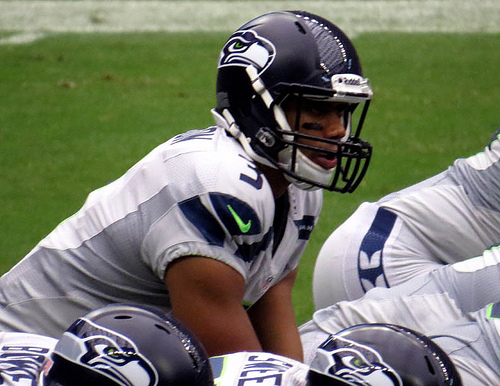 Monday Night Football Week 8 is upon us and unfortunately it's a dreadful matchup.  The Seahawks head to St. Louis to take on the Rams.  I think Seattle is going to absolute steamroll the Rams in every sense of the word.  ESPN can not be happy about how this one shaped up.  Wilson and Lynch will take the defenseless and virtually quarterback-less Rams to the bank in terms of points, and of course more importantly, fantasy points! Here is this week's breakdown by position.
QUARTERBACKS – Russell Wilson is a must start this week.  The Rams are 9th worst in points given up per game, in addition to 5th worst in yards per play.  Wilson's ability to throw, run, and hand off to Lynch will spell utter disaster for the Rams defense. He should have no problems putting up some big numbers, especially considering the Rams offense has no shot outside of Zac Stacy, being that Kellen Clemens is their best option at quarterback.  Wilson will have the ball for most of this game, and do damage with that time.
As far as the Rams go, they seriously called Brett "Wrangler Jeans Guy" Favre to come out of retirement to replace the injured Sam Bradford.  If you showed up to the E. Jones Dome Monday night in pads, you may have a shot to play quarterback for the Rams this week, Shane Falco style. This will be a disaster.
RUNNINGBACKS – Marshawn Lynch is going to feast on the Rams.  Start salivating fantasy owners.  The Rams defense ranks 30th in the NFL in rushing yards allowed, and are 22nd in yards per carry.  Knowing that the Rams are putting out an inept offense, likely lead by Kellen Clemens under center, the Seahawks will control the ball which gives Lynch plenty of time to carry the mail.
Zac Stacy is a flex option this week.  I know some people are saying stay away because Seattle's defense is second only to Kansas City, but you have to think about what the Rams have to work with.  They have virtually no quarterback, so the running game will be their only firepower.  Stacy has shown what he can do with the ball, so if the Rams do any damage from an offensive perspective, Stacy will be the go to guy.  The only snag here though is I expect the Seahawks to dominate the scoring and time of possession.  This will limit the time Stacy has the carry the ball.  Also, if they are down by a lot, which is expected, it will force their hand to take it to the air, limiting his carries. I still say Stacy is a solid flex start though, unless you have clear cut better options.
WIDE RECEIVERS/TIGHT ENDS: I don't love any of the receiver options from these teams.  Ok, you can start Golden Tate because he will get most of the targets for Seattle, and many of you have a bye week receiver that Tate can fill the void for.  But Rice and Baldwin have no value, and the same goes for Miller at tight end.  There are better options on the wire.
You can try and argue to start Tavon Austin as a bye week filler but I am not touching that either.  So as you can imagine I am not recommending going anywhere near a Rams receiver against Seattle Monday night.
DEFENSE – This one is easy.  Seattle is the second best defense in the league, playing second fiddle only to the mighty "D" of KC.  They are a top defense and if you have them, you are good to go, especially this week against this dismal Rams offense.
The exact opposite goes for St. Louis' defense.  The Rams defense will in fact be affected by the efficiency of Seattle's defense.  Seattle's defense should consistently stop the Rams offense, leaving the Rams defense on the field for a bulk of the game.  Wilson and Lynch should tear them apart. Long story short, St. Louis' defense should in no way be in you lineup this week.
THE BOTTOM LINE: The bottom line is Seattle is going to win, and easily.  You have your must starts in Wilson, Lynch, and the Seattle defense. If you want to throw Golden Tate a bone, go for it. Aside from Zac Stacy, you have no fantasy starters from the Rams.  I see Seattle taking control of this game early, and can see them cruise to a 28-10 victory or even something more lopsided than that.  There is one St. Louis team to watch this week, and it's not in the NFL.