2014 Fantasy Football: Week 4 Gold Mine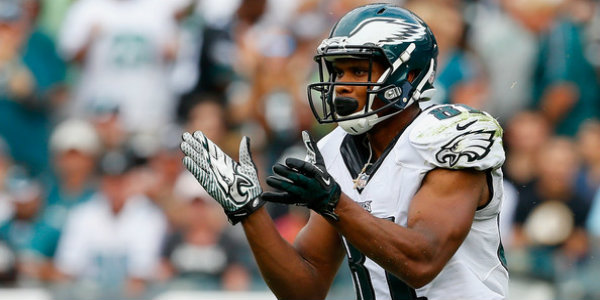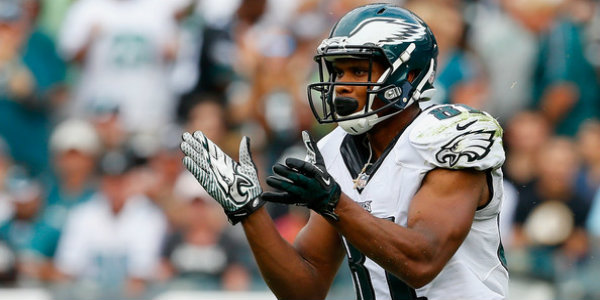 Bye weeks! The single worst thing to hear as a fantasy owner just when you are on a roll is bye week, but it could also be the time for bottom dwelling teams to try something new and cling to any hope they have of returning their season back to normal.
I am well aware that bye weeks have begun this early for some time now, but am I the only one that honestly feels like each year they come sooner? And when they do it's always five or six teams with superstars that all happen to be on your team.
Like many, I too have been plagued by injuries, poor play and court cases, and now I am plagued by the dreaded bye week. In one league – a league that I am performing pretty well in – I have five of my nine starters on byes. Sure I could've paid more attention during the draft, but I have always been a proponent of drafting the best available players regardless of bye week.
While I am surely not the only person gripping to the waiver wire in hopes to find the weekly filler spark, I am also not going to over pay in my FAAB leagues or make hasty moves to cut a starter just because of a need to fill a roster spot. The waiver wire is a treasure trove of good talent and can certainly help any fantasy team in times of need.
As always this article will outline players who are owned in less than 25% of ESPN leagues after the original waiver wire Wednesday has passed but should still have homes heading into your all stars bye week.
 *The Percentage Owned will represent (ESPN | YAHOO | NFL)*
Jordan Matthews (PHI): Matthews (10.3 | 33 | 15.2) is still owned in far too few leagues to count for his talent on the field. Sure, he has only had one good game, much like Allen Hurns had Week 1, however it is clear that Matthews has an obvious rapport with Nick Foles that former stand out Riley Cooper used to have. In Week 3, Matthews stepped up big time reeling in eight receptions for 59 yards and two touchdowns, the first two of his career, good for 25 fantasy points. He showed lightning speed, great ability to get open and his route running was deceptive enough to get behind the secondary on multiple occasions. Granted he was playing against the Redskins who had given up 25 fantasy points to opposing wide outs per game prior to giving up 63 on Sunday.
Good news for Mathews is that he's heading into a Week 4 match up against the 49ers who are currently ranked 30th against wide receivers. The 49ers have also been very susceptible to WRs outside of their opponents No. 1 receiver, giving up three TDs of the six allowed so far this year to WRs not labeled as the No. 1 wide out on their teams depth chart.
Alex Smith (KC): Smith hasn't had one of the best seasons so far; it's been very up and down starting with three turnovers in Week 1 against the Titans. But he turned that around with a decent 255-yard performance against the Broncos and a 3-touchdown performance in Week 3 against the 12th ranked Miami defense.  Smith didn't reach the 200 –yard mark this Sunday but his three touchdowns paved the way for a 24-point performance, good for 7th best among quarterbacks in Week 3.
The Chiefs are home in Week 4 on Monday night when the Patriots come to town, and although the Patriots are ranked No. 1 against opposing QBs so far, they have faced only one QB with any real talent in Ryan Tannehill. While the return of Dwayne Bowe hasn't turned Smith (14.1 | 41 | 75.3) into a superstar, it sure has helped him open up throwing lanes and find pay dirt, which is the only thing that matters.
Jeremy Kerley (NYJ): Kerley (1.2 | 12 | 1.2) has been one of the bright spots in New York and deserves a longer look for bye week filler and possibly even further. Prior to Kerley's 7-catch, 81-yard, 21-point performance against the Bears on Monday Night, Kerley had two back to back 8-point games. However, if not for a bogus time out called late in the fourth quarter against the Packers in Week 2, Kerley would have had a touchdown and about 16 points for the week. The Lions are currently second against opposing wide receivers through three weeks giving up only one passing touchdown and 31 receptions. But Kerley, who led the team in receptions in 2013, has now had two games of at least five receptions and looks to continue that trend moving forward, especially if Eric Decker (NYJ) continues to nurse his hamstring.
Eddie Royal (SD): Royal (15.7 | 16 | 6.7) has been quietly productive through three weeks including back-to-back double-digit fantasy games. Royal has now had two games in a row of at least four catches and 42 yards while also reaching the end zone twice in Week 3. The Chargers were playing a relatively solid defense in Buffalo lastweek but have a much easier defense to worry about in Week 4 against the Jaguars. The Jaguars are currently ranked 20th against opposing wide receivers and have given up at least 175 yards and a touchdown in two of their first three games.
Blake Bortles (JAX): Bortles has finally made his first appearance on an NFL field. Bortles (3.1 | 15 | 3.5) was originally set to sit the entire year but has found himself on the field after only two and a half games. After a dismal showing against the Colts, former QB Chad Henne was benched in favor of Bortles. Bortles unceremoniously exploited the Colts defense for 223 yards and two touchdowns. He did throw two interceptions, but 19 fantasy points in limited time on the field was enough to prove that he deserves to be there. The Jaguars are traveling to face the Chargers defense that has given up the ninth most fantasy points to opposing QBs. The Chargers have given up at least 21 points twice and have allowed five passing touchdowns and nearly 800 yards passing through three weeks.
Miles Austin (CLE): I know, I know, Austin and the Browns are on a bye this week. But that doesn't affect the fact that Austin has had back-to-back games of six catches, at least 44 yards and a score in both. The Browns are shockingly moving the ball extremely well through the air with Brian Hoyer (2.7 | 3 | 1.7) connecting with Austin (3.9 | 11 | 5) and teammate Andrew Hawkins (14 | 40 | 21.1) frequently. Keep all three of them in your thoughts as bye weeks continue because when the Browns come back from their break, they face the Titans. Tennessee is ranked eight against opposing WRs and have given up some big fantasy points to at least one WR in all three weeks thus far.
Niles Paul (WSH): Before the season started I highly touted the name of Jordan Reed who was coming in with high expectations. However, with a history of injuries and a pulled hamstring early on, we probably should've seen this coming. Insert Paul (14.5 | 61 | 28.5) who has become the immediate beneficiary in the tight end-friendly Jay Gruden offense. Paul has secured three straight double-digit fantasy games, grabbing at least four passes and 68 yards in each, with an outstanding week 2 performance against the Jags compiling 99 yards on eight catches and a touchdown. His opponent this week, the Giants, is currently ranked the fifth best against opposing tight ends, but the Giants haven't faced a team that focuses on the tight end like Washington does. With Cousins and the Gruden offense firing on all cylinders, look for Paul to get some burn early and often.
The bye weeks can be killer, certainly early on when victories matter to get you off to a quick start. With so many solid players sitting on the bench this week because of their teams bye, it is going to be the small moves you make from week to week that can keep your team afloat for the long haul. Make sure to double-check the waiver wires in your league because you won't regret it.
As always, check with me on twitter leading up to the game with any start / sit questions @JustinMandaro