2015 Fantasy Football: Tight End Busts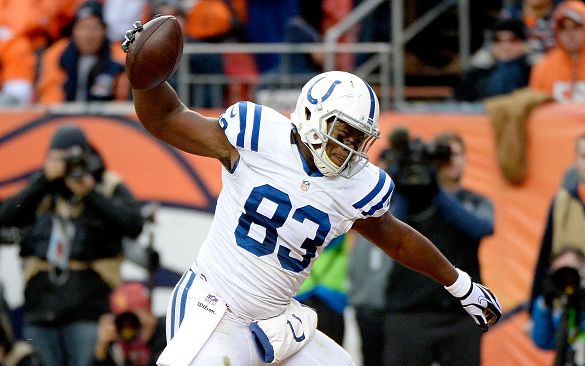 Avoiding busts is the key to victory in fantasy leagues. The earlier you pick a player that busts, the more you have to make up for in the long term. I've laid out a four-player bust map that incorporates players that could be starters in a twelve-team fantasy league. I will be using FantasyPros ranking list for each tight end. Assume PPR scoring.
2015 TE ADP: 8
2015 Overall ADP: 100
2014 Season Stats: 62 targets 43 receptions 489 yards 12 touchdowns
Career Season Stats: 159 targets 109 receptions 1282 yards 24 touchdowns
Thomas was a bust the moment he signed a five-year, $46 million contract to play for the Jaguars, and it doesn't help much that he also had surgery on his finger. The injury pushes the chemistry between him and Blake Bortles out the window as he will miss several weeks of preseason and practices, not including 4-5 weeks of the regular season.
When he does return, Thomas is talented enough to put up good numbers, but a lot rests in the arm of Blake Bortles. I would be a lot more forgiving if he were coming back to be with Peyton Manning. Not only that, but the Jaguars offense last season finished last in several categories including points. Automatically his 12 touchdowns will most likely be cut in half, and when you take away missed games, it is more likely he will be around Jason Witten touchdown numbers of three-to-four.
Now let's throw in receptions and yards. It will be difficult for him to match what he did in Denver as well. First, he is probably the best target for the Jaguars, but is a tight end in a Jacksonville offense that just doesn't feature the tight end. Last season, the Jaguars targeted the tight end 73 times, though those numbers will surely go up with Thomas on the field.
Check out Seth Klein article on more of why Julius Thomas is on the road to be a bust.
2015 TE ADP: 11
2015 Overall ADP: 118
2014 Season Stats: 50 targets 29 receptions 395 yards 8 touchdowns
Career Season Stats: 118 targets 75 receptions 939 yards 12 touchdowns
Allen is coming off a nice season that saw him catch eight touchdowns. He is the guy that Andrew Luck targets near the goal line because of his large frame and ability to box out defenders. A couple of things will affect Allen this season. First he has a lot more competition to deal with. The Colts were loaded last season but are even more so in 2015. Andre Johnson, Duron Carter, Phillip Dorsett are all new to the mix.
As a result, his targets and receptions are going to fall, and 29 receptions for 395 yards is not that much in the first place. The touchdown totals will still hover around the eight mark, but for a tight end that is projected to be a first team tight end, six or seven touchdowns just won't be enough to hold that ADP.
2015 TE ADP: 6
2015 Overall ADP: 75
2014 Season Stats: 90 targets 64 receptions 703 yards and five touchdowns
Career Season Stats: 1334 targets 943 receptions 10502 yards and 57 touchdowns
Witten's five scores is pretty good for him considering his catches took a nose dive, and he has averaged just 4.75 touchdowns per season in his 12 years. His 2014 season stats were his lowest in yards and receptions since his rookie year.
I don't believe he will increase his 2014 numbers; it just won't be enough to represent the sixth tight end drafted. The run game won't expose the defense as much as it did when DeMarco Murray was playing for Dallas.
2015 TE ADP: 7
2015 Overall ADP: 87
2014 Season Stats: 48 targets 24 receptions 424 yards and two touchdowns
Career Season Stats: 219 targets 130 receptions 1600 yards 10 touchdowns
Cameron has size and the athletic ability to dominate defenses, yet he is still learning how to use his body. He had a fantastic year in 2012, where he caught 80 passes and seven touchdowns. Unfortunately, the following season he only caught two touchdowns on 24 receptions. In the end, most of the blame could fall onto the Cleveland Browns quarterbacks and injuries.
With Miami, his chances will improve, but I don't think Ryan Tannehill will look his way too much. They already have a crowded wide receiver group including Kenny Stills, DeVante Parker, Greg Jennings and Jarvis Landry.