2013 Fantasy Football, Eliminator Pools: Week 6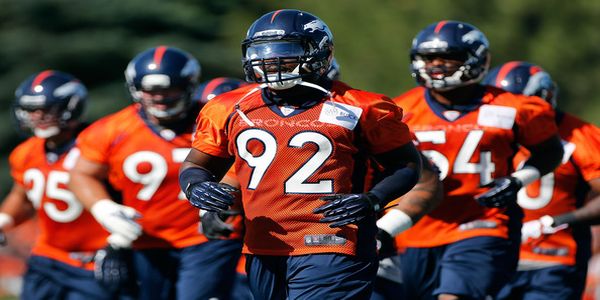 The winds are changing in the NFL and it is now time to adapt or die in Eliminator. Suddenly, the Falcons are looking like bottom feeders, the Colts are looking like AFC contenders and Tom Brady just isn't the same.
If you are still alive, bravo! The Falcons (losing to the Jets) and the Chargers (losing to the Raiders) ended the hopes of many still playing. According to ESPN, there are just over 53,000 eliminator entries still perfect. If you aren't still perfect, so what? There are many forms of eliminator that use the best overall record at the end of the season. Therefore, don't give up and here's some plays for Week Six.
SAFE PLAY: Bears – Hard to ever call a game started by Jay Cutler ''safe,'' especially on three days rest. But with the state the Giants are currently in, that is exactly what picking the Bears is this week. The Giants have already announced that David Wilson is out this Thursday. That leaves Brandon Jacobs (3.4 ypc, 1 fumble lost in 11 attempts) and recently re-signed Da'Rel Scott as the teams primary running backs. As for the Bears, their opportunistic defense gets to face Eli Manning and his league leading 12 INTs.
GET THEM OUT OF THE WAY PLAY: Texans – In no way is this game a sure fire lock but this game falls into an early season ''must win'' game for Houston. The Texans have now lost three straight and face the 5-0 Chiefs and division rival Colts in the next month. While Matt Schaub has been spotting teams six points, Arian Foster has been averaging a solid 4.2 yards per carry (60 attempts) in the last three games. That bodes well for Foster as the Rams are 28th against the run, giving up 126 rushing yards per game. Add in the fact that Owen Daniels is expected to miss 4-6 weeks and the Texans need to be running the ball early and often if they hope to win games.
MY PLAY: Broncos – Not too much to explain with this game that hasn't already been said. The big question with this game is would you lay the 28 the Broncos are giving (if you are legally allowed to gamble, that is). Some other scenarios that could make this game enticing in a fantasy world would be: Would you still take the Broncos if Peyton Manning had to play left handed? What if the Broncos D was only allowed to play seven players? What if the Jags offense got to start in the redzone every possession they had?
Other Notes: Hot off an impressive win against the Seahawks, the Colts could be an intriguing play this Monday night in San Diego. However, it might be worth holding off using the Colts as they still have much safer plays later in the season against St. Louis, Arizona and a Week 17 home game vs Jacksonville… Cincinnati occupied the ''get them out of the way'' spot in Week 2 as they ended up beating the Steelers 20-10. If you didn't get them out of the way, this should be that week. The Bengals secondary should be healthier by Sunday and face a Bills team that is expected to start Thad Lewis with Jeff Tuel serving as his backup. The Bengals D also holds opponents to only 95 rushing yards per game (10th best in the NFL) … If you are in a pinch, the Jets are above .500 and get to play an 0-4 Steelers team in New York. The Jets front four could feast on Ben Roethlisberger this week as his offensive line has given up 15 sacks thus far in 2013.
Safe Play: 3-2
Out of the way: 3-2
My Play: 3-2