Thursday Night Football Preview: Vikings at Cardinals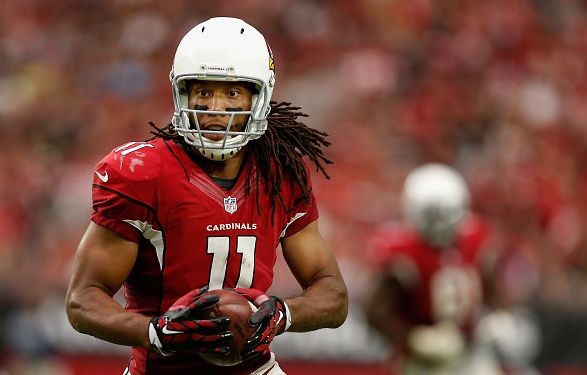 Thursday December 10, 2015
Minnesota Vikings @ Arizona Cardinals
About a month ago this would have been a great game. Prior to the season, the schedule makers tried to screw us again, but the jokes on them. This is actually a meaningful game that they slotted in their weekly garbage slot. In fairness the Thursday games have been better this season. However, that's just because everyone has somewhere between five and seven wins so every game matters. Remember that parody thing they've been pushing for years? Way overrated. Still, in this game the Cardinals should win handily. The Vikings have slipped of late and it's because they're battered on defense. Most notably, Anthony Barr, Linval Joseph and Harrison Smith have been ruled out, nevertheless, other players like Antone Exum and Robert Blanton are hurt as well. Without their early season strong defense, this is a mismatch for the Vikings and not in their favor.
Minnesota Vikings: Key Players

QB Teddy Bridgewater
Bridgewater has been a massive disappointment this season. Through 13 weeks, he has just eight touchdown passes. He's failed to throw a TD in five games and has maxed out at two in a game, which he only managed to do once. He's been absolutely horrible.
Verdict: Sit Bridgewater. He's been like Peyton Manning without all the interceptions.
RB Adrian Peterson
Peterson is back and on top of his game. Despite only rushing for 18 yards on eight carries last week against the Seahawks, he's still one of the best pure runners in the league and the Seahawks do that to a lot of backs. Plus, he's really their only hope of staying in this game. Clearly Bridgewater isn't lighting up the scoreboard.
Verdict: Start Peterson. AP is a must-start every week during the playoffs. Don't get cute or act like a fool because one bad week.
WR Stefon Diggs
Diggs came out of the gate red-hot. However, he has since cooled down significantly. This passing game is a mess and it's hard to trust anybody in it. While Diggs would be the best option in Minnesota, there are likely better options around league, including three on the Cardinals.
Verdict: Sit Diggs. He had his moment and probably has a very bright future. Nonetheless, the future doesn't matter today.
WR Mike Wallace
Remember when Wallace was complaining about Ryan Tannehill and forced himself out of Miami? He wanted to be with QB like Bridgewater and in a system ran by ol' Norval Turner. Last year, Wallace caught 67 passes for 862 yards and 10 TDs and saw 115 targets with a season long reception of 50 yards and 12.9 YPC average. This year he has 30 receptions on 55 targets for 361 yards one TD. His season long is 25 yards and he's averaging 12.0 YPC. Tannehill doesn't look so bad anymore does he?
Verdict: Sit Wallace. Because he got what he deserved. Karma is just the best sometimes.
Arizona Cardinal: Key Players
QB Carson Palmer
Palmer has been an absolute monster this season. You can make a strong case that he should be the top ranked QB for the playoffs. He's already thrown for 3,693 yards and 29 TDs with just nine interceptions. Palmer will be an MVP candidate.
Verdict: Start Palmer. If you have him, you're starting him every week. He's been way too good to bench.
RB David Johnson
With Chris Johnson done for the remainder of the fantasy season and Andre Ellington already ruled out for the game, Johnson will undoubtedly see feature-back touches once again this week. Against a beat up Vikings defense, he should have another big game. Last week he saw 24 touches for 120 yards and a TD.
Verdict: Start Johnson. He should be considered a high-end RB2 this week with RB1 upside. A great matchup with a high volume of touches makes him a great play.
WR Larry Fitzgerald
Fitzgerald has had a major resurgence this season and has been one of the better most consistent wideouts in the league this season. He already has 91 receptions for 1,047 yards and seven TDs. Currently, he's the WR8 this season.
Verdict: Start Fitzgerald. He's a must-start every week, just like his quarterback.
WR John Brown
Brown has been a bit of a boom-or-bust option this season. Michael Floyd had actually passed him on the depth chart before suffering a hamstring injury. Still, he's coming off a six catch 113 yard performance.
Verdict: Start Brown. He's not a great option but a good one. Nonetheless, his upside is too tremendous to overlook.
Final Score
Minnesota: 17
Arizona: 38
Best Play
Vikings: Adrian Peterson
Cardinals: David Johnson
Sleeper
J.J. Nelson