2014-15 Fantasy Hockey Daily Fix, December 6th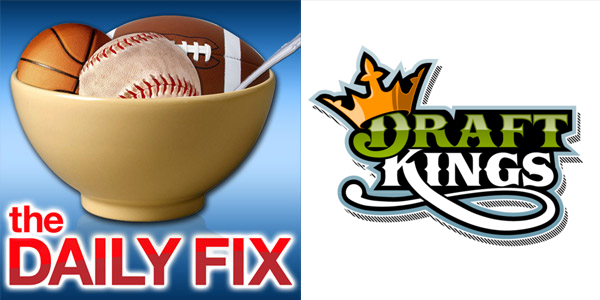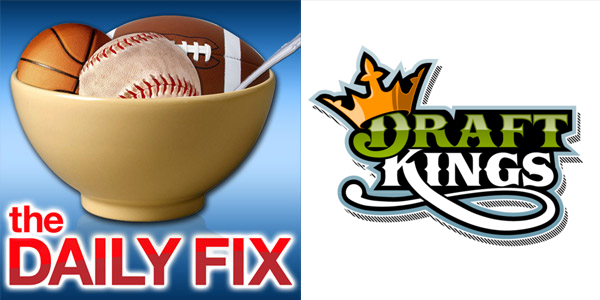 It's a big weekend in the NHL, and what better way to make sure you win some money, then to get a full breakdown of all the top games. Here's a look at what you will get throughout this article. In this edition, we breakdown
Montreal/Dallas
Chicago/Nashville
Columbus/Tampa Bay
Buffalo/Florida (some surprisingly good plays here)
Boston/Arizona
Vancouver/Toronto
Suggested plays from WSH/NJ, and SJ/CGY
1600+ Words:
All this for just $1.
Alright, let's get to the games.
Game Breakdowns:
Montreal Canadiens @ Dallas Stars – Start Time 7:00 PM
This game has a fascinating inside story going on here. Referee Dave Jackson is a native of Montreal, and also owns the league's highest Home team penalty call percentage. In fact, home teams are just 5-17 when Jackson referees. Finally, the Habs were 4-1 when Jackson called their games last year. Oh, and the Dallas Stars are allowing the most goals per game in the NHL.
Just like Martin Hanzal a few days ago, top 2nd-line center Tomas Plekanec ( $4,800 ) sees more ice time in road games than home games. At home he averages 18.3 minutes per game compared to 19.1 per game on the road. He also has 11 points ( 6 G, 5A) on the road compared to just 8 points at home ( 2 G, 6A). His line includes talented youngsters Alex Galchenyuk ( $4,500 ) and Brendan Gallagher ( $4,500 ). I'd feel comfortable using any of these three in cash games, but if I'm picking one, it's Galchenyuk. He'll have the least defensive responsibility of the three, as this line is slated to skate against the Seguin-Benn line and Galchenyuk plays left wing (Montreal puts the Plekanec line out first on the road). P.K. Subban ( $5,700 ) is the best defenseman on the board tonight. I'd use him in cash and GPP with supreme confidence.
For GPP's a power-play stack of Plekanec-Galchenyuk-Gallagher-Subban- Max Pacioretty ( $7,000 ) could pay off huge dividends — especially with the referee favorability in play . Pacioretty has 16 points (9G, 7A) in 13 home games and just 4 points (3G, 1A) in 15 road games which is an incredible split. Dallas is worst in the NHL against Left wingers, so I'm obviously not going to fade Pacioretty completely. I'm labeling him as a GPP only play just in case there is something to this home road split — not to mention he's skating with David Desharnais and Dale Weise ( $2,700 ). 

Summary
All Games: P.K. Subban, Alex Galchenyuk, Tomas Plekanec, Brendan Gallagher
GPP Only: Max Pacioretty, Dale Weise, Tyler Seguin/Jamie Benn
**Note, for those scratching their heads at Seguin being labeled as a GPP Only play, he's obviously fine for cash because he's a great player, but i prefer Stamkos at that price point **
Chicago Blackhawks @ Nashville Predators – Start Time 7:00 PM
The Blackhawks came home on Wednesday following a long six game West Coast road trip in which they went an impressive 5-1, including a 4-1 win against both the Anaheim Ducks and Los Angeles Kings. On Wednesday, Chicago continued their winning ways by beating the St. Louis Blues 4-1 and then followed that up with a 4-3 win over the Canadiens. However, in both of these two games the Hawks were out-shot. Tonight marks their third game in four nights against a very good team which makes them ripe for a loss. The first two meetings this season between this teams were 1-goal margin affairs (3-2 win for Nashville, and a 2-1 overtime win for Chicago).
In the game in Nashville, James Neal ( $5,600 ) recorded a natural hat-trick, thanks to efforts of Head Coach Peter Laviolette to keep Neal and Filip Forsberg ( $5,700 ) away from Jonathan Toews and Marian Hossa. Look for them to see a lot of ice time against Brad Richards, thus making them fabulous fantasy plays. Goaltender Scott Darling ( $7,000 ) is likely to suit up for the Hawks in this one, so Neal and Forsberg can both be used in cash games, and are also a fabulous GPP combination.
Summary:
All Games: Filip Forsberg, James Neal
GPP Only: Mike Ribeiro ( with Forsberg and or Neal), Pekka Rinne (4-0 vs Chicago dating back to the start of 2013-2014)
Columbus Blue Jackets @ Tampa Bay Lightning – Start Time 7:00 PM
Victor Hedman ( $5,100 ) continues to see his price drop, and he'll continue to be a good play throughout the season, especially against bad defensive teams — ones that allow 55 shots to the Florida Panthers *cough, Columbus, cough*. I prefer Subban, but they can both be used in a GPP lineup. Steven Stamkos ( $9,200 ) is a great cash game play, and is someone i prefer over Tyler Seguin at a similar price point. All Lightning players are in play tonight, but top lines have lit up the Blue Jackets all season long. Ryan Callahan ( $6,000 ) is a great guy to pair with Stamkos in GPPs, as is Alex Killorn ( $4,500 ). 
Summary 
All Games: Steven Stamkos, Victor Hedman, Ben Bishop, Ryan Callahan,
GPP Only: Tyler Johnson/Ondrej Palat/Nikita Kucherov (stack all 3 or pick 2 of 3), Brett Connolly
Buffalo Sabres @ Florida Panthers – Start Time 7:00 PM
The Sabres are known for their futility against second lines and third lines, so today I'm fading Nick Bjugstad ( who just exploded against Columbus ) and am going with the trio of Jussi Jokinen ( $3,700 ), Sean Bergenehim ( $4,500 ), and Brad Boyes ( $4,300 ). This is an incredibly offensive-minded trio of players that are very cheap and as such make excellent GPP plays. The last time I recommended Vincent Trocheck ( $4,400 ) and Jimmy Hayes ( $3,800 ) they waited till the game after to post a combined five points between them. I'll recommend them again as another GPP combination. Hopefully they hit big like they did against the Red Wings, but again I do prefer the first trio I listed.
Using Sabres is mostly a gross idea, but Rasmus Ristolainen ( $3,300 ) is quietly putting together a good season for a young defenseman on a bad team. I've talked before about "activity stats" (Hits, blocked shots, shots on goal), things that you can point to and say "this player seems very engaged in games". Ristolainen is averaging seven "activity events" per game over his last six including 19 blocked shots in that span — worth 0.5 points. The Panthers don't take as many point shots as most teams, so it's hard to trust Ristolainen in cash games, but in GPPs he's a very nice play.
It takes a lot of stones to use a team averaging well under 2 goals/gm but in GPPs it's really an intriguing thought. The Panthers are coming off an incredible performance against the Jackets where they fired 55 shots on goal. It will be very easy for Florida to come out over-confident in this game, and as much as I like Roberto Luongo ( $7,700 ) in cash games, he's an intriguing fade option in GPPs because of this.
Summary:
All Games: Roberto Luongo ( though I think fading him in GPPs is smart ), Jussi Jokinen (if you have the stones)
GPP Only: Jokinen/Bergenheim/Boyes (pick 2 or stack all 3), Trocheck/Hayes (stack), Michal Neuvirth (Buffalo goaltender and only $6,600), Josh Gorges, Rasmus Ristolainen.
Boston Bruins @ Arizona Coyotes – Start Time 8:00 PM
The Referees in this game: Graham Skilliter and Francois St. Laurent are both at the top of the league in power-plays handed out per game — 5th and 6th highest in fact. Coincidentally, the Bruins and Coyotes both have penalty-kill units in the bottom third of the league percentage wise.
We got a reminder on Thursday that Tuukka Rask's home/road splits continue to be very real, as he gave up seven goals to the Sharks. His goals-against-average has now risen to 3.87 on the road, with an accompanying .872 save percentage. On the other side, it's tough to grasp a scenario where Devan Dubnyk ( $8,100 ) maintains a save percentage north of .920, but it's happening so far through seven games (5-1-1 record and 2.35 GAA as well). I'm not exactly going out on a limb by saying he's probably a better option for Arizona than Mike Smith, but he just might take the starting goaltender job away from him if he performs well tonight. I refuse to use him, however.
Torey Krug ( $4,400 ) is too cheap, given how talented he is. Krug is much more active on the road with 61 Hits+Blocked shots+shots on goal in 11 games, while he has just 37 H+BS+SOG in 12 home games. That's a pretty stark difference. He's a solid GPP target. Dougie Hamilton ( $4,700 ) is too expensive to use in cash with Victor Hedman being just $400 more, but Hamilton is a GPP option.
Reilly Smith ( $4,300 ) exploded against the Sharks, and it's no surprise given that he's been re-united with Brad Marchand ( $4,600 ) and Patrice Bergeron ( $5,500 ). This trio is usable as a GPP stack, and Smith can be used in cash games given price, but I'm highly bothered by the fact that this is Boston's fourth game in sixth nights (all on the road). The reason I prefer Smith over Marchand is because Smith is getting time on Boston's #1 power-play unit, while Marchand centers the #2 unit.
For the Coyotes, Mikkel Boedkker ( $4,300 ) is a nice play at wing in GPPs thanks to his incredible speed which can often result in multi-goal/point performances. Also, ignore the red number ten next to the Boedkker's name. The Bruins are indeed much better on the right side of their defense (against left wings), but Boedkker has been moved to right wing — which is Boston's bad side. In addition, Boedkker is seeing more ice time at home ( a full minute extra ), and has 2.2 shots per game at home compared to 1.7 per game on the road.
Summary:
All Games: Reilly Smith, Dougie Hamilton (I guess if you want to fade Hedman)
GPP Only: Mikkel Boedkker, Torey Krug, Patrice Bergeron/Brad Marchand (stack), Carl Soderberg
Vancouver Canucks @ Toronto Maple Leafs – Start Time 7:00 PM
Mike Santorelli ( $5,100 ) has been going absolutely bananas since being added to the Leafs second line with Joffrey Lupul and Nazem Kadri. Santorelli has eight points in his last four games and to add to the intrigue, he's a former Canuck. Revenge Game !!! The three of them are a very nice GPP stack option, with Santorelli being a cash game option due to price and revenge game factor. Phil Kessel and James van Riemsdyk are always in play, but I cant see myself paying for Kessel tonight except in GPPs.
Radim Vrbata ( $6,200 ) is a fabulous play for the Canucks in both cash and GPPs, but the Leafs have been much better defensively since moving Santorelli to the second line. The real sneaky play here for the Canucks is Lindon Vey ( $2,500 ). I'm really bullish on him tonight as a fantastic GPP target since the Leafs still are terrible against third lines and Vey gets top power-play time.
Summary:
All Games: Radim Vrbata, Mike Santorelli, James van Riemsdyk, Phil Kessel, Nazem Kadri
GPP Only: Joffrey Lupul (stack with Kadri and/or Santorelli), Lindon Vey.
Other Plays:
All Games:
Sean Monahan – $5,600 – C
Dennis Wideman – $5,800 – D
Marek Zidlicky – $4,100 – D
GPP Only:
Josh Jooris/Johnny Gaudreau/Jiri Hudler (use 2 or 3) – Calgary #2 line stack
David Jones – $2,800 – W (plays on top line with Monahan)
Alex Ovechkin – $9,000 – W
Cory Schneider – $6,900 – G