Daily Fantasy Hockey Strategy: December 4, 2015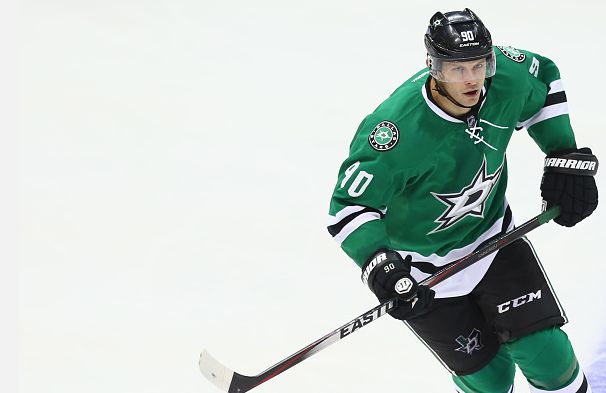 All shot attempt numbers discussed are at even strength and score-adjusted unless otherwise noted.
And as always, make sure to check Twitter for any injury news, and check LeftWingLock for starting goalies and line combos.
We have seven games on the slate for Friday night, however only two games stand out as clear statistical mismatches. Despite both teams being on the road, Dallas at Edmonton and Boston at Calgary are the definite go-to games in cash play tonight. The other five games we'll have to choose from involve teams that are relatively evenly matched, so for those who play the tournament style games, you may want to think about looking here when filling in the gaps of your lineup tonight.
TEAMS TO TARGET
[cointent_lockedcontent article_labels="hockey"]
The best matchup Friday night is Dallas at Edmonton. The Stars control possession 54.8% of the time and generate 32 shots per game – second most in the league. Opponents are shooting 10.15% against the Oilers, fourth highest in the league. Seguin and Benn are always in play, but their value will be tempered as they will likely be matched against Leon Draisaitl and Taylor Hall for much of the night. When Dallas played Edmonton at home back on October 13, Edmonton was still able to get their top line out against Seguin's unit for most of the night, holding them to one goal. If that happens again tonight, Benn and Seguin's value comes no where near their price tag.
The line to look to for Dallas will be the second unit with Jason Spezza, who had a hat trick in the last meeting, and Patrick Sharp, who was recently demoted to the second line. The guy who was promoted to the top line, Valeri Nichushkin, has the most value tonight as he should come cheap and gives you exposure to Seguin and Benn without ponying up the dollars. If you are going to spend on the Stars bigger talent, Oilers goalie Anders Nilsson gives up most of his goals from the left side of the ice, right where Tyler Seguin likes to score them.
Knowing that Dallas will be heavily owned could be a good angle to stack from the second best matchup on the slate, Boston, who is visiting Calgary. The Bruins come in with the top-ranked power play, and should light up the scoreboard against a Flames PK that is the absolute worst in the league at 71.6%. They also will come in with a four-percent edge in even-strength possession control, and should be able to take advantage of a Calgary team that has given up 68 goals at even strength – most in the league.
The only defensive matchup that Boston should have to worry about is T.J. Brodie, who will be the Flames only defensemen in the lineup tonight who is a positive possession player. Brodie will likely matchup most of the night against the Boston top line of Patrice Bergeron, Brad Marchand and Brett Connelly – who was just moved up to this line, but that really shouldn't detour you from using these Bruins, especially Marchand and Bergeron who are among the best in the league at driving puck possession. David Krecji and Loui Eriksson get huge bumps in value tonight on account of their more favorable match-ups and time  on the power play.
Finally, though it isn't a particularly great matchupband goes against everything Corsi tells us, it is worth nothing that the Columbus Blue Jackets have absolutely owned the Florida Panthers over the years, winning ten of the last 11 meetings. In fact, the Panthers have only beat the Blue Jackets twice since 2004. If you go the Columbus route, consider their third line consisting of Brandon Dubinsky, Matt Calvert and Cam Atkinson, who all own plus-55% possession stats at home. Also, Ryan Murray and Kevin Connauton make for very good value plays from the back end.
PLAYER RANKINGS
*- Rankings are price sensitive.
Center
1.) Tyler Seguin – $8,000 – Dallas Stars
2.) Jason Spezza – $5,800 – Dallas Stars
3.) Patrice Bergeron – $6,400 – Boston Bruins
4.) David Krecji – $6,000 – Boston Bruins
5.) Paul Stasny – $5,200 – St. Louis Blues
6.) Ryan Johansen – $5,700 – Columbus Blue Jackets
Winger
1.) Patrick Sharp – $6,200 – Dallas Stars
2.) Taylor Hall – $6,900 – Edmonton Oilers
3.) Jamie Benn – $8,400 – Dallas Stars
4.) Vladimir Tarasenko – $7,800 – St. Louis Blues
5.) Cam Atkinson – $4,300 – Columbus Blue Jackets
6.) Loui Erikkson – $5,100 – Boston Bruins
7.) Kyle Okposo – $6,100 – New York Islanders
8.) Brad Marchand – $5,500 – Boston Bruins
Defense
1.) John Klingberg – $5,900 – Dallas Stars
2.) Torey Krug – $6,100 – Boston Bruins
3.) Brent Burns – $7,500 – San Jose Sharks
4.) Alex Goligoski – $4,300 – Dallas Stars
5.) Alex Pietrangelo – $5,100 – St. Louis Blues
6.) Oliver Ekman-Larsson – $5,400 – Arizona Coyotes
Goaltender
1.) Antti Niemi – $7,000 – Dallas Stars
2.) Sergei Bobrovsky – $7,000 – Columbus Blue Jackets
3.) Chad Johnson – $6,400 – Buffalo Sabres
4.) John Gibson – $6,200 – Anaheim Ducks
[/cointent_lockedcontent]