Fantasy Hockey: The Evander Kane Saga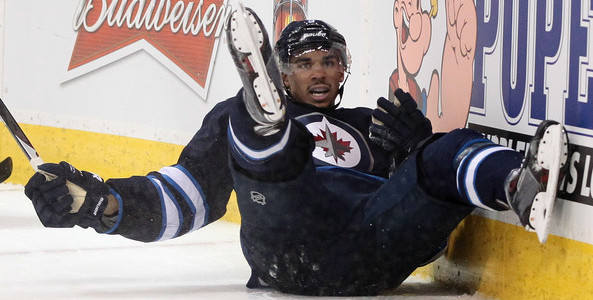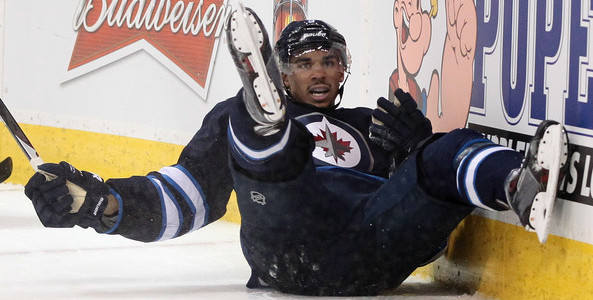 The Jets and Evander Kane have been all over the news lately but not for the right reasons. In the midst of a five-game losing streak, Paul Maurice decided to make Kane a healthy scratch for their game against Vancouver. At first it looked like a strong message to his winger — scratching him in his hometown in front of friends and family, but that was just the start of it all.
Multiple sources have come out and stated that Kane was a healthy scratch for missing a pre-game meeting. The 23-year-old couldn't be reached until about one hour before the game when he let the team know he wouldn't be playing. The story doesn't end there as details later emerged as to why Kane missed showing up to the meeting. It's believed that Kane showed up earlier in the day at the arena in a tracksuit, violating the team's dress code policy, and that teammate Dustin Byfuglien threw those clothes in the shower to send a message to him. The Jets have yet to confirm any of this, saying only that it was a "coaches decision." The question now becomes this: what does Winnipeg do with their talented winger?
Trading away players because of their attitude at such a young age isn't always the greatest idea, just ask the Boston Bruins. Sure, it would be easy to say that the Jets should look to part ways with him, eliminating a distraction on and off the ice, but giving up on a young player with that much talent is a hard thing to do. Management has said that they are listening to offers for Kane, and no doubt every team has at least been in contact with GM Kevin Cheveldayoff about what it would take to acquire a talent like Kane. But with all his injury problems this year, there's no way any team would pay the asking price the Jets would want. It's more likely that Kane gets traded in the off-season, giving them the rest of the season to take offers from teams, but also giving them time to work it out with their troubled winger.
Despite his attitude issues, it would be in their best interest to keep Kane as a part of the team. There's no denying that his skill and goal scoring ability is something the Jets will want to utilize this year and for years to come. This year has not been one of his best statistically, but when healthy, he's as dangerous as any top winger in the league. The former 30-goal scorer in 2011-12 can return to that form and even improve on it, but it starts with good team leadership and a willingness to commit to being a good team player.
The Jets are a team trying to make the playoffs, and they will need Kane to help them achieve that. They currently sit 7th in the Western Conference, occupying a wildcard spot along with Vancouver. The Western Conference is going to be a battle until the end of the season, and they're going to need everyone to step it up a notch to make it to April, Kane most definitely included.