NHL Eastern Conference Playoff Preview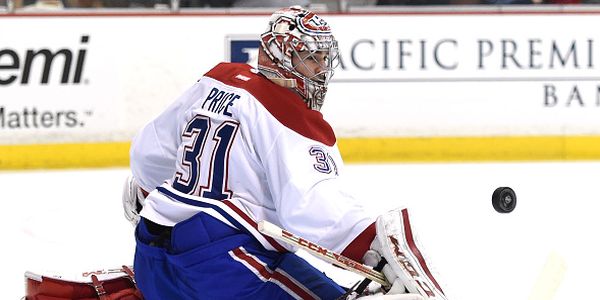 It's the moment we've all been waiting for—the Stanley Cup playoffs! The second season is by far the most exciting season, and it most certainly won't disappoint this year. There are some great matchups this year and some will go down to the wire to decide who continues their quest to 16 wins. The Eastern Conference has been a dogfight all year—with some surprising teams making the playoffs for the first time in a long time. With that, let's take a look at each quarterfinal matchup.
You can also read Chris' Western Conference preview here, and Brett Talley's breakdown of Round 1 from a DFS perspective here.
Montreal Canadiens (1) and Ottawa Senators (4)
Prediction: Montreal in 6
If you follow me on twitter (@fuzzychris91) then you know I'm a huge Habs fan. I'll try to be as unbiased as possible, but I'm still going with Les Canadiens. The Habs have the best goalie in the league in Carey Price, and after the disappointment of getting hurt last season against the Rangers, Price will be even more determined to get back to the Eastern Conference finals and go all the way. No team in the league gave up fewer goals per game than les bleu-blanc-rouge (2.24 GA/GP), so I expect Ottawa to have a hard time score goals.
As for Ottawa, it's really a remarkable story on how they got here. Dave Cameron's team went 23-4-4 since February 10 and beat out the Bruins for the final playoff spot. Andrew Hammond was virtually unbeatable during the final quarter of the season—going a crazy 20-1-2! It's a fact that Montreal doesn't score a lot of goals (20th in the NHL), but I expect Carey (Vezina) Price to be the team's best player and that's all that really matters. Sorry, Sens fans (not).
Tampa Bay Lightning (2) and Detroit Red Wings (3)
Prediction: Detroit in 7
UPSET ALERT! If there's one team I don't ever want to play in the playoffs, it's Detroit. For the Wings, they are making a playoff appearance for the 23rd consecutive time (that's longer than some teams have been in the league), and I just don't see Tampa Bay getting past them. There's no team that scored more goals per game this season than the Lightning (3.16 G/GP), and the Bolts have the advantage in net with Ben Bishop, but they lack experience and it showed last season when the Habs swept them in four. That won't be the case this year, and Detroit will need to figure out their goaltending situation to make it happen, but I honestly believe Mike Babcock's team has the leadership, experience, and skill to move on to the next round.
New York Rangers (1) and Pittsburgh Penguins (4)
Prediction: New York in 4
Oh how the mighty have fallen. It's almost crazy to think that a team with Crosby, Malkin, Hornqvist, Kunitz, Perron, and Fleury won't be able to even put up a fight against the Rangers. The Penguins stumbled down the stretch, clinching a playoff spot by beating the Sabres on the last day of the season, and are just a mess right now. The Rangers on the other hand finished the season atop the NHL with 113 points and are poised to make it back to the Eastern Conference finals. There's no doubt in my mind that they will make it, and sadly for the Penguins, it will be at their expense. Unless Fleury manages to pull a 2010 Jaroslav Halak, Mike Johnston's team has no shot.
Washington Capitals (2) and New York Islanders (3)
Prediction: Washington in 7
To be honest, I tossed a coin to decide who would win this matchup because I couldn't decide. Both teams finished the season in the top ten in goals per game and goals-against per game, and both team captains finished in the top five in scoring—including another 50 goal season by Ovechkin. In net, it's pretty even between Braden Holtby and Jaroslav Halak who both finished the season with 35+ wins. The only distinct advantage Washington has on the Islanders is their power play that finished atop the league at 25.3%, and that's the tiebreaker for me. It could go either way, and I expect it to be a great series, but I give the series to Washington in the end.