2013 Fantasy Hockey: The Sophomore Slump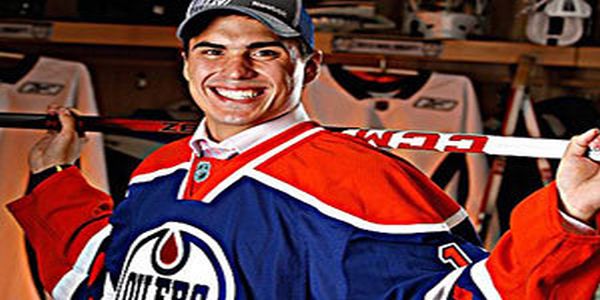 The 2012-13 shortened season gave fans a healthy group of rookie players to be excited about. Sometimes the league has a hard time catching up to the new guy in his rookie season, and a little tape and a few games can change that in a heart beat. These sophomore standouts are looking to keep opponents looking for ways to slow them down in 2013-14.
Nail Yakupov, Edmonton Oilers: The rookie co-scoring leader in 2012-13 turned on the jets at the end of another disappointing Oilers season. The team should be better with the youth gaining experience, and Yakupov should see an uptick in points, minutes, and expectations. With new coach Dallas Eakins needing to take advantage of the youth movement, Yakupov should avoid a major slump.
Brandon Saad, Chicago Blackhawks: Saad was a Calder Memorial Trophy finalist for rookie of the year. In 2012-13, Saad had the good fortune of playing alongside forwards Marian Hossa and Jonathan Toews. However, 2013-14 will be different. Saad is entrenched in a battle for the second line center role despite being a left winger. He could very well center forwards such as Patrick Kane and Patrick Sharp. If not, he will be on the checking line (also known as the third line on most teams). Saad's value is tied to which line he is on.
Jonathan Huberdeau, Florida Panthers: Last year's Calder Memorial Trophy winner and rookie co-scoring leader will be cemented to the first line on a bad Panthers team. Huberdeau will be a player to target even though his plus/minus number will be less than desirable. He should easily score 25 goals and avoid a major slump.
Brendan Gallagher, Montreal Canadiens: The final of the Calder finalists should play top six forward minutes in 2013-14. Gallagher could score 25-30 goals, but may finish closer to 20 with some growing pains. He scored on nearly 13 percent of his shots taken last season, which is a tough number to sustain.
Alex Galchenyuk, Montreal Canadiens: Alex is still a teenager, and will be until February. Expect a lot of ups and downs with the right winger in 2013-14. It is important to draft him later in your draft knowing that he could be an unreliable source for goals and a good candidate for the sophomore slump. He scored his 27 points while averaging a little over 12 minutes played per game. That is either a great sign for his future, or an indicator of luck.
Cory Conacher, Ottawa Senators: Which Conacher will show up? The Cory who scored 24 points in 35 games with Tampa Bay, or the one who tallied 5 points over his final 12 games? Conacher played with stud forwards Steven Stamkos and Martin St. Louis in Tampa, which may have inflated his numbers before being traded north of the border. Conacher is the biggest boom/bust candidate on this list.
Justin Schultz, Edmonton Oilers: Schultz had a huge impact offensively for the "Oil" during the shortened season. 27 points and an average ice time per game of 21:26 for the blue-liner meant that Schultz was expected to produce, and did. Age may play a factor in whether or not a slump busts the defenseman's age 23 season. Maturity has not been an issue so far, and an apparent understanding of his role going forward will make Schultz's sophomore season just as productive as his rookie campaign.
Vladimir Tarasenko, St. Louis Blues: The recent addition of left winger Brendan Morrow and a growing injury list could cap Tarasenko's chances of producing in 2013-14. The fellow wing had his playing time monitored after his return from a concussion last season. The results were a miniscule 7 points in 21 games once Tarasenko returned. Morrow could steal special team minutes from Tarasenko because of his ability to play both wing positions. Another concussion could also derail the talented scorer. A dip in production appears to be in the works with Coach Ken Hitchcock riding the veterans over the youth on the Blues roster.