Stanley Cup Playoffs Predictions: Eastern Conference and Western Conference Final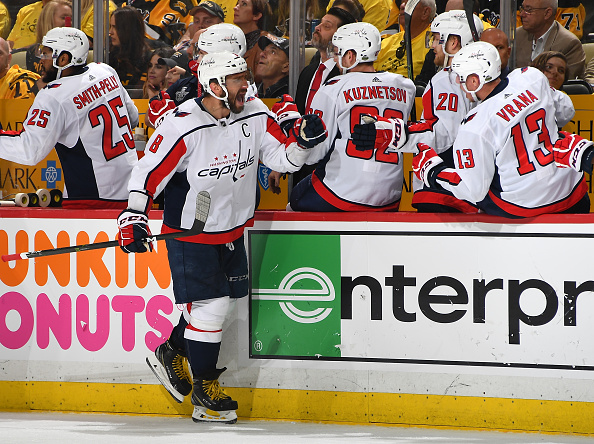 Welcome to the last hurdle before the Stanley Cup Finals. It started with 16 teams and now we are left with four. Congratulations to the teams that have made it this far. It's been quite a show so far. Many people say that the Conference Final is the hardest round to get past. No team wants to go home at this point. For two teams, the journey is going to end in the next two weeks. For the other two teams, it's an opportunity to win it all. Let's take a look at the matchups in the Eastern Conference and Western Conference.
Western Conference Final
Las Vegas Golden Knights Vs. Winnipeg Jets
Prediction: Winnipeg in 6
What a story this Las Vegas team has been all season. They've done something no one was able to predict. They've made it this far and it's been so much fun to watch. They now have a matchup with the Winnipeg Jets, a team that looks destined to win it all.
Let's start with the Jets and their key to making it to the next round: Connor Hellebuyck. He's been amazing in the playoffs and he didn't disappoint in the second round either. His 2.25 GAA and .927 SV% are right up there with the best goalies in the playoffs. He displayed his skilled in game one against Nashville by stealing a game for his team, something Pekka Rinne was unable to do in this series. In short– He was the better goalie in that series.
His team had a lot to do with his success. The Jets kept the Predators to the outside for most of the series. Hellebuyck was able to track the puck and make almost every save look easy. The Jets are allowing about 31.7 shots per game (SA/GP), which isn't spectacular, but still very good. Las Vegas is averaging about 33.3 shots per game (SH/GP), so it's going to be critical that the Jets play good team defence to limit the amount of changes the Golden Knights get.
This series is going to be decided by special teams. Coming into this round. Las Vegas' power play is operating at 17.5%– the lowest of the four teams remaining. The Jets on the other hand are converting on 25% of their power plays. That's a huge gap. The Knights have the best penalty kill of the four teams remaining (85%), but that's in large thanks to what Marc-Andre Fleury has been able to accomplish.
Speaking of "The Flower", If Las Vegas wants to get past Winnipeg, they are going to need Fleury to continue his incredible playoff performance. He's been the key to their success. The Golden Knights are allowing 1.7 GA/GP, the lowest of any team still left in the playoffs. They may not be scoring many goals, but they aren't allowing many either.
They won't be able to keep up with the Jets scoring wise, but they can win games if they manage to limit the Jets to under two goals per game. That's a tough task to accomplish, but not impossible.
Defence is key in the playoffs, and Las Vegas has been good at keeping the puck out of their net, but the Jets just look like a team that can't be stopped. They are going to make it to the SCF, barring a miracle performance for Fleury.
No part of me is confortable betting against the Knights, but their Cinderella 2017-18 season will come to an end this round.
Eastern Conference Final
Tampa Bay Lightning Vs. Washington Capitals
Prediction: Washington in 7
For the first time in over 20 years, we are talking about the Washington Capitals playing in the Eastern Conference Finals. What a time to be alive. I don't think many people thought that Washington was able to get past Pittsburgh, but here we are. They were able to slow down a team that looked like they were going to score goals in bunches. Thanks to some pretty solid goaltending and Evgeny Kuznetsov, the Capitals are in a position to try and lock up a spot in the SCF.
That being said, they are going to have to get past Tampa Bay, and that won't be easy. Is it doable? Yes, but multiple things need to happen.
Braden Holtby has been exceptional sine reclaiming his starting role back in the first round. It's crazy to think that Barry Trotz actually thought that he could win a playoff series with Philipp Grubauer, but hey, we all do crazy things when we're hungry. Holtby has a 2.04 GAA and a .926 SV%. His GAA is second to only Marc-Andre Fleury. He's proved all the haters wrong so far in the playoffs. If the Capitals want to get past Tampa, they will need their former Vezina trophy winner to be their best player every night.
On the other side, Steven Stamkos and Nikita Kucherov were pretty quiet in the second round against Boston. This Washington team is a much better version of the Bruins, so the Lightning are going to need their best to be the best. They can't be invisible in this round like they were last round.
I don't want to say Tampa "got lucky" to get past Boston, but they really didn't do it in convincing fashion. The Capitals on the other hand were able to limit Crosby/Guentzel and pretty much eliminate Letang, Malkin and Kessel. Yes those five players did some damage, but Pittsburgh didn't abuse Washington like they did with Philadelphia.
This series is going to see a ton of goals, especially on the man advantage. The Capitals power play is operating at 30.9%, while the Lightning are firing away at 26.3%. On the flip side, both teams are having a hard time on the penalty kill, especially Tampa Bay (WSH: 79.1%, TBL: 74.2%). If the Lightning want any chance of getting past this Capitals team, they are going to need to be a lot better on the penalty kill, and I don't think that will happen.
It just feels like this is the year Ovechkin gets to the Stanley Cup Finals. They've gotten past the Penguins and only the Lightning remain in their way. There's no way Ovi doesn't carry this team to the Finals, right?