Stanley Cup Playoffs Predictions: Eastern Conference Semifinals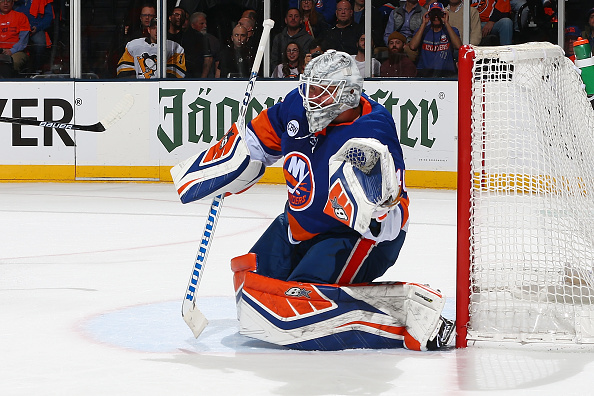 Congratulations to the four teams for making it this far. The Eastern Conference first round was full of surprises, and there will probably be just as many in round two. All four teams deserve to be here, but only two can advance to the next round. Let's take a look at which teams have a good chance at making it to the Conference Finals.
As always, you can send your love/hate tweets to me on Twitter @fuzzychris91.
Boston Bruins Vs. Columbus Blue Jackets
Prediction: Boston in 7
No one really gave Columbus a chance to make it past Tampa Bay, but here we are.They were able to sweep the Lightning and make it look relatively easy. Not to take any credit away from the Blue Jackets, but Andrei Vasilevskiy finished with a .856 SV%, a 3.82 GAA and Stamkos, Kucherov and Hedman were invisible to the entire series. Again, not to take any credit away from the Blue Jackets, but it just seems like Tampa Bay played so bad that they made Columbus look better than they actually are.
On the flip side, Boston was able to outlast Toronto (again) and they look like the team to best in the East. Tuukka Rask was solid for his team and the line of Patrice Bergeron, Brad Marchand and David Pastrnak was the driving force of this team. Toronto gave it a great effort, but they just weren't able to find that next gear that Boston seems to always have.
If we look at this match up on paper, Boston seem to have the edge by a mile, but this Columbus team is good, and they are going to give the Bruins a run for their money. Sergei Bobrovsky was elite in the first round, and he will need a similar performance in the second round if his team wants a chance to make it past Boston.
This series is a tight one, and it can go either way. The Bruins have been here before and they know what they need to do to go all the way. Will all this time off hurt the Blue Jackets? Who knows, but I'm still not completely sold on them being a good enough team to get past Boston.
New York Islanders Vs. Carolina Hurricanes
Prediction: New York in 6
I was not surprised to see the Islanders defeat the Penguins in the first round, but it was shocking to see them do it in just four games.This New York team is built to win in the playoffs, and they look determined to make it to the Stanley Cup Finals.
On the other side, the Carolina Hurricanes continue to prove the hockey world wrong. They knocked off the defending cup champions in seven games and now have the impossible task of getting past the best defensive team in the league. I don't believe they will be able to do it, but they won't go down without a fight.
For everything to go according to play, Robin Lehner will need to continue his strong play. He finished the first round with a 1.47 GAA and a .956 SV%. Those are some pretty elite numbers for a goalie that had to deal with Sidney Crosby, Evgeni Malkin, Phil Kessel, Kris Letang and so many other talented Pittsburgh forwards. He is the backbone of this team, and if he continues his strong play in the second round, the Hurricanes don't have a chance of moving past them.
For Carolina, their secret weapon is Petr Mrazek. He was decent in the first round, but his .899 SV% and 2.54 GAA. isn't going to cut it. The Islanders aren't as talented offensively as the Capitals, but that doesn't make it an easier match up for Mrazek and the Hurricanes. The Islander gave up a total of six goals in the first round, so Mrazek needs to be close to perfect for his team to even have a chance of making it to the next round.
In the end, The Islanders are the better team of the two. They are just too good defensively to not make it to the next round. Who knows how this series plays out, but for now, my pick remains the Islanders. Let's see if they can get the job done now.