Daily Fantasy Baseball Strategy: Sunday May 31, 2015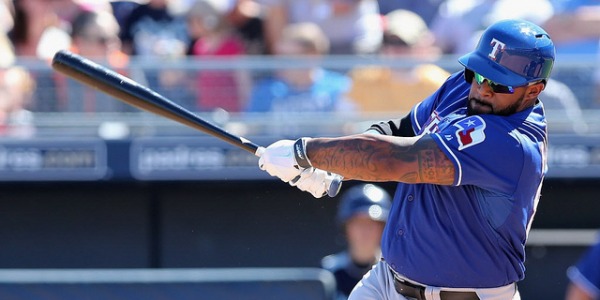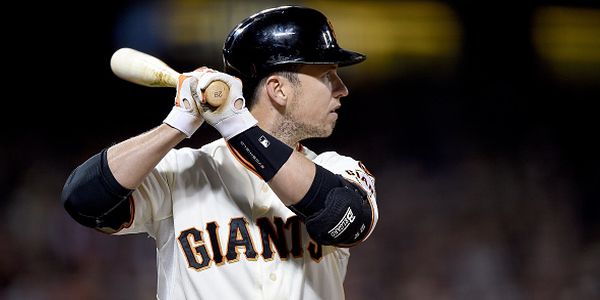 Below we've got a discussion of the starting pitching situation as well as the best teams to use for stacks for Sunday's all-day slate on DraftKings. Sunday's are a different beast. You have to know that going in to the day if you're going to stand a chance at cashing. It's a day that managers often use as a chance to give players a day off, so ensuring that a player is actually in the starting lineup is critical.
 Forecast
An early look at the chance of rain around the country shows that we should be in the clear today, but make sure to follow @KevinRothWx for updates.
Pitching Perspective
We have two high priced southpaws on the mound today; David Price ($10,800) on the road in Anaheim, and Madison Bumgarner ($10,300) at home against the Braves. For cash games, Bumgarner is an call. He's pitching at home in the lowest run scoring environment in the league, against a Braves team that's second to last offensively against left-handed pitching (wOBA .262/wRC+ 62). Oh, and he's $500 cheaper than David Price. That was easy. If you're looking at building a GPP lineup though, Price is worth considering. I'd still anticipate that Bumgarner's ownership levels will be strong, making Price an intriguing play. A contrarian play isn't always about finding the cheapest player.
The second tier of pitching options provides a couple of high upside strikeout options. That would obviously include the league's leader in K/9, and that's Danny Salazar ($8,500). His price is fair today, and stabilized after he was hit around a bit by Prince Fielder and the Rangers last time out. Today he's in Seattle, a team that's not on a tear like Texas was when he faced them, and the Mariners are 24th in wOBA against right-handed pitching. They also whiff quite a bit (22.8%) which plays well with Salazar's strengths.
For $1,000 less than Salazar, you can take a look at both Drew Hutchison ($7,500) and Jake Odorizzi ($7,400). Out of the two, my preference is Hutchison; he's pitching well, has the weaker opponent, and the better pitching environment. He's coming off of a 'Maddux' last time out against the White Sox (a complete game shutout with less than 100 pitches), and he struck out 8 while walking none. The Twins are a sneaky good against lefties, but they're not to be feared when facing a right-handed pitcher with the skills of Hutchison.
Jesse Chavez ($6,500) continues to be priced softly, making him a really great value again today as he takes on the Yankees in Oakland. The Yankees hit right-handed pitching well, but the lineup is still without it's catalyst in Jacoby Ellsbury, and they get a negative park shift playing in Oakland versus playing in the Bronx. Chavez has kept the ball in the park, and his 2.44 ERA is corroborated by a 2.80 FIP.
The last options that I'd consider if you're looking to save money at pitching today is the Anderson brothers. Ok, they aren't brothers, but it seems like both Brett Anderson ($6,400) and Chase Anderson ($5,500) are always pitching on the same slate. Brett Anderson has been a bankable 14-20 DraftKings points in his May starts, and he's in St. Louis today against a Cardinals lineup that destroys righties, but struggles against lefties (.312 wOBA is bottom third and a nearly 23% K-rate). Chase Anderson has had double-digit DraftKings points in 9 out of his last 10 starts, and his 3.13 FIP tells us that his 2.59 ERA has some truth in it.
Stack Options
According to Vegas, both the Rangers (vs. Joe Kelly) and the Astros (vs. John Danks) have an implied run total of 4.9 today, the highest on the board. The Rangers have been swinging it well of late, and are starting to get healthy too. Let's see how the construct their lineup today, but I like their 1-5 today assuming Leonys Martin leads off and Josh Hamilton is in the 5-hole.
The Astros are an interesting team to stack because they strike out so often, but that shouldn't be an issue against John Danks. They're middle of the pack in terms of wOBA against lefties, but their ISO is one of the best marks in the game. Paying up for George Springer–Jose Altuve at the top is a wise play, but don't be afraid to keep going down the lineup card once we know what it looks like.
Anytime that the A's are facing a below-average right-hander, they're in play. They have an implied Vegas total of 4 runs today, and the top of their order is cheap. Look at the left-handed bats that they hit near the top of the order.
Two contrarian stacks catch my eye today; Miami and San Francisco. The Marlins are slight underdogs in New York against Bartolo Colon, but he's been spotty of late and the Marlins are cheap. You can roster Dee Gordon and their trio of young outfielders if you want, and you'll still have plenty of funds to build around them.
My favorite stack today is San Francisco. I'm going against Vegas a bit since they have an implied run total of just 3.5, but they're pretending that Julio Teheran is someone that we should be worried about. I am not. The fact that this is a West Coast game helps too; the late lineup cards from the West Coast games drives ownership levels down. DraftKings pricing algorithm helps us here too, because they've made the Giants bats extremely cost effective today. Buster Posey was rested on Saturday, so we can feel safe in knowing that he's playing today.
Player Rankings
Catcher
1. Buster Posey – San Francisco Giants ($4,200)
2. Stephen Vogt – Oakland Athletics ($4,000)
3. Evan Gattis – Houston Astros ($4,300)
4. Nick Hundley – Colorado Rockies ($3,600)
First Base
1. Brandon Belt – San Francisco Giants ($3,800)
2. Prince Fielder – Texas Rangers ($5,200)
3. Paul Goldschmidt – Arizona Diamondbacks ($5,500)
4. Adrian Gonzalez – Los Angeles Dodgers ($4,000)
Second Base
1. Jose Altuve – Houston Astros ($4,400)
2. Dee Gordon – Miami Marlins ($4,400)
3. Joe Panik – San Francisco Giants ($3,500)
4. Neil Walker – Pittsburgh Pirates ($3,500)
Third Base
1. Evan Longoria – Tampa Bay Rays ($4,200)
2. Nolan Arenado – Colorado Rockies ($4,500)
3. Miguel Cabrera – Detroit Tigers ($4,600)
4. Will Middlebrooks – San Diego Padres ($3,300)
Shortstop
1. Brandon Crawford – San Francisco Giants ($3,800)
2. Hanley Ramirez – Boston Red Sox ($5,100)
3. Jung Ho Kang – Pittsburgh Pirates ($3,600)
4. Jhonny Peralta – St. Louis Cardinals ($4,200)
Outfield
1. Bryce Harper – Washington Nationals ($5,400) *DTD after getting hit in the back by a pitch on Friday
2. Giancarlo Stanton – Miami Marlins ($4,500)
3. George Springer – Houston Astros ($4,700)
4. Josh Reddick – Oakland Athletics ($4,300)
5. Billy Burns – Oakland Athletics ($3,200)
6. David Peralta – Arizona Diamondbacks ($4,200)
7. Justin Upton – San Diego Padres ($4,600)
8. Hunter Pence – San Francisco Giants ($4,100)
Starting Pitcher
1. Madison Bumgarner – San Francisco Giants ($10,300)
2. Drew Hutchison – Toronto Blue Jays ($7,500)
3. Danny Salazar – Cleveland Indians ($8,500)
4. David Price – Detroit Tigers ($10,800)
5. Jake Odorizzi – Tampa Bay Rays ($7,400)
6. Jesse Chavez – Oakland Athletics ($6,500)
*Rankings are price sensitive