Daily Fantasy Hockey Strategy: April 4th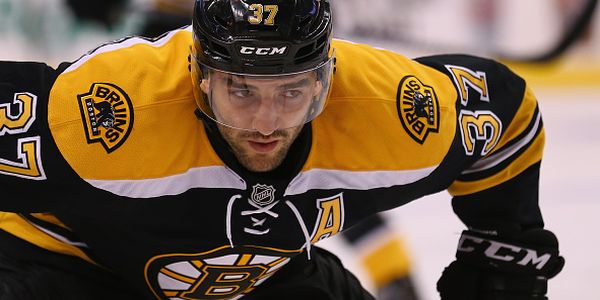 Below I've got a discussion of the best matchups and potential stacks of the day followed by player rankings for tonight's DraftKings contests starting at 7:00 P.M. EST. At the bottom of the post I've embedded my research chart for the day. Here is just a snippet of the chart I'll use to explain what you're looking at.

First the colors. Purple/blue is amazeballs, green is great, yellow is good, orange is bad, red is awful and deep red is no effing way.
The first column that isn't self-explanatory is the fifth one, the one that is titled 'z' to the right of salary. That is how far above or below average the player's salary is compared to all other players in action today. 'Pts/Gm' is a projection derived from my own Marcel-like projection system. The 'z' next to the projection is how far above or below average the projection is compared to all other players in action today. And then 'zDIFF' is the projection z-score minus the player's salary z-score.
Make sure to check Twitter for any injury news, and check LeftWingLock for starting goalies and line combos.
Teams to Target
Buffalo is playing today. On the road. In the second game of a back-to-back. Against one of the league's better offenses, the Islanders. I have no objection to you rostering virtually any Islander today. I prefer John Tavares ($8,800, C) and Ryan Strome ($4,400, C). I also like the whole second line of Frans Nielsen ($4,500, C), Josh Bailey ($3,600, W) and Kyle Okposo ($5,700, W) or any combination of those three. On the blue line, Nick Leddy ($4,200, D) is your guy.
After the Isles, the next best matchups of the day probably belong to San Jose in Arizona and Calgary in Edmonton. But my second favorite play of the day is Boston hosting Toronto. The matchup might not be quite as good, but it's still really good, and the Bruins are at home. The value on the second line centered by Ryan Spooner ($5,300, C) looks awful, so I'd lean toward the first and third lines. The top line pairing of Patrice Bergeron ($5,600, C) and Brad Marchand ($4,100, W) is preferred, but the third line of David Krejci ($4,100, C), Loui Eriksson ($4,900, W) and Carl Soderberg ($4,700, C) is also in play. On the blue line, both Torey Krug ($4,800, D) and Zdeno Chara ($4,100, D) are good options with Krug being preferable.
As for San Jose and Calgary, I can get behind their top lines. I can't get behind San Jose's second line centered by Logan Couture ($8,600, C) because they've been running hot and their prices are getting out of hand. And I can't really get behind Calgary's second line centered by Mikael Backlund ($4,100, C) because they're just not quite productive enough. I am on board with the pairing of Joe Thornton ($4,200, C) and Joe Pavelski ($8,100, C) as well as Sean Monahan ($5,300, C) and Johnny Gaudreau ($5,000, W). On the blue line for the Flames, Dennis Wideman ($5,300, D) is an excellent play.
Outside of those top plays, there are several other options worth considering. I took a look at the Senators-Capitals game, but ultimately both teams are good possession teams with good goaltending, so I'm going to stay away from that game. Dallas' elite offense is always a consideration, but they're playing for the second night in a row against a good defensive team in Nashville, so they're out. I also considered Edmonton hosting Calgary but didn't see enough value for a below average offense.
That left me with two home teams, Nashville hosting Dallas and Los Angeles hosting Colorado.
Despite being a good possession team, the Stars hemorrhage goals and gave up seven at home to St. Louis just last night. The Stars were effectively eliminated from the playoffs long ago, but I can tell you that they still thought they had a chance up until last night. I don't imagine the effort level will be high from the Stars tonight. So I'm good with both of Nashville's top lines with a preference for the first line of Mike Ribeiro ($4,400, C), James Neal ($5,400, W), who should be returning to the lineup tonight, and Filip Forsberg ($5,200, W). For a mini-stack I prefer the wingers. I'm also good with second line of Mike Fisher ($5,300, C), Craig Smith ($4,600, C) and Colin Wilson ($3,700, C) with Fisher/Smith being the preferred mini-stack.
As for the Kings, their value isn't great after their eight goal explosion against the Oilers on Thursday (thanks for the money, Kings). But their matchup hosting Colorado, who played last night, is too good to ignore. I slightly prefer Jeff Carter ($6,500, C) and Tyler Toffoli ($4,800, W) to Anze Kopitar ($5,600, C) and Marian Gaborik ($5,400, W), but both pairs are options.
Player Rankings
Mini-Stacks
Defense
Goalies
Goalies with an asterisk next to their name are not expected to start tonight but haven't been ruled out, so don't count on them playing. Any players in bold have been confirmed as the starter for the day. And players with a line through their name will not be starting tonight. Make sure you always check LeftWingLock for starting goalie updates in case I am unable to update the list throughout the day.
Research Chart
You can download the research chart from this Google Sheet page here.