2016 Fantasy Football — Sleeper Focus: Travis Benjamin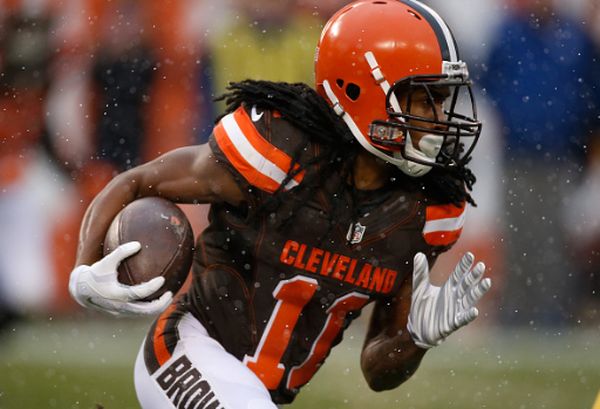 There's a new wideout in town and I expect Travis Benjamin to make a massive splash in southern California this season. I expect him to immediately become one of Philip Rivers' favorite targets. He's a far better WR2 than anybody the Chargers had last season or have had in a long time.
Benjamin is yet another former Miami Hurricane star that went overlooked by NFL scouts and has made them pay. After falling to the fifth round in the NFL Draft, he emerged as a star in Cleveland of all places. A place where becoming a star receiver is no easy task.
Last season Benjamin finally got a chance to be the playmaker everyone that watched him in college knew he could be. He did not disappoint. With a cavalcade of bungling yokels throwing him the ball he still managed to catch 68 passes for 966 yards and five touchdowns. He's also an outstanding punt returner and added another TD on special teams.
Now he actually has a legitimate NFL quarterback throwing him the ball. When you take away Super Bowl rings, Rivers has been every bit as good as his QB draft mates Ben Roethlisberger and Eli Manning. He's an MVP caliber player and Benjamin will profit enormously from playing with him, as will Rivers from playing with Benjamin.
Benjamin can be a high-end wide receiver in the NFL. He is more than just a flash in the pan, one-year wonder or complementary receiver. Rivers has proven he is more than capable of spreading the ball around and making many pass-catchers relevant throughout a game or season. With Antonio Gates being 36 years old this upcoming season, he is clearly slowing down and there have already been talks of decreasing his snaps significantly. This will leave Benjamin and Keenan Allen as the primary targets.
Benjamin and Allen complement each other perfectly. Allen is big bodied and can go up and get it, while Benjamin is a blur on the field and can take the top off a defense. Rivers is not shy about throwing the deep ball either. Look for him to explode this season much like his University of Miami teammate Allen Hurns did last season opposite Allen Robinson with the Jacksonville Jaguars.
I expect Benjamin to go from a guy that pretty avid football fans know, to a household name in 2016. I fully expect him to catch more than 75 passes, 1000 yards and eight TDs.
Currently you can steal him in drafts. According to his ADP he's being drafted as the 49th wide receiver off the board. You won't find better value than that. I would draft him in the top 30 and wouldn't be surprised if he finishes even higher than that. Benjamin is my top sleeper WR in 2016.