2015 Fantasy Baseball: May Second Base Tiers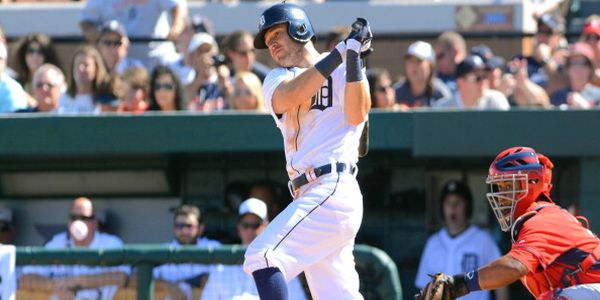 Tier 1 – Studs
In May Kipnis his hitting .465/.545/.733 with three homers, three steals and 10 walks to 10 strikeouts. He dealt with injuries throughout most of 2014 so it looks like he's finally healthy. As long as he stays healthy he'll be a source of elite power and speed with a high on-base percentage.
Gordon still leads the league in hits, steals and average, but since May 11 he's hitting only .241/.281/.278 but he still has five steals. His BABIP in that time is .289, but on the season it's still well over .400. You'll just have to live with that with someone as light-hitting as Gordon is. He'll be able to beat some grounders out, but when they're not falling he won't help you much of anywhere except steals. As long as he's still stealing bases he belongs in this top tier, I believe.
Tier 2 – Combo Meal Deluxe
Wong ranks in the top eight at second base in runs, RBI, home runs, average and OBP, and there's no reason to think he can't keep it up. He's improved his walk rate from 4 percent to 7 percent, while bringing his strikeout rate down a bit from 2013-'14. His 2014 postseason power spike has carried over as he's improved his isolated power from .139 in '14 to .152 this season. His .346 BABIP might make you think he's due to regress in average, but he had a .334 minor-league BABIP so nothing to worry about there.
Tier 3 – Oldies but Goodies
If Kinsler was hitting for any type of power he'd be in the second tier, but as he is he's not terrible. He's on pace for over 20 steals and a ton of runs – he ranks third in runs and sixth in RBI at the position – and even though his average is BABIP-fueled his 10 percent walk rate is encouraging, he's making contact at the second-highest rate of his career.
Tier 4 – A Couple Underperformers
It's hard to see Cano struggle like he has – .253/.297/.341 with one home run – but there's a clear reason for it: contact. He's making less of it than ever before. Take a look at this link to see it in chart form, but here's the gist: His overall contact rate, outside-zone contact rate and zone contact rate are all down five percentage points from his career norms. His swinging strike rate of 9.1 percent is almost 2.5 percentage points higher than it usually is, too. Batted ball velocity data tells us Cano has been pretty unlucky with hard-hit balls – and his BABIP is 20 points less than his career average – but even that doesn't make up for his lack of impact this year. I wouldn't sell low on Cano, but there's not much else you can do besides bench him and wait for him to pick it up.
I'm a fan of Walker, and after looking at his numbers I think he's a buy-low candidate. His walk and strikeout rates are a little worse than usual, but his contact and swinging strike rates, along with his batted-ball profile, is extremely similar to last year when he hit 23 home runs. He should start hitting soon.
Valbuena leads second base-eligible players with 10 home runs, two more than second place (Dozier). He's also third-base eligible and only owned in 36 percent of ESPN leagues. Yeah, his average and OBP are bad, but his power (he's also fourth in runs) make him worthwhile.
Tier 5 – Some Upside Mixed With "Bleh"
DeShields is in an interesting spot as he's really played well in 29 games – .271/.400/.371 and 11-for-12 in steals – but Josh Hamilton is due to begin his second stint with the Rangers on Monday. According to Rangers' beat writer Evan Grant the most likely scenario is DeShields will join in a platoon in center field with Leonys Martin and he'll face mostly lefties. In that same article Texas manager Jeff Banister said DeShields has earned a starting spot, so he has impressed the people in charge and that could pay off for him later. His speed gives you a reason to roster him even if he does lose a few starts, but when he plays he's done well – and he's moved up in the order lately, hitting in the top two spots in six of his last seven games.
Phillips isn't hitting for power at all – his .062 isolated power is tied for the 13th worst mark in the Majors. He only has five extra-base hits, but thanks to a .355 BABIP, which is over 60 points higher than his career mark, he has a .317 average and .357 OBP. Very little has changed in his batted ball and plate discipline profiles, so I wouldn't expect much help from him the rest of the season.