2014 Fantasy Baseball Team Previews: Washington Nationals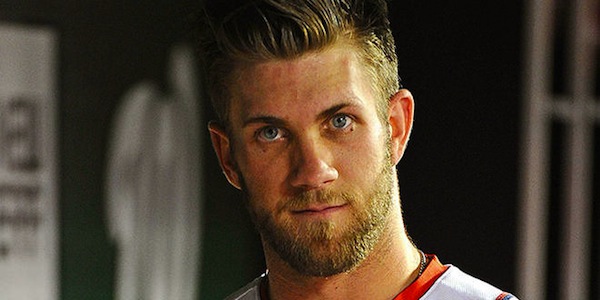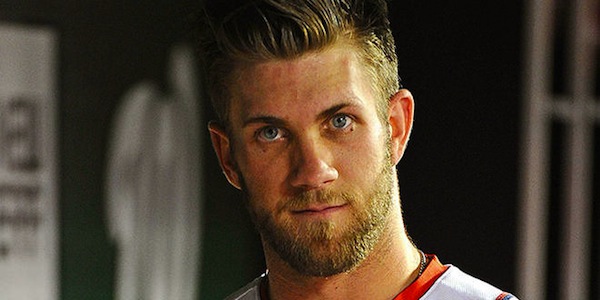 Note: This article is simply a preview of content that was originally published in TheFantasyFix.com's 2014 Fantasy Baseball Draft Guide. Average draft position and other data have not been updated since. This preview does not contain all the content from the original piece. You can find the draft guide here.
OFFSEASON OVERVIEW
The Washington Nationals were picked by everyone under the sun to win the NL East last year — but after stumbling through the first half, they weren't able to catch up to the Braves. They finished the season strong going 34-20 over the last two months. Following key transactions this offseason, they should be a serious contender to win the division and go deep in the playoffs this year.

TOP DRAFT PICKS (STUDS)
Bryce Harper is on the ascent in terms of his numbers and rank on draft boards. He will go in the first or early second round of your fantasy draft. The question is, do you believe he is ready to last a full season on the diamond? Last year in 110 less at bats than his rookie season, Harper duplicated his power and run production, while increasing his walks and OPS. If he keeps improving his home run per at bat ratio and plate discipline we may see him hit 30 home runs with an OPS above .900 this season. He is too talented to worry about injury, if he falls to you, grab him. Ian Desmond has developed into a top 5 fantasy shortstop. He is entering the prime of his career and has established a standard of consistency for himself. You know what you are getting from this guy. His final numbers will mirror Hanley Ramirez' except you can get Desmond in the fourth round instead of reaching for Hanley in the second. You can lock him in to hit 20 home runs, with 20 steals at a .280 clip.
Stephen Strasburg should be primed to finally cross the "standard" 200 innings mark for the first time this season. And if his strikeout rate sustains, he should record over 200 of those as well. He is a legitimate fantasy ace and if he can figure out how to go deeper in his starts (averaged only 6 innings per start last season) he can become one of the top 5 fantasy pitchers. If you are a believer in drafting pitchers early, you can't go wrong with Strasburg, who at the age of 25 is still trending upward.
HIGH UPSIDE (SLEEPERS)
The Nationals sleeper pick this year is none other than catcher Wilson Ramos. The time he spent on the DL last season has bumped him towards the back end of standard league fantasy starting catchers, but this guy can hit. He hit 16 home runs in 78 games last year and slugged .470. If he can keep off the disabled list and give you 135-140 games, imagine the power potential for this late round pick. Keep an eye out especially if you don't bite on the "star" catchers early in your draft.
HIGH DOWNSIDE (BUSTS)
Jayson Werth is entering his age 35 season, and although he had a resurgent 2013, fantasy owners should expect something more along the lines of the 2011 version of him. Werth had an exceptional batting average on balls in play (BABIP) of .358 last season, and it is unlikely he reaches that level again this year. It's true, he did have a career best line drive rate of 32%, but at age 35 how can we expect a player who has only averaged 105 games over the last two seasons to reach that level again and do it for a full season? The simple answer is we can't. He will be ranked too high based on his extremely huge second half last season.
CLOSER SITUATION
Rafael Soriano will be the Nationals' closer going into spring training… but I urge caution for the long haul here. Soriano did save 43 games (fifth best in the majors), but blew six in the process. His strikeout rate plummeted from 9.2 to 6.9, and at age 34 that will not likely trend upward. Tyler Clippard saved 32 games for the Nationals in 2012 before they signed Soriano and he could very well take the job back if Soriano has a terrible spring training or start to the season. Clippard had a much better season than Soriano, with a WHIP of .859 and a strikeout rate of 9.3 per 9 innings. Drafting Soriano may end up working out, but it could also wind up being a wasted pick if he loses the closer role. The odds are that once he loses it, he won't get it back with the Nationals knowing he is a free agent after this season.
IMPACT MINOR LEAGUERS
The Nationals top prospect is right handed starting pitcher Lucas Giolito, but at just 19 years old he is not close to major league ready. Frankly the Nationals are so loaded right now they truly don't have room for prospects to make a major impact in 2014 barring some unforeseen major injury. Their rotation is stacked, their bullpen is strong, and their lineup is set. Some of their young arms may make an appearance late in the year for some major league experience and September bullpen support, but that's about it.
SURPRISING STAT
Stephen Strasburg, Doug Fister, Jordan Zimmermann, and Gio Gonzalez have all made at least 26 starts in each of the last two seasons. In a day and age where pitching health is always a major quest and question mark, this is outstanding.
Written by John Hoey exclusively for TheFantasyFix.com's 2014 Fantasy Baseball Draft Guide.