2017 Fantasy Baseball: 3 to Add, 3 to Keep, 3 to Drop– Third Basemen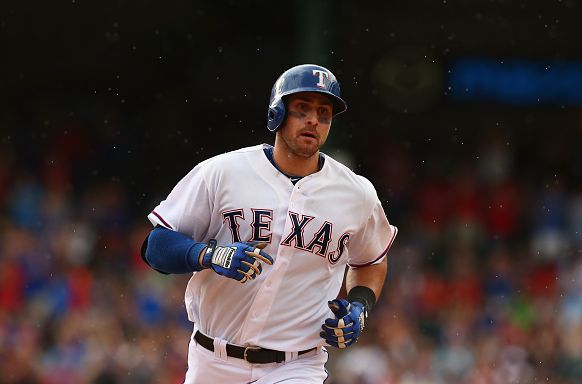 The new disabled list rules are wreaking havoc on fantasy teams. It's one of those unintended consequences of what is likely a positive overall. Teams are less likely to allow an injured player to fester on the bench until he is healthy. Instead you get a healthy body so you have a full complement of players on your roster. Of course, for you it means you have to suffer with more of your players on the disabled list.
A part of that fun is deciding which of your players to disable and which ones to drop. Lucky that we have a weekly feature like this to go through the positions. Lucky for me that the disabled list gets so populated that I can return to this position later on in the season and probably have a whole new list of players to go on.
3 to Add
Joey Gallo— Texas Rangers
What is going on?
Understand the implications here. When you add a player their average starts at zero. The odds are good that he will not hit .184 all season. So, the .184 that came before today is gone and you don't suffer for it. Of course, the 13 home runs and 29 runs and RBI are also in the rearview mirror. Here is betting the power continues and the average improves enough to be passable from here on out.
Barriers to Launch
Contact has been the huge concern. In six category leagues he also brings 21 walks to the table, but in five category leagues it might be tough to swallow a .220 type of batting average.
Josh Harrison— Pittsburgh Pirates
What is going on?
I'm looking right at my waiver wire for one of my leagues and his name came up. Either my league is way off base or he is available in a number of leagues out there. Power is a new feature this year as he already has six home runs to go along with four stolen bases.
Barriers to Launch
The power could be a mirage and like we said with Gallo, you only get what he produces from here on forward.
Trevor Plouffe— Oakland Athletics
What is going on?
Betting on the waiver wire is always part current results and part track record. Plouffe is a bet based on both. He has six home runs now, but much of this bet is based on past results. He has been a 20 HR type of player before and it's a decent bet that he can get there again.
Barriers to Launch
There are a number of other 1B/3B options in Oakland, so Plouffe may never get the plate appearances necessary to be a fantasy regular.
3 to Keep
Josh Donaldson— Toronto Blue Jays
What is going on?
Welcome to exhibit A of the disabled list phenemonom. He has been out a little over a month and could be forgotten. Reports are that he will be coming back this weekend. The numbers didn't look great through two weeks, but it was only two weeks. Should he come back this weekend he will have plenty of season left to put up the usual numbers.
Drop If…
He gets hurt again and he has to miss most of the season.
Todd Frazier— Chicago White Sox
What is going on?
The White Sox are reportedly looking to trade more veterans this summer. Frazier is off to a terrible start this season (.192, 4 HR, 17 RBI) but much of that might be due to a let down over the state of the club. If he is moved to a contender (particularly the Red Sox) then you could see a huge spike in his performance. The walk rate (11.7%) is the highest of his career to date.
Drop if….
He continues to hit below the Mendoza line throughout the next month.
Alex Bregman— Houston Astros
What is going on?
Young players always come with a considerable amount of hype and that is doubly true when you see production in a limited number of plate appearances. He hit eight home runs in 217 plate appearances in 2016, so naturally the fantasy world thought they had a .280/20/80/80 third baseman on their hands for the next decade. He may still be that guy, but he isn't him right now.
Drop if….
You don't see any added production by the all-star break.
3 to Drop
Nick Castellanos— Detroit Tigers
What is going on?
I got asked this question this week. Should I drop Castellanos? After careful consideration the answer is yes. In four full major league seasons, his strikeout rate has never dropped below 24.2 percent and is up to 27 percent this season. So, the .226 average isn't likely to improve much.
Keep if…
He gets on a sudden hot streak.
Yangervis Solarte— San Diego Padres
What is going on?
He was off to such a promising start. A few weeks later and he's hitting .226 with just three home runs. What in the heck happened? Solarte has always been marginal anyway, but a power outage has completely zapped his value. A lack of speed means he essentially is only valuable when he has a high batting average.
Keep if…
His power comes back.
Maikel Franco— Philadelphia Phillies
What is going on?
Is there such a thing as a junior slump? Franco was supposed to take a step forward to become a legitimate star. Instead, he's hitting .221 and is stuck in the starting block. Granted, he does have a .220 BABIP that is holding him down, but even then his power is also sliding off. Unlike the other two you can probably get something for him through trade.
Keep if….
He has a power surge.