2018 Fantasy Baseball: Generation Next– Shortstops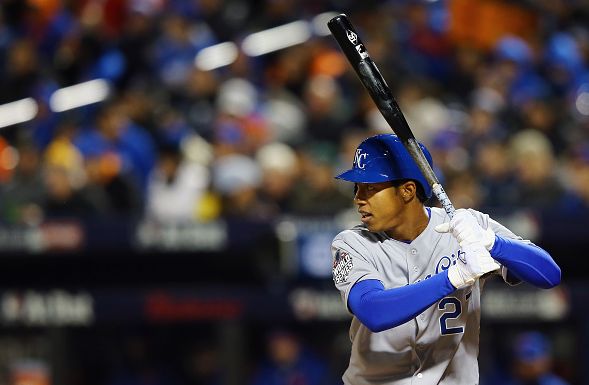 We continue our Generation Next into 2018. Each position has its own strengths and weaknesses, but we want to acknowledge the players that are likely to make an impact at the position in 2018. Some positions have guys that have already established themselves at the big league level. There are a couple of players that have done so as shortstops, but most have not. Most of the players on our list have limited to no experience in the big leagues. We will focus on their minor league numbers. As always, the players chosen were chosen based on the likelihood of their impact next season and not necessarily on their long-term prospects.
Willy Adames— Tampa Bay Rays
AAA- .277/.360/.415, 10 HR, 74 Runs, 62 RBI, 11 SB
Adames was not well regarded when he was drafted, but he has been very good since coming to the Rays in a 2014 trade with the Tigers. He has been an all-star three years in a row and participated in the 2016 Futures Game. Scouts grade him 50 or better across the board, but he has no superior grades in any single category. He will have to compete along with Christian Arroyo for playing time in the future. He will have to beat out Adeiny Hechavarria first. He may not start the season as the regular, but eventually should wind up as the regular provided he continues to produce.
J.P. Crawford— Philadelphia Phillies
AAA- .243/.351/.405, 15 HR, 75 Runs, 63 RBI, 5 SB
ML- .214/.356/.300, 0 HR, 6 Runs, 6 RBI, 1 SB
The Freddy Galvis trade opens the door for Crawford. The scouts grade Crawford out at a 55 hit grade, but it is hard to see here based on the numbers. What Crawford has is a strong plate discipline tool, but scouts don't measure that. Five category leagues ignore it as well. He is coming in with a stronger fielding reputation than Galvis had. The Phillies are not expected to compete yet, so he should have longer rope than a playoff contender would give him. The power may not come immediately at the big league level, so Crawford might be better saved for a waiver claim.
Raul Mondesi Jr.— Kansas City Royals
AAA- .305/.340/.539, 13 HR, 52 Runs, 52 RBI, 21 SB
ML- .181/.226/.271, 3 HR, 20 Runs, 16 RBI, 14 SB
How much do the Royals want to gamble? They can probably re-sign Alcides Escobar at this point and get a certain baseline of performance. Sure, it's pretty close to replacement level, but familiarity is worth something. Mondesi could end up being better if given consistent at bats or he could continue to do what he has done the last two seasons in limited exposure. The upside brings some considerable steals and decent power. The downside is bunking with Mario Mendoza.
Brendan Rogers— Colorado Rockies
A+ and AA- .336/.373/.567, 18 HR, 64 Runs, 64 RBI, 2 SB
Rogers has Trevor Story and D.J. LeMahieu blocking, but something tells me if he keeps putting up numbers like this they will find some way to get him into the lineup. LeMahieu is nearing free agency so he may end up being the odd man out. Nothing is likely to happen until the all-star break, but he could be one of the top waiver claims of 2018. Plate discipline has been an issue early in his career, but at 20 he is still young enough to develop.
Gleyber Torres— New York Yankees
AA and AAA- .287/.383/.480, 7 HR, 31 Runs, 34 RBI, 7 SB
Torres had Tommy John surgery in June. It's a rare surgery for a position player. Pitchers usually take 12-15 months to recover, but the recovery time could be less for him. The debate in New York is whether to include him in a package for Gerrit Cole and others or to hang on to him. They could easily move Gregorius over to second base or put Torres at second if they keep him. They could also add a Josh Harrison and Cole now. Instant gratification usually wins in New York, but the development of Aaron Judge last year could spur on a desire for patience.