2019 Fantasy Baseball Rest of Season Rankings: Pitchers on the Rise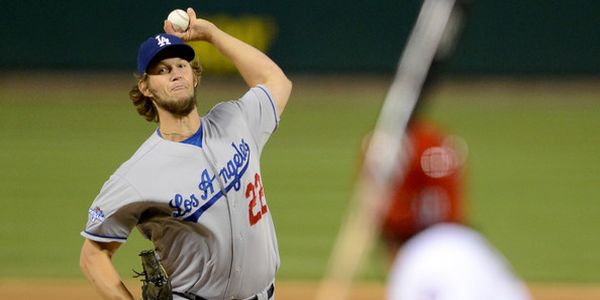 Continuing on from justifying and reasoning my Rest of Season rankings, we're going to look at the pitchers who have risen most since preseason. Although I do break the rule once here, I've not included relief pitchers as it's pretty obvious why they go up; saves opportunities. But starters aren't normally as fluid to move other than based on performance so let's dive into this.
Clayton Kershaw; Preseason 69 – RoS 46

Possibly the most divisive of all starting pitchers in preseason rankings, I'm not afraid to admit I sat on the fence with Kershaw to the point I'm still pulling splinters out my rear. The fears were justified; he was hurt and showing signs of decline. The one issue with this is decline for the best pitcher in baseball merely means he's a top-20 starter rather than the no.1. Comparing his numbers this year to last, the only blot on 2019 is the homers giving him an ERA or 3.31. However, his HR/FB% of 18.5% is noticeably higher than last year so if this drops back down to last years number (12.7%), then an ERA of 3.00 and another 100 strikeouts on a team looking to win 90+ games this year should see him knocking on the door of being a top-10 SP the rest of the season.
Josh Hader; Preseason 157 – RoS 84
The rule-breaker who I was markedly down on industry-wise. That was simply because I didn't believe Hader would be used as a closer, especially when Jeremy Jeffress would be back. I felt the Brewers would utilise him as the bullpen ace like last year, however Hader is the closer having secure 10 of the Brewers' 13 saves this season. Jeffress is yet to secure a save. Much has been made of his early season homers allowed, but he's still got an ERA of 2.95 (which is actually inflated if you look at his FIP and xFIP). Coupled with his insane 20.13 K/9 rate, Hader could end the season as the best reliever in fantasy and will likely trend that way more and more.
Charlie Morton; Preseason 119 – RoS 95
I was guilty of undervaluing what Morton achieved last year and fell victim somewhat to wondering if he can carry his success over from Houston to Tampa Bay. But the early suggestions are that he can as his ERA sits at 2.64 and he's struck out 56 batters in just 44.1 innings. His .307 BABIP also suggests Morton could be a tad unlucky so far but his walk rate of 4.26 BB/9 will need to come down a bit if he's going to reach the top tier of starting pitchers.
Caleb Smith; Preseason 258 – RoS 135
My biggest riser is becoming my biggest baseball man crush. Despite playing for the putrid Marlins, Smith has compiled a 3-0 record in seven starts (all of which qualify as quality starts) which when you consider his ERA is 2.11, actually shows how bad the Marlins offense has been. His FIP and xFIP both sit under 3.00 so he's not experiencing a ton of good fortune and shouldn't experience a meltdown anytime soon. Playing for the Marlins is the only thing holding him back from a bigger jump and in leagues counting quality starts, Smith would be even higher.
Matt Strahm; Preseason 221 – RoS 152
The first of my Padres' risers, Strahm has been more of the solid than spectacular starter, putting together a 1-2 record over seven starts with a 3.00 ERA and 34 strikeouts in 39 innings. He's only walked six batters and his BABIP of .295 suggests fewer hits against him going forward. As the season goes on, the Padres will need to be creative in limiting their starts innings (more on that shortly) but I think Strahm has the longer leash in that regard this year so don't expect him to be limited much any time soon.
Chris Paddack; Preseason 231 – RoS 168
It may come as a surprise I still have Paddack below Strahm in my rankings, which is purely a reaction to the likely innings limit which will come into play. However the Padres do it (phantom IL stint, demotion to rest him or a move to the bullpen), Paddack was muted as having an innings limit of around 120-140 this year. Given he's already pitched 40+ innings, best case scenario is another 100. Of course, the way he's pitched so far (3-1 record, 1.55 ERA and 10.18 K/9 rate), means he's still likely to be a stud during those 80-100 innings. If you manage your rotation well in the later weeks of the season (depending on your league format) Paddack will put fantasy owners in with a great chance of winning titles. The option of moving Paddack into the 'pen (although least likely) would be the least preferable for fantasy as although he could still contribute on your team, that could see him make only 10 more starts if they stick rigidly to that innings limit.
Trevor Richards; Preseason 246 – RoS 170
Moving up a pitcher with an 0-5 record and a 4.46 ERA might seem odd but in looking at his performances so far, there is reason for optimism. Richards has started eight times, four of them have been quality starts, one was shortened to 4.1 innings despite not giving up a run, only throwing 90 pitches and leaving with one man on who reached on an error. The other three outings saw Richards give up 4 or 5 runs in five or fewer innings. But these three starts were against the Phillies and Cubs (twice). Richards may be more match up dependent, but he strikes out enough to be relevant still and could be a solid buy-low candidate.
Matt Boyd; Preseason 264 – RoS 177
This is the Matt Boyd I was quietly hoping for the previous two years. He's won four of his eight starts, has seven consecutive quality starts, struck out 63 batters in 50.1 innings and has a 2.86 ERA. His schedule has been a little light so far but did stymy the Yankees prior to their injury plague and has gone six or more innings in every start since Opening Day. There may be an issue later in the season if the Tigers trade Boyd and he ends up in a hitter friendly ballpark but that's something to fret about later in the season. If he hadn't burned me so much before, I may have moved up Boyd more than I have and if he can continue his success shown so far, he should crack the top 25 starting pitchers soon.
Domingo German; Preseason Not Ranked – RoS 206
Possibly the biggest surprise of the season has been the Yankees hurler German, who only made the 25-man roster due to Luis Severino's injury. But German has since become the Yankees' best starter, posting a 2.70 ERA and getting the win in seven of his eight appearances so far (one relief appearance). German has struck our 44 batters in 43.1 innings which is actually a bit down on his K/9 rate from last year (albeit only 85.2 innings in 2018). I'd be surprised if German maintains an ERA below 3.00 but his FIP (3.26) suggests it won't go above that mark by much. Severino is due back after the All-Star break and with Paxton, Tanaka, Happ and Sabathia in the rotation, German may not see the season through as a starter with the Yankees. The way he's started the year and the number of injuries the Yankees have endured means that's not a likely proposition right now though and German is another one who could end up rising further during the season.
Mike Soroka; Preseason 306 – RoS 248
I didn't imagine Soroka would be up pitching for the Braves this early, given he started the season injured and the probability the Braves will tread carefully with their young hurler. Soroka did get the call up after two Triple-A starts and has started five times for the Braves with a 3-1 record and 1.21 ERA. Of course, that ERA will rise but even with a limited number of innings so far, his 2.65 FIP suggests his success has not been solely a product of good fortune. Soroka's 9.40 K/9 rate is more in line with his minor league record and his 59% groundball rate will help him prevent homers (of which he hasn't given one up yet). The Braves are likely to proceed with kid gloves so it's difficult to really project how many starts or innings Soroka will get the rest of the season, but for now he's worth owning in all formats until such time he's not starting for the Braves any more.