2015 Fantasy Baseball: Week 5 Injury Report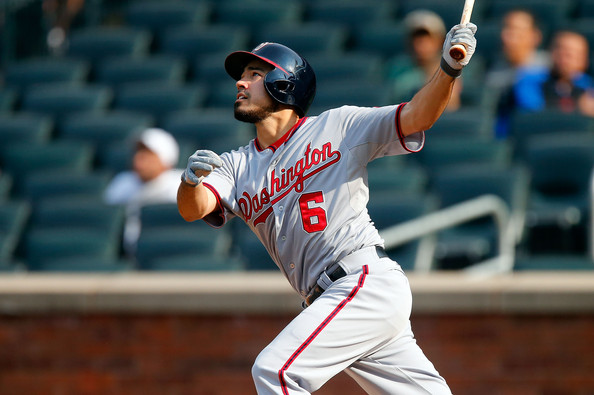 No one likes injuries, but they are a part of the sports world. And the same goes for fantasy sports. Injuries play a big part in your fantasy team's success (or failures) and can often be the sole reason you win or lose a league or head-to-head matchup.
You may already know me from the Twittersphere or my rants and writings across the internet, and I now bring my talents (that's what she said) to The Fantasy Fix. Though I am not a doctor, I do have a professional background in sports training and kinesiology, so I can offer a little more info than most when it comes to injuries. The "Fantasy Baseball Injury Report" will be one of my staple columns here at The Fix, and my goal will be to keep you informed of all the key injuries — as well as recoveries — across Major League Baseball.
Let's dip in…
Austin Jackson, Mariners

The M's center fielder sprained his ankle on Sunday after he slipped while stepping on first base, and was subsequently placed on the 15-day DL Monday afternoon. Jackson himself seemed overly optimistic about the possibility of avoiding the DL in the first place, so he may just need the minimum stint, but given the position he plays, there's no guarantee he's back in two weeks.
In his stead, there are a few replacement options to choose from in fantasy leagues.
Seth Smith would be the first player I'd target on the waiver wire. Over his last seven starts, the righty killer has hit .346 with four runs scored, two RBI, a homer, two doubles and a triple. He's an automatic "sit" when facing a lefty, but that's not something owners really need to worry about, as manager Lloyd McClendon will make that decision for you. The 32-year-old has just three at bats vs. southpaws this season and only 11 percent of his at bats last year came against lefties.
If Smith has already been snatched up, Justin Ruggiano is a another player worth adding in deeper leagues. Ruggiano is on the unfavorable side of Seattle's right-handed platoon (along with Rickie Weeks), but when he's in the lineup, he can produce a nice blend of power and speed. While with the Marlins from 2012-2013, the six-year veteran totaled 31 HR and 29 SB.
As for Jackson, his putrid .242/.294/.326 line and nearly non-existent run production already made him a difficult player to own, so he's now safe to drop in nearly all non-AL-only formats.
Adam Ottavino, Rockies
According to MLBTradeRumors.com, the Rockies' closer has a partially torn UCL and is expected to undergo season-ending Tommy John surgery.
This is terrible timing for Ottavino and his owners. After a couple very good seasons, the right-handed reliever had finally been given the reins in the ninth inning, but surgery (though he's seeking a likely futile second opinion) will keep him sidelined till at least late summer of 2016.
Ottavino was placed on the DL last Monday, so there's a good chance his replacement, John Axford, has been scooped up, but if he's still hanging around on your league's wire, make sure to add him immediately. If Axford is owned and you have an empty DL spot, adding LaTroy Hawkins is a nice speculative move. Axford would really need to screw up to relinquish his role, especially since Hawkins has his own injury (biceps) to deal with, but we've seen him implode before. And as long as manager Walt Weiss is in the picture, you never know when he'll inexplicably hitch his wagon to the ancient Hawkins once again.
A real dark horse for me here, is prized prospect Jon Gray. It would be in the Rockies' best interest to put him in the rotation when he finally arrives from Albuquerque, but many scouts believe he has the makeup of a potential closer. He'd have limited value as a starter pitching half his games in Denver, so this would only be an add I'd make if you were extremely desperate for saves and in the deepest of leagues.
Anthony Rendon, Nationals
Oft-picked in the first or second round of drafts, Rendon's absence from the Nats' lineup has been one of the most frustrating things fantasy owners have had to deal with this season. If your league drafted in late March, you knew he would be missing time — but that was for a sprained MCL in his left knee — this new injury is to his oblique, and that's one that can linger for a while.
Owners were primed to activate Rendon as soon as last week when it was announced he'd be playing a few rehab games and then come up to the big club, but he complained about pain in his side, which prompted the team to keep him out of all but one game since last Monday. And now, he's been pulled from his rehab at Double-A Harrisburg so he can fly back to D.C. to meet with a team doctor and get more clarity on the situation. Unfortunately, it's looking like the 24-year-old could be missing another large chunk of time.
In just his second season, Rendon hit .287 with 21 HR, 83 RBI, 17 SB and an NL-leading 111 runs scored. He finished fifth in the NL MVP voting. Those numbers are impossible to replace, and the in-house options in Washington aren't terribly appealing. Yunel Escobar has fared somewhat well with the bat so far, slashing .311/.361/.411, but isn't an ideal player to roster if you're looking for counting stats.
If you're scouring the wire for fill-ins, there are a few decent options.
Yangervis Solarte has been quietly productive for the Padres in 2015, hitting .304 with two home runs and 17 RBI. He also fills both the 2B and 3B sides of Rendon's eligibility as well. The A's' Brett Lawrie is also 2B/3B eligible and has been on tear of late, hitting .346 with a homer and nine RBI over his last seven games. Giants' teammates Brandon Crawford and Joe Panik are worth a look in deeper leagues, as are the Orioles' J.J. Hardy (who is set to return from the DL this weekend) and Rays' utility man Logan Forsythe.