Fantasy Baseball Final: August 5, 2016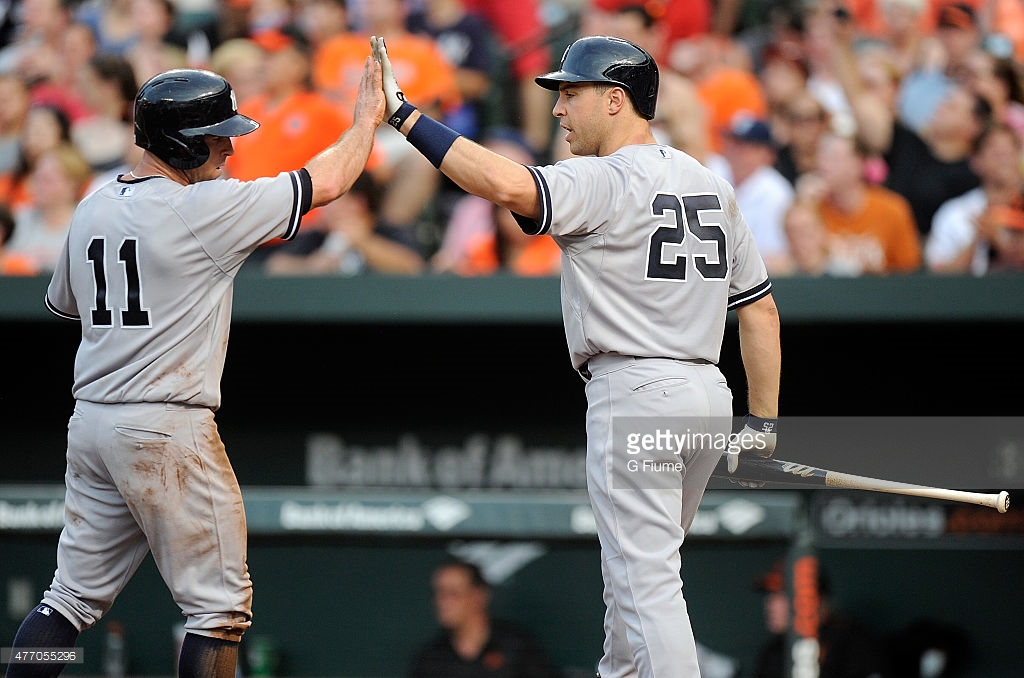 As noted yesterday, teams will begin making August trades probably in the next week to keep bolstering their rosters. The fantasy playoffs will begin in about a month as well. That gives you three or four weeks to bolster your rosters before the season winds down. Just like in real baseball, if you can find a way to squeak into the playoffs you can get hot and win your whole league.
The Yankees dealt many of their expensive pieces before the deadline, but the two biggest salary pieces will likely not be with the team next season. Mark Teixeira made that decision for them by announcing his retirement at the end of the season. The switch hitter stands with Lance Berkman as the best power hitting switch hitter of this century. Most younger fans will remember him as a player that always seemed to be injured, but early in his career he was one of the more productive first basemen in the game. The other is of course Alex Rodriguez and there have been rumblings that he could be released before the end of the season. He stands just a few home runs shy of 700 for his career.
If you read one thing…
The Rangers appear to be running away with the AL West, but they are playing the second place Astros in a crucial three game weekend series. The Astros won a must win game for them on Friday night behind a three hit shutout for Dallas Keuchel. It's been a disappointing season for the defending Cy Young award winner. He stands at 7-11 with a 4.56 ERA, but he has been fairly good the past couple of months and if that continues he could reach the .500 mark by the end of the season.
We kind of expected…
Sometimes it's tough to understand how Mike Trout can be the best player in baseball. He doesn't hit for the best average, have the best power, or contribute the most on the basepaths. He isn't the most gifted center fielder either. What he does is perform well in all of those categories and they were on display Friday night. He now has 20 home runs on the season to go along with 70 RBI. That's on pace to reach 30 home runs and 100+ RBI. It doesn't look great, but he fills out the stat sheet as they say.
We didn't expect…
One of the hallmarks of baseball is the fact that it sometimes takes a few seasons for a player to get it. Mike Zunino of the Mariners is that sort of player. He was a top three overall selection in the 2012 draft and almost immediately made it to the big leagues. It's very early in his fourth season, but he looks like he finally has become the player they drafted. With the dearth of good catchers, he might become an option long term.
Save Opportunities
Joaquin Benoit (1)
Seung Hwan Oh (9)
Francisco Rodriguez (31)
Retrospective
As mentioned earlier, Mark Teixeira is calling it a career. He hit his 400th career home run back and July and reportedly decided to call it a career then. Athletes rarely ever get to go out on their own terms and Tex was rapidly approaching the point where he wouldn't have either. He is one of five players in the game's history to hit 400 home runs as a switch hitter. Some will look at his career and wonder what could have been had he been healthy. It is often difficult to appreciate players for what they really are in the immediate moment. Clearly, the Yankees will look very different next year and I suppose it's for the best.