Fantasy Baseball Final: May 30, 2015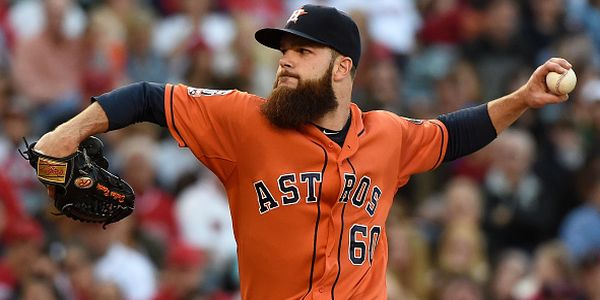 If You Only Read One Thing…
This seems to have been a theme in my life for the last few years of participating in fantasy baseball, football, and basketball. I draft a team that I think, on paper, is stout and is going to take me to the promise land where my closest friends and me are all in a league together that play for nothing but pride. I draft my team, and suddenly I become like Jesus was after he finished creating the earth on the 6th day, and I just sit and take a day to simply look at the creation that I have made. My reason for saying this in the baseball final for May 30th is this; I learned, on May 30th 2015, that sometimes, going with your gut and cutting ties with a player that you may have drafted in a high enough spot that you're not supposed to be dropping them in to the pool to be a free agent, but he is doing nothing but drag your team through the mud. My player for the 2015 season is Alexei Ramirez. I drafted him, and drafted him quite high all things considered, and he has done nothing but frustrate the crap out of me and make me look back at the draft recap and say, man, I could have had (fill in the blank). If you take one thing away from reading this article, the one thing that I can tell you and give you advice on, is that sometimes, your best move is one you don't think you should make. With that being said, be smart on who the plug is being pulled on.
Just As We Expected…

Dallas Keuchel was fantastic again on Saturday, going the distance against the White Sox in Houston's 3-0 win. Keuchel struck out 11 batters over his nine innings of work and only allowed four base-runners. The White Sox lost Jose Abreu in Friday's game with a finger injury (still no update on the severity of the injury), which helped Keuchel and his success, but he was spectacular nonetheless.
But We Didn't See This Coming…
Make that two nights in a row for Steven Souza Jr. He missed three games with an injured wrist and his status for the game on Friday was shaky at best. He returned to action on Friday, and hit his eights home run of the season. The wrist seems to be doing just fine, because he was able to launch his ninth home run of the season on Saturday at Baltimore. Wrist injuries can be a tricky thing, especially when it comes to the hitters ability to drive the ball out of the park. It seems in this case that maybe he benefitted from having three days off to not only heal his wrist, but perhaps clear his mind and get back to the hot start he had to being the season.
Save Chances…
Huston Street gave up an earned run in the ninth inning, but was still able to notch his 16th save of the season.
Glen Perkins received a rare night off for the Twins and Blaine Boyer filled in nicely pitching a clean ninth inning to record his first save of the season.
Andrew Miller, Mark Melancon, John Axford, Aroldis Chapman, Brad Boxberger, A.J. Ramos, Cody Allen and Randall Delgado also recorded saves on Saturday night.
Injury Report…
Adam Jones was scratched from the O's lineup Saturday with an ankle sprain and should be considered DTD.
Jose Abreu, as expected, missed the game Saturday with a finger injury.