Bargain Basement Shooting Guards: Daily Fantasy Basketball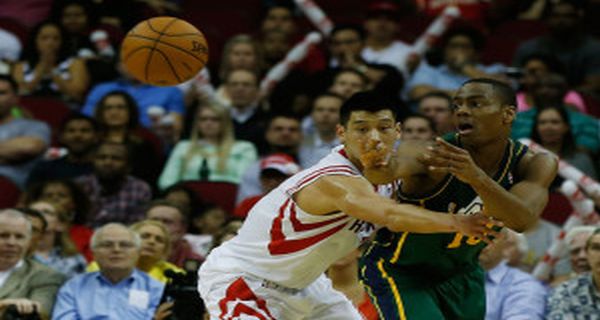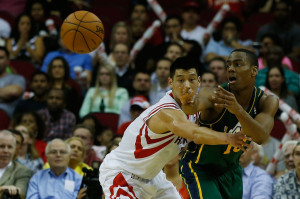 Alec Burks, SG Utah – DraftKings salary $3,000
During a 14-game stretch From February 1st to March 4th, prior to the return of Mo Williams from a finger injury, the Jazz were a highly competitive 7-7 team. Since his return to the starting lineup on March 6th, which resulted in a seven-minute time cut for Burks, the Jazz are 3-8 playing a less attractive brand of ball. Burks can handle either guard position at 6'6 and brings an element of dynamic athleticism that has long since been absent from the oft-injured Williams skill repository. Over the last two months, the University of Colorado product has averaged ten points, three rebounds and two assists in 23 minutes, connecting of 43% from three (0.8 makes). In eight minutes at Dallas on March 24th, he posted an 11/3/2 triple slash with a pair of three-point makes. Fighting for playoff spot or not, the "experienced hand" has failed to pay dividends in the W/L column for Utah. Burks needs more run. His high-ceiling is well worth the risk at minimum salary to fill out a roster. Admittedly, frequent foul trouble has been a limiting factor for the 21-year old.
Terrence Ross, SG Toronto – DraftKings salary $3,500
Aside from his own explosive physical gifts, the 22-year old rookie has three ingredients working in his favor for extended minutes: 1. Rudy Gay has back problems. Whether he gets fully shut down or not, the Raptors will be cautious. 2. Alan Anderson is a 30-year old black hole who's shooting 39% from the floor. 3. Landry Fields is a fringe NBA talent who's attempted 14 three-pointers all season. In his two spot starts this month (March 10th & 23rd) Ross has tallied 13.5 points, 5.5 rebounds and three treys per game. He's scored in double figures and made at least one three-pointer in five of his last eight. With Toronto currently sitting at 18 games below .500, Ross should be starting with or without Gay in the lineup. There is no doubt he needs to add bulk to his lengthy frame (6'7 sub-200 lb.), but he's looked confident offensively and provides a consistent distance threat on the wing. Also capable of contributing in steals/blocks, Ross is an extreme value option as long as Gay sits out and worth a speculative look when Gay returns. Monitor the SG/SF rotation.
Jordan Crawford, SG Boston – DraftKings salary $3,500
The Celtics have a crowded backcourt, but there are no locks for big minutes on any given night. More defensive-minded options Avery Bradley and Courtney Lee (returning from ankle injury) have received the lion's share of run at off-guard, with Jason Terry and Crawford anxiously waiting to fire when called upon. Losers of four straight, Boston could choose to ride the hot hand of JC. He spearheaded a furious late run at Memphis last time out, scoring 21 points, knocking down two three's and getting to the free throw stripe ten times in 27 minutes of action. He also collected five boards and three assists, both matching his high-watermark since joining the Celts on February 22nd. Renowned for his in-the-gym range, 43 of Crawford's 71 three-point makes have come from 25-29 feet, with the majority surely closer to the latter number. Crawford is averaging 9 points, 2.5 rebounds and 2 assists in 19 minutes during the month of March. Should he (ever) earn the trust of Doc Rivers, his scoring numbers could rise exponentially.
Keep tabs on these high risk/high reward options in DraftKings daily fantasy cash games, where you can enter their weekly $10,000 "Big Wednesday" tournament for $11. In addition, check out their newly unveiled "Bankshot" contest with $150,000 in guaranteed prizes. Entry fee is $200 with qualifier tournaments as low as $5 running through March 27th.
Follow on twitter @AdamGaneles