Daily Fantasy Basketball Strategy: December 1, 2015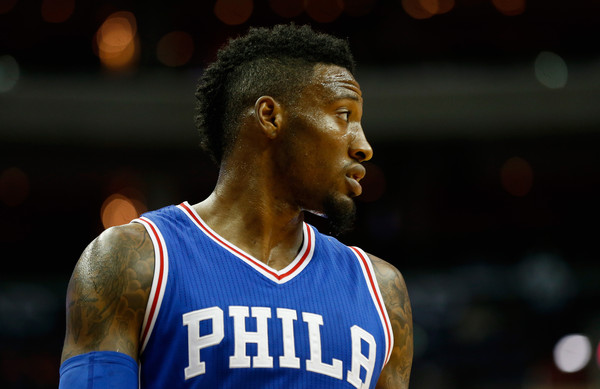 Tuesday's slate has just six games and none with an over/under above 206 points. There also aren't any games with a total under 197, giving DFS players a rare balanced slate to pick off matchups and value plays to make the best teams possible.
[cointent_lockedcontent article_labels="basketball"]
Vegas lines and totals
Washington Wizards @ Cleveland Cavaliers (-9.5) – total of 202.5
Los Angeles Lakers (-1.5) @ Philadelphia 76ers – total of 197.5
Phoenix Suns (-3.5) @ Brooklyn Nets – total of 206
Memphis Grizzlies @ New Orleans Pelicans (-1) – total of 201.5
Orlando Magic @ Minnesota Timberwolves (-1.5) – total of 201.5
Dallas Mavericks @ Portland Trail Blazers (-1.5) – total of 203
That Mavericks-Blazers line strikes me as one that will change drastically if Damian Lillard proves unable to play Tuesday night. Outside of Lakers-76ers and Suns-Nets, all the spreads are within 1.5 points of each other, making this slate less about targeting high-scoring games and more about playing the matchups and mining value. Our daily reminder of the DraftKings scoring system can be found below.
Point = +1 PT
Made 3pt. shot = +0.5 PTs
Rebound = +1.25 PTs
Assist = +1.5 PTs
Steal = +2 PTs
Block = +2 PTs
Turnover = -0.5 PTs
Double-Double = +1.5PTs (MAX 1 PER PLAYER: Points, Rebounds, Assists, Blocks, Steals)
Triple-Double = +3PTs (MAX 1 PER PLAYER: Points, Rebounds, Assists, Blocks, Steals)
Now, for the top options and values at each position:
POINT GUARD
Brandon Knight ($7,900) – Jarrett Jack is not a good defender, making Brandon Knight an excellent option in the highest-scoring game of the night. Knight has two 60-point fantasy performances in his past six games and hasn't fallen under 32 fantasy points during that same span, with three of those coming in tough matchups. Knight should find his way into about 40 fantasy points Tuesday.
Mike Conley ($6,700) – Conley has been very consistent lately and Zach Randolph's return didn't hurt him at all, although it wasn't likely to against the 76ers. Luckily for Conley, he gets another great matchup against the Pelicans, who have been killed by opposing point guards this season. Conley is somebody to keep riding in cash games while the going is good.
Isaiah Canaan ($5,000) – Speaking of the going being good, Isaiah Canaan is all of a sudden a consistent option. He has five straight games with at least 28 minutes played and 25 fantasy points, and the Lakers have been awful against point guards this season. It feels like the bottom could fall out at any time, but the fact Canaan will likely be a popular pick—although not as popular as he was around $4,000—lowers the downside in using him significantly.
Cheap risk option: Raymond Felton ($3,400) – Felton came through as a cheap risk option Monday with nearly 30 fantasy points, and with J.J. Barea still out he has a good shot at another productive night against a Blazers backcourt that may be stretched thin if Lillard doesn't play.
SHOOTING GUARD
Andrew Wiggins ($7,400) – Despite being listed as a shooting guard, Wiggins has been playing small forward with Kevin Martin starting over Tayshaun Prince of late. Tobias Harris is by no means a shutdown defender, meaning Wiggins should get his numbers Tuesday. The floor isn't that low here, and the upside is high as Wiggins is always capable of dropping 30 points in a night.
C.J. McCollum ($6,600) – Assuming Lillard is out, McCollum should blow his 24.9 usage rate out of the water Tuesday night. Nobody else in the Blazers starting lineup, no matter who steps into the first five, will be demanding any extra touches and McCollum will have the ball in his hands constantly as the likely starting point guard. The matchup against Dallas isn't great, but the opportunity to take a mid-priced player who could post a usage rate in the mid-30s is too good to pass up.
Rondae Hollis-Jefferson ($4,900) – Hollis-Jefferson came crashing back down to earth with a nine-point dud Sunday against the slow-paced Pistons, but his athleticism and defensive prowess should allow him to thrive in an uptempo game against a team that turns the ball over at a bottom-12 clip so far this season. By no means is Hollis-Jefferson a sure thing and it's certainly understandable if you don't want to take on the risk in cash games, but he's a great GPP target along with being a decent cheap cash option if you need it.
Cheap risk option: Wesley Matthews ($4,400) – Like Felton above, Matthews could benefit from McCollum moving to the point and the Blazers starting a bench player such as Allen Crabbe. Matthews is still getting his feet under him this season but eventually, he'll have a breakout game. There's no certainty it's this one, but it's better to be ahead of the curve than behind it, especially in GPPs.
SMALL FORWARD
LeBron James ($9,700) – The Wizards allow the most fantasy points per game to small forwards so far this season, and Cleveland has the highest implied Vegas total of the night at 106 points. James is a lock for 45 fantasy points these days and should be a staple in cash-game lineups Tuesday.
Robert Covington ($6,700) – Speaking of cash-game staples, Covington's price can't rise fast enough to keep up with his production. His price has shot up $1,600 over the past two games and if you've been reading these articles and following me on Twitter, you haven't missed out on his resurgence. He won't pilfer seven steals per game going forward—he has 21 in his past three games—but Covington is a tough fade when he's rolling like this heading into a matchup with the Lakers.
Tobias Harris ($6,200) – Small forward is top-heavy Tuesday, with the two highest-priced players being easily the top two plays. Harris is priced fairly with an average matchup against the Wolves and an average team total of 100 points. There's nothing exciting about plugging Harris in, but he won't kill you either and should score in the high 20s or low 30s.
Cheap risk option: T.J. Warren ($4,500) – I wouldn't trust Warren in cash games unless he moves into the starting lineup, in which case I almost certainly would, but he's a great GPP option while he's playing the best basketball of his NBA career. In his past two games, Warren has 43 points, 17 rebounds, three blocks and three steals and is averaging over 40 fantasy points. Like Covington, his pace is unsustainable, but fire him up in GPPs to see if he can do it again against the awful Nets.
POWER FORWARD
Anthony Davis ($10,600) – Davis has played well when he's been able to stay on the court lately, and a matchup with Zach Randolph is not an intimidating one despite Memphis' reputation for stingy interior defense over the past few years. Davis has scored 26 or more points in three of four games and has at least 18 rebounds in three of his past five. While he probably won't hit both of those numbers Tuesday, he's a solid play as the second star on the board behind James.
Zach Randolph ($6,200) – Despite Davis' defensive skills, opposing power forwards have been able to put up points against the Pelicans. It probably has less to do with Davis and more to do with his stripped-down supporting cast, but that matters little to Randolph, who returned to action Sunday with a 17-point, 11-rebound double-double against Philadelphia. If you don't want to pay for Davis, Randolph isn't a bad option.
Julius Randle ($6,100) – Randle's matchup with the 76ers gives him loads of upside, but he's essentially a rookie after losing his entire first year to injury, which means ups and downs are to be expected. Tuesday should be an up game, and Randle has scored at least 29 fantasy points in four of his past five games, including two with more than 37. There's no sure thing at power forward Tuesday night, and I very well may find myself with Randle in cash games.
Cheap risk option: Ed Davis ($4,500) – Davis has alternated big games and duds lately, but I rarely buy into patterns like that from a five-game sample size. What I do buy into is Davis' 40-point upside when he sees over 30 minutes in a game and unless Meyers Leonard rejoins the starting lineup Tuesday, Davis has a shot at extra playing time if he's going well. Dallas doesn't guard power forwards well at all.
CENTER
Jahlil Okafor ($6,600) – Okafor has made some headlines with his off-court behavior of late, but Tuesday's matchup with the Lakers should give him an opportunity to make some news on the court. He has at least 27 fantasy points in four of his past five and should have little problem facing off against Roy Hibbert in the post.
Zaza Pachulia ($6,000) – Pachulia will face off with a Blazers defense that just got torched by DeAndre Jordan for 24 rebounds Monday night, including nine offensive boards. Pachulia is averaging nearly 10 rebounds per game, making a double-double a near certainty Tuesday night. He's scored 32 fantasy points or more in five of his past six outings.
Alex Len ($3,200) – Len has disappointed in two starts for Tyson Chandler so far this season but with all the expensive plays at other positions Tuesday, center may need to be a position of savings, which Len can provide. Len has 37.75 fantasy points in his two starts, so it's not like he's devastated any DFS lineups he's been in, but more was expected. As long as Len doesn't get into early foul trouble against Brook Lopez, he has a good chance to finally crack 20 fantasy points. The Nets aren't really built to go small.
Cheap risk option: Gorgui Dieng ($4,300) – While I've loved Dieng as a player since his days at Louisville, it seems the carpet could be pulled out on him anytime now. He's playing more than Karl-Anthony Towns thanks to superior pick-and-roll defense, but how long can Sam Mitchell keep his star rookie under 24 minutes per game? If Dieng plays even half of the center minutes, he's a near-lock to beat his price, but that workload is far from certain. It wasn't that long ago Dieng was playing minutes in the teens.
Cash Game Ranks
This isn't necessarily an order of who will score the most DraftKings points. Rather, the rankings are aimed to find the best price, value and production combo to help you win cash games, also taking into account potential ownership levels for each player.
PG
1) Mike Conley
2) Isaiah Canaan
3) Brandon Knight
4) Ricky Rubio (if he starts)
5) Deron Williams
6) Jarrett Jack
7) D'Angelo Russell
SG
1) C.J. McCollum
2) Andrew Wiggins
3) Rondae Hollis-Jefferson
4) J.R. Smith
5) Eric Bledsoe
6) Kobe Bryant
SF
1) Robert Covington
2) LeBron James
3) Tobias Harris
4) Jerami Grant
5) Joe Johnson
6) Jeff Green
PF
1) Anthony Davis
2) Julius Randle
3) Zach Randolph
4) Dirk Nowitzki
5) Kevin Love
6) Markieff Morris
7) Thaddeus Young
C
1) Zaza Pachulia
2) Jahlil Okafor
3) Alex Len
4) Roy Hibbert
5) Brook Lopez
6) Marc Gasol
7) Nikola Vucevic
As always, stay locked to Twitter and follow me @christripodi, where I'll do my best to break down the implications of any late scratches or lineup changes before the first game tips at 7 p.m. EST. I'll also update this article as news breaks throughout the day if at all possible, but I will usually update via Twitter first.
[/cointent_lockedcontent]