Daily Fantasy Basketball Strategy: November 7, 2016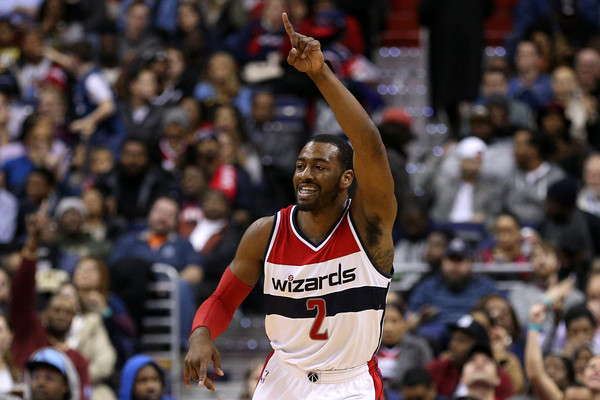 Each day when you go to fill out your daily FanDuel lineup for the night there should be one thing you do that is consistent throughout the year. You will look at the games and there will be a few games you are very excited for and expect lots of scoring and there will be games you think might be close that feature two stifling defenses. The general response to this will be to avoid all players in the tougher matchups and play anyone in the high scoring affairs. While this is generally how you should look at it, it's not always the way it works. If you see Harden going up against the Spurs you should not expect anything less than the usual from him because although the Spurs may be good at defending the point guard I can almost assure you they aren't facing a point guard each night of the same talent level as Harden. In this situation I would still suggest Harden because he is a different breed of player and the Spurs matchup isn't enough to scare me off.
Another thing that I see a lot is people being too scared to take to many players from a certain team playing a bottom of the league defense. I am here to tell you that you should not be scared of that at all! For instance you will see today I am recommending a lot of Wizards because they play the Rockets. When I recommend all of these guys I'm not saying "someone is going to have a good game so here are your choices", I'm telling you I think they all will be productive and based on their potentially deflated salaries from prior matchups are great values. Selecting a bunch of players from one matchup is referred to as stacking and can be very successful if done right. In my columns I look for these matchups and if I see the potential for big numbers than I will find the right stack and I will roll it out with confidence. So, without further ado lets get into today's slate of games. 
MVP PG's of the Night
John Wall ($9,200) Boy oh boy does this game between the Houston Rockets and the Washington Wizards scream play anyone you can get your hands on. Both of these two teams rank right up there in the top of league in terms of PACE and that means tonight there will be a lot of players scoring a lot of points. Not only does that mean John Wall should be able to walk to the rim and score at will but it also means every one of his passes has a good likely hood of turning into an assist. I would not be shocked at all if Wall goes out and puts up a nasty triple double tonight. Want something else to make you like Wall tonight? This game is in Washington. Wall LOVES playing at home. How much you ask? This season (I know it's still a rather small sample size) he has averaged 27 points at home compared to only 17 on the road and 7.5 rebounds compared to only 3 rebounds on the road. He loves his home cooking and I expect him to absolutely feast on this vulnerable Rockets defense led by Mr. No-defense himself James Harden who will likely get the duties of guarding Wall. Something that might be overlooked here is he got a day of rest on Saturday so he will be all systems go tonight.
Russell Westbrook ($11,700) I honestly have no idea what price he will have to get to for me not to suggest him as a play every day. No player in the league can offer you the upside of a 40 point, 10 rebound, 10 assist game and on top of that his averages aren't even that far off of that! On the season he is putting up 33.2 points, 9.7 assists, and 9 rebounds a game, which is absolutely insane! He is an absolute freak of nature! This game will be played in the "Peak" where Westbrook always seems to get jacked up and play behind his fans. The Heat are coming to town and are full of inexperienced young guys. That should mean great things for Westbrook who will be in attack mode early and the Heat's only possibility of stopping him will be for Whiteside to block every one of his shots. That seems like a bit of a prayer to me so I would feel confident in Westbrook adding another triple double to his résumé and well worth his high price tag.
Value PG's of the Night
Sergio Rodríguez ($5,200) Sad to see him have a tough matchup here because I love what he offers at the price he is currently at. He has a tough task ahead of him tonight going up against the stingy defense of the Jazz but I think he will still find a way to produce. Although it is a tough matchup he is another one of those guys that offers multi-category production and for the most part those guys tend to be some of the more expensive players so if you can manage to get that in a cheaper guy then that is something you have to jump on. He is offering nearly double-digit assists at home this season to go along with 5 rebounds. That production from a cheap PG is perfect and anything he does scoring wise is just a bonus. He is an excellent safe option tonight at the point guard position. #Trust.The.Process
Tim Frazier ($5,400) & Langston Galloway ($3,700) Frazier will get the start again so he has the most upside of just absolutely exploding like he has done numerous times this season already. New Orleans will get the tough task of the Warriors tonight but in terms of fantasy that usually is a good thing actually. The Warriors have surrendered the 4th most fantasy points to opposing point guards this season with a total of 49 FPPG. If Frazier can find his groove after struggling for the past couple of games he could pay huge dividends. His price tag is still incredibly low so the price is well worth the low risk/high reward you get with him. Now for Galloway, Look most people will tell you to start Time Frazier because he is the starter and should get the majority of the workload at the point guard position. Typically that would be the right thing to do but the two prior games Galloway has actually played more minutes than Frazier and has been more productive. He is risky just because if Frazier comes out playing well tonight then I don't see them taking him off the court but Frazier has ran into some recent struggles and has opened the door for Galloway who is taking full advantage. I like him as a punt play at the position or in GPP lineups. In cash lineups I would go save and play Frazier but it is worth noting that Galloway seems to be carving out a good role for himself and like I said with Frazier, the matchup is prime for the taking.
MVP SG's of the Night
James Harden ($11,800) I think I should just be able to put his name here each day by default and put "refer to last article" for the reason why because nothing has changed here. The Rockets offense is going to be the fastest in the league and their defense is going to be one of the worst all season long. That is a formula for success when it comes to fantasy because that means Harden will have to put up 30+ a night and when he isn't scoring he will be dropping dimes. It is actually impressive looking at his assist numbers since moving to the point guard position. Before this season he had a career average of 5 assists per game and this season like many of you know D'Antoni went full mad scientist on us and moved him the point guard position and now he is currently putting up 12.3 assists per game. Harden seems to be flourishing as the quarterback of the offense and things should continue tonight in D.C. On a side not can you believe we Harden, Westbrook, and Durant use to all be on the same team?!? Wow!! The only reason I can see you not playing Harden is if you go with Westbrook and for that I can't blame you because it is a true coin flip with these two monsters.
Bradley Beal ($5,400) I'm going with another Wizard here because lets face it whenever you come to read one of my articles you should first see if the Rockets are playing because if they are there is a strong likely hood I will like most of the guys on the opposing team. Houston can't guard anyone who is on the basketball court and now imagine them trying to guard someone who is talented at basketball! Yeah, it's not pretty at all. Beal's shot hasn't been falling early this season but I can't think of a better matchup to right the ship and get back on track. Beal will get plenty of open good looks tonight with the Rockets 'trying' to stop Wall and if he knocks a few down early he could get going like all shooters do and have a big game. His price tag right now reflects his early season struggles, so now is a great time to cash in on his deflated price and play him in such a prime matchup.
Value SG's of the Night 
Rodney Hood ($5,400) Hood has been doing a fine job stepping up during the absence of Hayward, averaging 17.5 points, 5 rebounds, 1.3 assists and a steal a game. Hood gets a majority of his points from driving to the rim and being able to finish and that should certainly be easy for him tonight. Embid the only true rim protector is currently on a minute's restriction so we don't have to worry about that as much. Noel will not play and Okafor is a vulnerable defender. Hood should make a living by attacking the rim tonight and should be able to finish with ease. Also Hood puts up good rebounding numbers from the position with an average of 5 boards a game. Philly might trust the process with their future but in the present they are still a bad team and will give up lots of easy buckets which is the exact reason to play Hood. Last season Hood played with a 21% usage rate and this season he has raised that to 25%. It doesn't seem like much but for a guy who was on the cusp of being a breakout player last year a 4% increase can be a lot and so far this season he has shown it has with averaging nearly 18 points, 5 rebounds, and an assist per game. He should be able to have his way in the city of brotherly love.
PSA: Hood just had an 18 point, 6 rebound, 4 assists, 1 steal game against the Knicks…LOCK HIM IN
Eric Gordon ($5,100) Here we are again with the Rockets vs. Wizards game and yes, you are reading this right, I am suggesting both Rocket "SGs" on FanDuel. One of them is playing point guard but that is beside the point. Eric Gordon can be hit or miss due to the fact he mainly relies on his jump shot to provide any value but luckily for us he seems to be finding success in this offense to start the season. Defenses are going to have to sag off and clog the paint in order to contain Harden, which will give Gordon those open looks he was brought in this offseason to knock down. So far this season he is shooting 42% from the field with 12 field goal attempts a game. Washington this season is giving up 25 points on 50% shooting from the field to opposing SG's. If you are going to let Gordon get open looks and shoot around 50% from the field he should be an excellent punt play at SG.
MVP SF's of the Night
Kevin Durant ($9,800) I think it is safe to say that Durant's stats are not going to be affected by playing with 3 other big names in Oakland. Through the first 6 games he has been an absolute monster with averages of 30 points, 8 rebounds and 3.3 assists with a couple of steals chipped in as well per game. These are nearly identical numbers to what he put up in OKC so the fear that he was going to have to sacrifice some of his game to play for Golden State can be put to rest for now. The fact is from an eye test watching a couple of their games this season it appears Golden State has there eyes on the future and they are mainly looking at getting KD involved in the offense and to build that chemistry. If that is indeed the situation then Durant is an incredibly great play at below 10k. We all know how the Warriors love to go small and when they do Durant is the tallest player on the court, which means rebounds will be there to be had. It'll be hard to get him in your lineup on a slate with Harden and Westbrook at your disposal but I still see him as a fine play if you would rather spend up at SF because let me tell you it gets ugly quickly at the position tonight.
Michael Kidd-Gilchrist ($5,600) I know what you are thinking right about now, "He isn't an elite SF option", and you are absolutely right but once you get past the top 3 priced guys tonight there is s steep drop of at the position. Although he may not be an elite SF I can definitely see him being a nice value play. The part you have to like with Kidd-Gilchrist is that he has been a good play over the past couple of games while providing almost nothing in the scoring department. With Roy Hibbert and Marvin Williams both dealing with issues to cause them to miss time Kidd Gilchrist has taken over a huge role in the rebounding department, which is what he has been doing extremely well. Over the past two games when those players were out he averaged 11.5 rebounds. If he can get anything to go on the offensive side of the ball then to pair that with all he already contributes defensively he is an absolute steal at $5,600.
Value SF's of the Night
Justice Winslow ($5,000) This guy's price has definitely not caught up to his increased role on the team and production. The only reason his price hasn't went up even higher is just that he hasn't had that big game where he puts it all together. He has a game where he scored 18 points, a game with 8 rebounds, and a game with 7 assists. All he needs to do is put it all together and he definitely has the talent to do so. He was taken in the lottery for a reason. Even though he hasn't had a game where he has put it all together yet he is still averaging 27 FPPG, which is over 5x value and that is what you are looking to get from each guy in your lineup. He is AVERAGING 5x value so anything more is just a bonus. This game could turn into a track meet and if that's the case then I even like him more. I love the idea of pairing him with another cheap SF option tonight.
Otto Porter ($4,900) Mmmmmm I feel like we have talked about this game once or twice already but here we are again. This is just the case of being given a slim SF pool but also having a cheap SF going up against Houston. I wouldn't expect a huge game from Porter tonight but I would expect a game good enough to give you 5x value. Porter on the season is attempting 10 shots a game and shooting at an outstanding 60% from the field! If this game is as high scoring as everyone thinks it will be then more shots will come and at his price right now all he would have to do is get 24.5 points which I see being incredibly reasonable in a game Vegas has as the highest over/under on the night. Both of these teams play with a PACE value over 100, which is music to anyone's ears that are stacking this game like I am tonight.
MVP PF's of the Night
Anthony Davis ($10,900) This should be an absolute beautiful matchup for Davis to succeed in. Most nights Golden State can take the big off the court big going small but Davis is a rare breed in that although he is a big he is very equipped to run with the Warriors and stay on the court. He should have a MONSTER game tonight. Nobody on the Warriors can rebound with Davis with the exception of Zaza Pachulia but are we really worried about Zaza shutting the best player in the league down right now?? Lets rewind about a week ago where he played Golden State and went OFF for 45 points, 17 rebounds, 3 assists, and 2 blocks so when I say nobody on Golden State can rebound or guard him I truly mean it. Just in case you are thinking that could possibly be a fluke and not happen again then let me present to you the worst team in the league at defending opposing PF's, the Golden State Warriors. He also managed a 37% usage rate that game against the Warriors which is crazy high! He is going to have an absolute field day tonight! I am doing anything in my power to get him and one of Westbrook/Harden in all of my lineups tonight.
Markieff Morris ($5,800) I'm starting to feel like a bit of a broken record here but all these players in this matchup are at such affordable prices that it is nearly impossible to really pass up. Morris has gotten off to a good start in his new home averaging 28 FPPG. He is another one of those guys who is actually already averaging 5x value just soley based on his averages and I can't stress enough how rare that is to find. That means anything above is average is exceeding all expectations. I don't have to explain to you the greatness of the matchup he is in but once again it is REALLY good.
Value PF's of the Night
Enes Kanter ($4,800) I understand why he doesn't play starter minutes but if he was given 36 minutes a game he would have averages of 20 points and 12.5 rebounds which is just great! Unfortunately for us we don't get that but at $4,800 we don't necessarily need that. In fact all we need according to this season is 20 minutes. There have been two games this season in which he didn't get to 20 minutes and those were the two games he failed to score 20+ FP. Throw one of those games out because it was against the Warriors where the Thunder were getting blown out for a majority of the game so there was no reason to play him. I expect this game to be close and therefore the minutes should follow. When on the court he has an extremely high usage rate of 27.4 When you look at Kanter you know he has a safe floor of around 25 if given his usual minutes but if he plays anymore than usual then you saw his upside with the averages above, they are huge! This is a game I could see him having to play a little more. There is this massive guy in Miami by the name of Hassan Whiteside and turns out he is pretty good so the Thunder will have to use plenty of there bigs to try and stop him.
Frank Kaminsky ($4,000) Frank the tank is alive!!!! The Hornets are dealing with a list of injuries to their frontcourt, which has sprung Kaminsky into 20+ minutes a game. At an extremely cheap price of $4,000 those types of minutes is almost good enough to plug him into your lineup. Since he started to get these minutes he has averaged right around 20 FPPG and that is again good enough to hit the 5x value benchmark that is sought after. In a night I am trying my best to get Westbrook and Davis into my lineup I love the value I can get here at $4,000. He isn't an exciting player by any stretch of the imagination but he is projected right around 25 minutes and that should be good enough to fall into good enough production to exceed his price tag.
MVP C's of the Night
Rudy Gobert ($6,700) Gobert has had two outlying bad games thus far this season and they both were against the San Antonio Spurs. Well, tonight he doesn't have to face the Spurs and instead he gets to go up against the 76ers who are basically the opposite of the Spurs. On the season the 76ers rank as the 5th worst team in the league at defending the center position. They are without Noel and Embid is on a minute's restriction still so all they have is Okafor at this point which is a matchup Gobert should be able to exploit. To put this in more perspective Gobert faced the Dallas Maverick a couple games ago whom are the 4th worst team at defending centers and he casually put up 12 points, 12 rebounds, 3 blocks and came out with 36.9 FP…in ONLY 23 minutes! He is averaging over 30 minutes a game on the season so he has 40+ potential here.
Marcin Gortat ($5,900) The one man in Washington getting rebounds has gotten double-digit rebound totals in every game this season thus far. Tonight he faces the Rockets who have been gift-wrapping rebounds at a very high rate of 17 per game. Gortat will be a huge problem tonight in the paint for the rockets and for us it seems like the stars are aligning here for this specific matchup. The Rockets have also allowed the highest shooting percentage to opposing centers of 63%! That is an alarming number and means all these rebounds Gortat gets will lead to incredibly easy put back baskets. If you don't go Gobert than Gortat is definitely your next best option here for the elite centers.
Value C's of the Night
Joel Embid ($5,000) This isn't a back-back game for the 76ers so he should see the floor for his daily 20-25 minutes tonight. The minute total does scare you at first glance but have you seen this guy's usage rate when he is on the court? When I first saw it I did a bit of a double take because I couldn't believe it but it is actually at 39.6% so almost 40% of the possessions they have with him on the court are going through him and he is producing! Gobert will be a tough matchup for him to overcome but with his strength he should be able to muscle around and fall into a double-double tonight. It is actually quite impressive what he is able to do with only 20 minutes. At his price range you would be happy with 25 points to hit value but he is having games where he is just shy of 40 points, which would be 8x value!!! That's insane! Although the minutes are and will continue to be low I like he is a clear play here based on his usage rate and upside.
Clint Capela ($4,400) The whole breakout most of the basketball community expected after the departure of Dwight Howard hasn't exactly taken place quite yet but he is still the lone big man in Houston that is willing to go in the paint and get boards. It is a bit of a risk here to take him with no real evidence this season to point towards a big game but he does get the Wizards who themselves are also giving up over 17 rebounds a game at 49.6 FPPG allowed ranked as the 6th worst team in the league at defending the position. I like all three previous suggestions better but if you are looking for a guy in the sub 5k group then I believe Capela to be your guy because at some point talent and opportunity have to win out and he has to start producing some big time double-doubles.
Written by Taylor Kimball for TheFantasyFix.com.