Fantasy Baketball 2013-14: In The Bonus – Waiver Targets Week 5 – We Give Thanks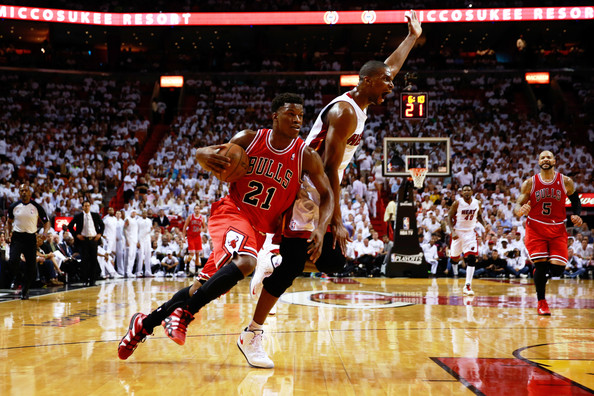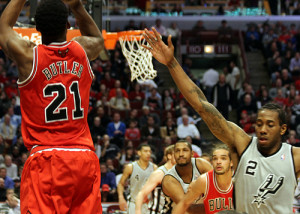 I hope everyone had a wonderful Thanksgiving holiday…but now that it has passed, you know what that means: it's time to go shopping…shopping the waiver wire of course. Before we get into that though, let's do what so many do this time of year and say what we're thankful for. I'm thankful for players who went primarily undrafted and were free for us to add and become big contributors to our teams thus far.
We all thought Lance Stephenson would lose a chunk of his minutes to Danny Granger, but Granger did what he does best and got injured, which opened the role for Stephenson. Stephenson has been fantastic all around statistically. Even if Granger returns, Stephenson is locked into a big role. He'll be helping teams all the way to the end of the season.
Steve Blake is probably the biggest surprise on this list. He has been wowing fantasy owners with elite assists and very nice threes. It seems unlikely that Nash will return anytime soon, so Blake's numbers should stay steady for awhile. Kobe could cut into his assists a bit when he returns, but Blake should still hold good value to owners.
Jordan Crawford showed flashes of his skills with the Wizards; but coming into this season with Boston, no one knew how the mess at the guard spots would play out. Crawford seems locked into their starting SG role, at least until Rondo is back. Even when Rondo returns, he should still get plenty of minutes whether he or Bradley starts at SG.
Miles Plumlee's value shot up right before the season began with the Suns' deal of Marcin Gortat combined with Alex Len's injury. Plumlee came in right away and did very solid for the Suns as well as his new fantasy owners. His future value is uncertain with the Morris brothers, Channing Frye, and an eventually healthy Len around him. Sometimes when you add a player like this, you get rewarded with their solid stats and an opportunity to sell them high, and this looks like one of those times.
Those are just a few of the mostly undrafted players who have been swooped up and are now owned in or around 100% of leagues. You have to be thankful for any player you add who excels for you as they are just a free addition to your already good team. Always watch teams and player situations for upside opportunities. I'll be here weekly updating you on players who have those chances to breakout or to simply use while they're hot. Below are several players who you need to have your eyes on and potentially add depending your needs.
Jimmy Butler (owned in 44.1% of leagues) – Butler is a must-own if you're in one of the leagues he was dropped in. He just had his walking boot removed and is traveling with the team, so he is likely within a week of returning. He was already having a nice season pre-injury, but with Rose out, I think he takes a big step up. I'd expect nice upticks in points, assists and threes going forward. He's worth the stash if you ask me.
Channing Frye (28.3%) – It'll be tough to find a player that is more on fire recently than Frye. He's a monster in treys, knocking down three per game the last couple of weeks. He's also been averaging more than one steal and block per game, which is just gravy on top. He's a must-own for as long as this hot streak continues.
Glen Davis (26.2%) – Big Baby is back on the court with game looking as awkward as ever. Despite the ugliness of his play, he's still getting nice minutes and will do quite solid statistically for your team in points, rebounds and steals. If you're in need of big man help, here's a nice option. It remains to be seen how the Magic's rotation will shake out when Tobias Harris is healthy, but Davis should see around thirty minutes a game either way.
Nate Robinson (18.9%) – At the start of the season, I really didn't think Krypto-Nate would get nearly enough opportunity to be fantasy relevant, and through the early part of the season, I felt dead on in that stance. Lately though, he has been worth at minimum a lot of stream plays but not out of the questioned to be owned in 12-teamers. He's mostly benefiting teams in points and threes but he does add a couple dimes and a steal as well.
Kosta Koufos (13.2%) – When I said earlier that you keep your eye on player's situations, this is one that changed drastically with one Marc Gasol injury. Koufos isn't going to wow you overall, but he's a great source of rebounds and blocks until Gasol is back in a couple of weeks. He has an oddly low FG% for a big man, but the boards and blocks are worth it.
Marvin Williams (5.5%) – Marv started the year injured, and when he got healthy, we all assumed he'd take on a bench role. Never did we think he'd soon be starting over Enes Kanter at PF, nor can we make sense of it for a rebuilding team. Nonetheless, he's making the most of his chance and has been putting up some real quality lines the last two weeks. Over these past couple of weeks, he's averaging 12.9 points, 6.1 rebounds, 1.0 steal, 0.5 blocks and 1.9 threes. In a shallower league, I would just use him as a streamer but in deeper leagues he's worth adding for sure.
Aaron Brooks (5.6%) – Another player who has gotten a boost in playing time due to an injury and a step up in their game is Brooks. Jeremy Lin is expected to miss about two weeks with a right knee strain. Brooks has stepped up big time in Lin's absence and should continue to do so until his return. In the last week, Brooks has averaged 16.0 points, but what's been more impressive and important to our teams is the 2.0 steals and 3.5 threes along with good percentages. Use him for all of his statistical goodness while it lasts.
Wesley Johnson (2.0%) – Johnson isn't going to wow you in the stat categories that most pay most attention to, but he's been extremely effective in the rarer categories, averaging a steal, a block and a three per game. He's likely more of a deeper league target or a great stream option.
Khris Middleton (1.0%) – Larry Drew is about as unpredictable as a coach can be. I really think he makes his decisions based on a Magic 8-ball, but for the time being, he's a big Khris Middleton fan who continues to get starts for Milwaukee. Khris is another one to use as a stream play or add in deeper leagues while his minutes stay high. He's not a guy who will carry you in any one category but he's not bad in any particular stat. Over the last two weeks, he's at averages of 11.5 points, 4.1 boards, 1.5 dimes, 1.0 steal, 0.5 blocks and 1.1 threes, with good percentages to boot.
If you have any fantasy questions feel free to tweet at me @BigZack44