Fixing for Value: Daily Fantasy Basketball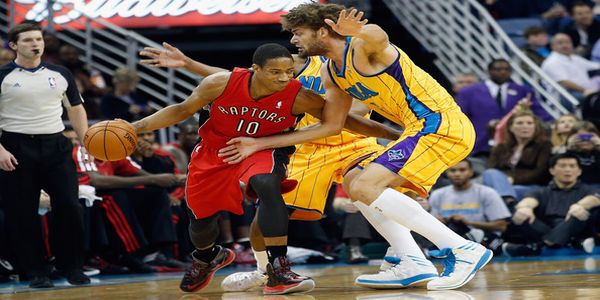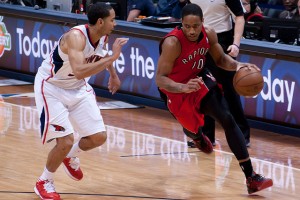 Eastern Conference Targets
Celtics forward Jeff Green has been a resurgent fantasy option over his last five games. Despite playing time remaining relatively static, the embattled wing has averaged 14 points on 55% shooting and one 3PT make per over that period. With Rondo sidelined the C's have returned to a more conventional offensive system predicated on ball movement rather than stagnant dribbling. Additionally, the season ending injury to Jared Sullinger will force smaller lineups. Owned in just 16% of Yahoo leagues and tagged with a reasonable $4,200 daily salary on Draft Kings, now is the time to pounce. The recent effectiveness of Green is at minimum sustainable, and the door is wide open for an escalation in value.
Let's face it, Nets small forward Gerald Wallace is an old 30. In his prime years, "Crash" filled box scores as a result of upper echelon athleticism and reckless activity. His defunct shooting stroke was excused because he turned defense into offense, fearlessly slashed into the paint and finished above the rim. Today, his once greatest strengths are now ordinary, and while he still can't shoot, his 6.8 FGA per game don't even allow for low efficiency scoring. Wallace posted a triple slash of 6.4 points/ 2.9 rebounds/ 2.2 assists in January. Perhaps he's built up currency with fantasy owners (82% ownership), but a 13-rebound effort to open February does not change the long-term outlook: bench or cut bait. Keep tabs on the thoroughly disappointing MarShon Brooks as a deep waiver sleeper.
DeMar DeRozan is gradually stepping out of his comfort zone and incorporating more dimensions into his repertoire. The telltale numbers include:  four 7+ assist games since January 23rd, five double-digit free throw attempt games on the season (including 14 his last time out), and five 3PT makes in his last three games. The arrival of Rudy Gay and departure of Jose Calderon adds up to more full-court basketball for the Raptors, which in turn equates to more lane filling and rim grabbing for DeRozan.
Always blessed with gifted offensive talent, Marreese Speights was unable to firmly crack a rotation in 4+ years in Philadelphia or Memphis. He found the perfect landing spot in Cleveland. In his first five games, Speight's is getting a shot up every two minutes, scoring 15 points on 53% shooting and grabbing close to seven boards. With rookie PF/C Tyler Zeller also in the frontcourt picture, the inevitable timeshare situation caps the fantasy value of both young players. Nevertheless, both can be viable options, particularly in deeper/keeper formats. Speights is currently owned in 20% of standard leagues and Draft Kings has bumped his daily salary to $5,000.
Bobcats forward Byron Mullens returned on Monday night after missing 19 games with a severely sprained ankle. To the delight of his owners, he was eased back in aggressively with 28 productive minutes. Players with a 7-4 wingspan that attempt 4.5 three's per game are a scarce commodity to say the least. Draft Kings has him priced as a middle tier forward at $5,500, a bargain price when he's feeling his oats.
Speaking of injuries, the Orlando Magic would rather not talk about it. Arron Afflalo (day to day, calf- already missed five games), Glen Davis (foot, out two-three months), Jameer Nelson (day to day, arm), J.J. Reddick (day to day, shoulder) are all names you'll find on the injury report. Al Harrington has yet to suit up following knee surgery, and even rookie Maurice Harkless is playing through a broken nose. The active roster currently resembles that of a developmental team, but owners can have some fun on the waiver wire: the hustle category dynamo Harkless and sweet-shooting big Andrew Nicholson are intriguing options for desperate souls.
Pacers guard Lance Stephenson has started 40 straight games (when healthy) and has averaged 30 minutes per since January 1st. However, it does appear that "Born Ready" has slipped through the fantasy cracks. It's not often you find a starting guard owned in less than 10% of Yahoo leagues. He's also a proportionately cheap alternative for $4,500 on Draft Kings. Let's take a peek at his averages over the last four: 15.5 points, 4.5 assists, 6.5 rebounds, 1.5 three-point makes, 58% shooting and one steal. While his game logs take the reader down a bumpy path, the risk/reward ratio is heavily tilted in favor of owning with Danny Granger still not cleared for contact.
Follow on twitter @AdamGaneles