Monday's DFS NBA 2/3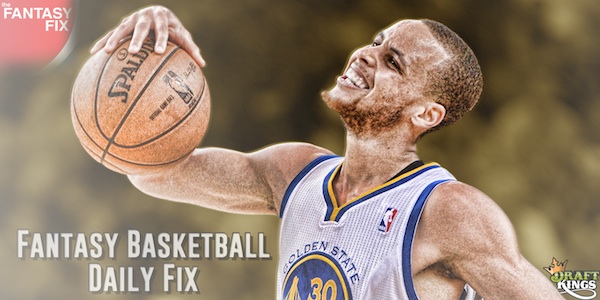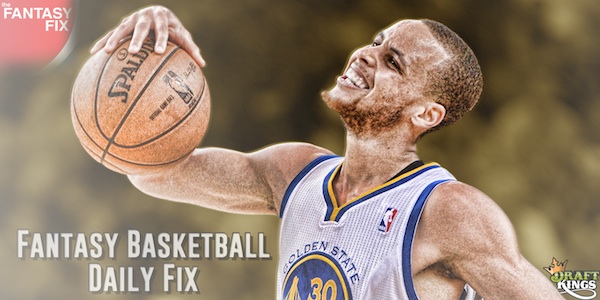 Monday has 11 games for us and pretty much every game is in play tonight. I won't be picking anyone from the Pacers and Magic game as the spread in that one is 15 points right now, but I'm not scared to pick anyone else due to a blowout. So, with ten games to choose from, we should have plenty of options to help us get that money tonight.
Point Guard
Ty Lawson has been out for over a week due to a shoulder injury, but against the Clippers is a matchup I like. With CP3 still out, the Clippers and Darren Collison are a solid matchup for Lawson. He is priced pretty low at $7,500 on DraftKings, which makes him even juicier. He has put up 33+ points in nine of his last ten games including eight double doubles. As long as he is fully good to go tonight, I'll be plugging him in my lineups.
Nick Calathes is the value player that everyone will be on tonight and with good reason. In 40 minutes last game, he went for 22/5/3/1. It is expected that Mike Conley will be out again tonight making Calathes a great play. The Thunder are a solid matchup for point guards as Reggie Jackson has never been accused of a great defender. At $3,000, you can't go wrong with Calathes tonight.
Shooting Guard
Courtney Lee continues to be a viable value option as long as Tony Allen is out for the Grizzlies. Lee has put up 20+ fantasy points in eight of the last ten games and he's starting to do more than just score. In his last two games, he has ten rebounds and seven assists. Him adding in the extras makes for a more reliable value option tonight on DraftKings.
Joe Johnson had a monster game against the 76ers the last time these two played, but I don't think it's fair to think that'll happen again tonight. In that game, he made ten 3s and had seven rebounds and five assists. He has struggled recently, but with the way he can shoot there's a big chance he has another big game against the 76ers. They give up a ton of 3s, which is the name of Johnson's game.
Small Forward
Rudy Gay has been red hot in his return from injury, so take notice. In those three games, Gay has put up 145 fantasy points. He has averaged 27/7/6/2 in those games. Against the Bulls, he'll be matched up against Jimmy Butler or Mike Dunleavy. I'm hoping for Dunleavy as that's a matchup Gay will dominate. With that matchup and him playing 34+ minutes in each of those three games, I don't see why Gay is not a safe option for 35-40 fantasy points.
DeMar DeRozan was back to his old self putting up 36 real points against the Trail Blazers in his last game out, but it was his passing that put him over 60 fantasy points. I don't expect DeRozan to put up those kinds of numbers again, but I do expect another 20+ shots. He has put up 34 points in three of his last five games and a matchup against the Jazz is a good one. He scored 18 points (30 fantasy points) in just 24 minutes against them earlier this season.
Power Forward
LaMarcus Aldridge is a beast and well deserving of his All Star nomination this season. He has three straight double doubles including two games of 27 points and 15+ rebounds. In his last five games, he's averaging 26/12/2 and 48 fantasy points. I like him tonight against the Wizards tonight because I just don't think guys like Nene or Gortat can handle Aldridge's post game and long jumper.
Zach Randolph has a thing for playing against the Thunder and it has shown this season. He's averaging 20/10/2/1 against them in 35 minutes per game. Randolph has taken a hefty amount of shots putting up 16+ in seven straight. He's red-hot right now with double doubles in three of his last four games. I like Randolph tonight because of his feud with the Thunder and Kendrick Perkins.
Center
DeAndre Jordan, as we all know, is a rebound machine, but we need him to score to hit his full upside. He is averaging 15 rebounds per game in his last five, but only 9.5 points. I love his DraftKings price of $6,900, but can't use him in anything other than my cash games due to his low upside. I love him for my cash games though as his matchup against Denver really seems like another 15+ rebound game with hopefully 10 points.
Joakim Noah can't be stopped these days as he has posted four straight double doubles and in six of the last seven games. What's great about Noah is how he adds in assists. It's not often that you see a big man average four assists per game. In his last four games, he is posting great numbers. He is averaging 12/12/7 in those four games. Tonight against the Kings, he is likely to have another big game with no threat to him defensively on the Kings.