2012 Fantasy Football End of Season Awards, Part 1: Arian Foster Was Mr. Reliable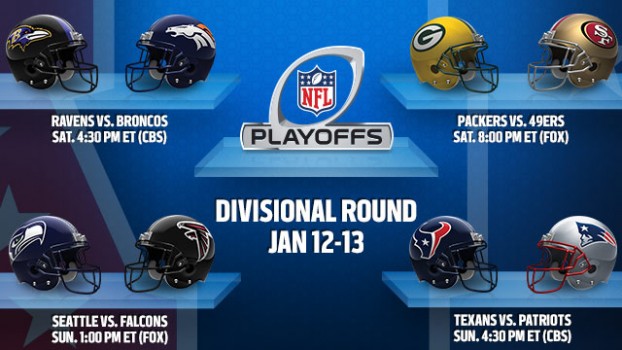 Now that the fake football season has come to an end, the team here at the Fix chimes in with our annual "End of Season Awards." 
In part one, we look at the biggest bust, waiver wire pickup of the year, biggest injury and "Mr. Reliable."
Biggest Bust (non injury) – Matt Forte by Josh Kay
Matt Forte came into the season with question marks, due to the newly acquired Michael Bush. However, all owners of Matt Forte from previous years will tell you that a touchdown vulture does not necessarily spell any trouble for Forte's production, as most of his value, especially in PPR, comes from his receiving yardage accumulated. For whatever reason, Forte incredibly, has not been active at all in the passing game this year (based on his normal standards). Forte has had 70+ targets, 475+ receiving yards, and 50+ catches in every single season of his career, and has career lows this year in all 3 categories. If Brandon Marshall, who has had an unbelievable year, is the culprit, it doesn't make all that much sense. Sure Marshall is an incredible talent who deserves a ton of targets, but none of them are really in the short passing game, and the drop-off in attention for Forte in the passing game was hard to for-see. Whatever the case may be, he's been an enormous bust for anyone who took a chance on him, and especially in PPR leagues where his ADP was over 2 rounds higher in most leagues.
Waiver Wire Pickup of the Year by Ilyn Yeh
While Danario Alexander laid a goose-egg in week 15 that might have ended a few playoff runs, those owners probably wouldn't have been in the playoffs if not for the numbers Alexander was able to put up from week 9 on.  In a year where WR consistency has been hard to find because of injury (Nicks, Nelson, Harvin, Brown) or terrible quarterback play (Fitzgerald, Bowe), many owners were scouring the waiver wire almost weekly to find a wideout to insert into their starting lineup.  
Alexander arrived on the scene on Thursday Night Football in week 9.  In the first quarter he caught an 11 yard out and followed that up with a 30 yard reception and a 20 yard catch in the third.  His final stat line was a modest three catches on three targets for 61 yards.  But by this time everyone knew Robert Meachem wasn't the answer and the depth of the targets that Alexander got made him intriguing.  The following week was his "breakout" game where he caught five of seven targets for 134 yards and a touchdown.  He kept it up the following four weeks when he had games of 7 catches for 96 yards with 2 TDs, 5 catches for 74 yards,  6 catches for 102 yards, and 7 catches for 88 yards with two TDs.
Mr. Reliable by Kevin Roberts of NFLSoup.com
Let's take a look back at 2012 and identify who the most reliable fantasy option was during the season. And I don't mean "reliable" as in a crazy run of awesome games like Adrian Peterson or Calvin Johnson has had. No, as sweet as those record-chasers have been over the past six plus weeks, they aren't Mr. Reliable in my eyes.
It's not even a quarterback.. No, because even Drew Brees, Matt Ryan, Aaron Rodgers and Cam Newton had their dry spells. In fact, with several of the so-called elite passers, they had downright awful runs, and for where you drafted them, they were hosing you down pretty good.
Instead, Mr. Reliable for 2012 is none other than the consensus #1 overall pick in the majority of fantasy football leagues – Houston Texans running back Arian Foster.  Easy call, right? I know, I'm not going out on much of a limb, but the numbers don't tell lies or play games. The simple fact is, on the whole, Foster's 2012 season has been the most consistent and the most reliable.
Foster scored a touchdown in NINE STRAIGHT GAMES to start the year and in 12 of the first 14.
And the games in which he didn't score? He still killed it in the yardage department, as he ran for 165 yards in week 15, and piled on 92 total yards against the Jaguars in week 11. That means that at his very worst, Foster got you a 9.2 point outing.
Admittedly, Foster completely crapped the bed in week 16, but these facts still remain: 16 total touchdowns, seven 100+ rushing yard games, 373 total touches, two games under 10 points. three games without a touchdown.  Foster has been the most consistent/reliable fantasy option, and has completely lived up to his #1 overall selection.
Most Significant Injury by Brett Talley
No injury cost owners more fantasy points than Percy Harvin's ankle injury in week 9.  Prior to the injury, Harvin averaged 12.25 fantasy points per game over eight games.  Had he maintained that pace, he would have given his owners almost 100 additional fantasy points and finished the season as a top five receiver.  If we enter 2013 with no lingering concerns about his ankle, Harvin should be drafted as a top ten receiver.  But because he didn't play the last eight games, he may be undervalued and not drafted as the top 30 player that he is.
Agree or disagree with the above awards? Let us know who you would assign these awards to in the comments below!
---