2013 Fantasy Football, Draft Day Dilemma: Wes Welker or Danny Amendola?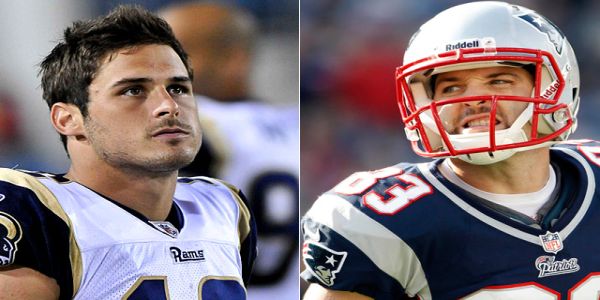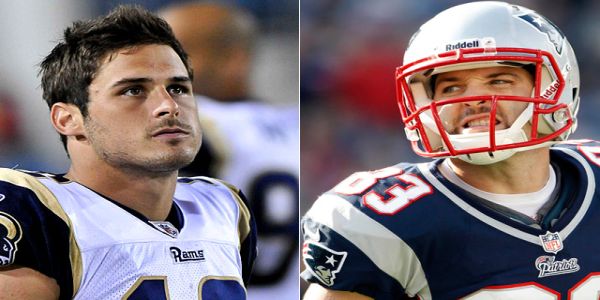 Throughout the preseason, the Fix staff will discuss players with similar ADPs at similar positions to try and sway readers which players they should be drafting and why. Today's "Draft Day Dilemma" features former Patriots wide receiver Wes Welker and the pass catcher that could step into his role in Foxboro, Danny Amendola.
Read and enjoy the piece, let us know your thoughts in the comments below. And don't forget to check out our 2013 Fantasy Football Draft Guide to get you the competitive edge on your opponents on draft day!
Here's Andrew's take on Wes Welker over Danny Amendola:
Wes Welker and Danny Amendola have several things in common, and one of those is their respective Average Draft Positions. At ESPN, Welker is currently the 11th wide receiver drafted and Amendola the 17th, but at Fantasy Football Calculator both players have an ADP of 45. But when you're drafting a player early in the fifth round, you want to go after an established star or someone who has a high ceiling. Welker is an established star, but Amendola is neither a star nor someone with a high ceiling.
Welker's only missed three games in the past six seasons, while Amendola has only played one 16-game season in his four-year career. He missed 15 games in 2011 and five last year. Both players are on new teams this year, and while some are worrying that Welker's stats will fall off dramatically I don't think they will. Peyton Manning threw the ball 583 times last year, which is 86 more times than what he threw in 2004 when he had three 1,000-yard receivers on his team. There will be plenty of balls to go around this season, and Welker's such a reliable target there's no way Manning will misuse him. Welker did just fine competing for targets with Rob Gronkowski, Aaron Hernandez and Brandon Lloyd over the past two years.
Amendola's injury concerns aside, the guy just isn't that much of a game-changer. He's averaging only 8.8 yards a catch in 42 games; Welker's at 11.2 for his career. Yes, moving to New England should help Amendola, but he'll have trouble scoring that many touchdowns. Gronkowski always dominates the red zone, and the Patriots run the ball in the red zone more than people think. Amendola's upside is limited, especially considering his extreme brittleness. Welker is a sure thing who you can plug in your lineup every week and not have to worry about him coming out of the game every Sunday. – by Andrew Miller
__________________________________________________________________________________________
Check out our 2013 Fantasy Football Draft Guide to get you the competitive edge on your opponents on draft day!
Here's Alan's take on Danny Amendola over Wes Welker:
Fantasy football is all about risk. Often times, drafters will bypass reliable veterans with the hope that an up-and-coming player at a similar position will slide to them in their traditional snake draft or come at a better value in their auction formats. And sometimes that works out, but in the case of Danny Amendola versus Wes Welker in twenty-thirteen, I'm not willing to wait — or save a few bucks — to get my hands on the 27-year-old former Red Raider.
Amendola's route to the Patriots appears to be a mirror image of his predecessor's. Both went to Texas Tech and failed to be drafted, both were cut from the teams that signed them to their undrafted free-agent contract, both started by returning kickoffs and punts and finally, both ended up on the New England Patriots. Why can't their similarities continue and Amendola become the next "Wes Welker" in Foxboro?
Prior to the Patriots, Welker averaged 11.7 yards/reception with the Dolphins, but scored just one touchdown in 32 games — an average of .03 touchdowns/game. Upon joining Tom Brady and company in New England Welker averaged 11.1 yards/reception, but his touchdown production soared to .40 touchdowns/game. In Welker's six years in New England, the Patriots were the highest scoring team in the league three times and never finished lower than eighth. Can the spike in both total receptions and touchdowns be attributed to a skill-set improvement, or is this simply a case of being successful in a new system with a better supporting cast and greater opportunity?
In 42 games with the Rams, Amendola found pay dirt seven times, good enough for a .16 touchdown/game average. That's slightly better than Welker's pre-Patriots days and on a team that was ranked 32nd, 26th, 32nd and 25th in offensive scoring during Amendola's tenure in St. Louis between 2009-2012.
Now Amendola gets to go to Foxboro and immediately becomes a "veteran" presence on an awfully young receiving corps. He won't have to battle for looks with the likes Brandon Lloyd, Aaron Hernandez, Randy Moss, Troy Brown and company. Amendola will be battling a few high upside rookie pass catchers, Rob Gronkowski (when he gets healthy) and Julian Edelman, whereas, Welker gets to go to Denver and battle for looks with two of the better receivers in the game: Demaryius Thomas and Eric Decker.
Wes Welker is Wes Welker. He'll continue to get his targets despite being in direct competition with arguably as good or better receivers and a new field general under center. But will he continue to earn 100+ receptions, 1,000+ yards and better than six scores per year like he did in New England? I'm not sure sure. A healthy Amendola — there, i said it, health is a concern, but isn't it with all players? — has the ability to jump into the Patriots lineup and be both the safety net and spark plug for Tom Brady that Welker was. Not much of the system, opportunity — and to a lesser extent the personnel — has changed in New England, so I'm going to gamble that Amendola's career will continue to mirror that of Welker's. The depth at wide receiver this season makes this decision a bit easier for me, especially in a standard league. Give me Danny Amendola.  – by Alan Harrison