2013 Fantasy Football, Eliminator Pools: Week 3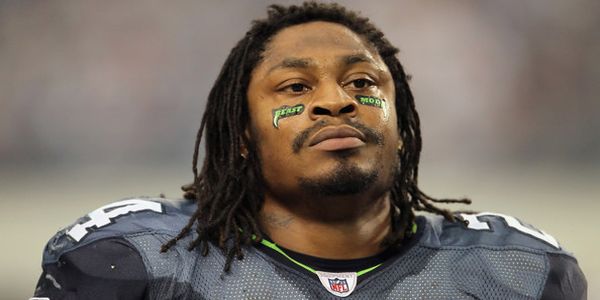 The second week of the NFL season was as tough as it gets in Eliminator pools. Many mirages still remained. Was RGIII just rusty? How good were the Titans? Chargers? Now that Week 2 is in the books, teams strengths and weaknesses take form. With that knowledge and some sample size now forming the foundation of the 2013 season here's the Eliminator picks for the week:
SAFE PLAY: 49ers- Call it a gut feeling but the 49ers are probably pretty pissed off they lost to their NFC West rivals on national TV Sunday night. The scariest thing when facing the Colts is Andrew Luck, but if there is one person who knows Luck better than he knows himself, it's 49ers head coach, Jim Harbaugh. As far as the Colts D goes, they gave up 112 rushing yards to Terrelle Pryor in Week 1 and 319 passing yards to Ryan Tannehill last week. Colin Kaepernick is already licking his chops.

GET THEM OUT OF THE WAY PLAY: Vikings- Reports are that Brandon Weeden's thumb is ''really screwed up'' which leads me to believe that Jason Campbell or Brian Hoyer is going to get the start Sunday (Josh Gordon probably wishes he could stay suspended). That means the Vikings D can focus on Trent Richardson and improve on the 205 rushing yards they have given up thus far into 2013. Believing in Christian Ponder can be frightening but Ponder plays well at home. In the Metrodome, Ponder led the Vikings to seven wins (only losing to the Bucs in Week 8) while throwing 10 TDs and only 5 INTs in those games. The Browns have only given up 110 yards to opposing running backs but Adrian Peterson could easily double that on his own.
MY PLAY: Seahawks- We all have been taught there are no sure things in life but this pick feels about as close as it gets. The Seahawks are 13-4 in Seattle the past three seasons while Jacksonville is 2-15 on the road in that span. If that isn't convincing enough, Vegas is almost giving three touchdowns to the poor Jaguars (19.5 at the moment to be exact). Everything points at an easy Seattle win. The only question is, should Seattle be used later in the season? Looking at their schedule, this might be the time to use them. They have road games coming up in Houston and Indy (no thanks). Then in Arizona and St. Louis (they lost to both of them on the road in 2012) and finish their road schedule with Atlanta, San Francisco and New York-Giants (again, no thank you). As far as the Seahawks home schedule, Week 16 or 17 shape up to be the time to use them but those weeks are always a crapshoot for playoff bound teams who could possibly be resting starters.
Other Notes: The Broncos are a team that could fall in any of these categories this week as they play a better than expected, but still bad, Raiders team in Denver on Monday night. Use them now or Week 6 in Jacksonville… The Patriots are an 2-0 and play an 0-2 Bucs team but both those Pats wins were ugly. Give New England time to get healthy, perhaps Week 9 against a sinking Steelers ship.
Safe Play: 1-1
Out of the way: 1-1
My Play: 2-0