2014 Fantasy Football: Week 1 Injury Report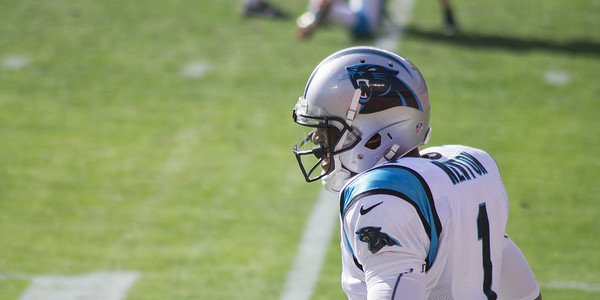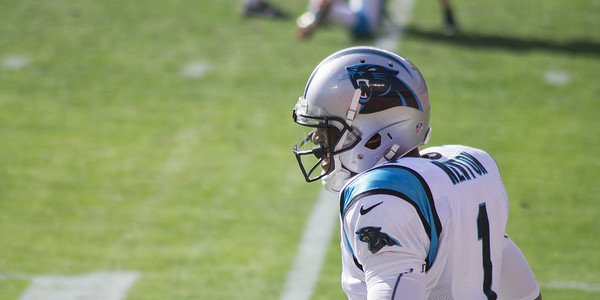 Quarterbacks
Cam Newton – CAR
Probable- Ribs
Newton is fully expected to be on the field Sunday when the Panthers take on the Bucs. While his mobility could be somewhat limited, unless you have excellent QB depth, it's safe to start Newton. This could very slightly upgrade the Panthers' RBs, increasing their chances of earning a few more goal line carries.
Matt Schaub – OAK
Questionable – Elbow
It appears Schaub's status will not be relevant this week. Derek Carr has been named the Week 1 starter and Schaub will be relegated to backup duty regardless of his health. Nonetheless, he has returned to practice and should be good to go this Sunday when the Raiders travel to New York to play the Jets. If Carr is forced out of the game, Schaub would be next in line to take the snaps.
Running Backs
Bernard Pierce – BAL
Probable- Concussion
Despite recovering from a concussion, Pierce is expected to be ready to start on Sunday. It's a good thing, too. With Ray Rice serving the first game of his two game suspension, the Ravens will need Pierce to mount some sort of rushing attack against a tough Bengals defense. In the unlikely event that Pierce can't go or if he suffers a setback in game, the Ravens would likely turn to rookie Lorenzo Taliaferro and veteran Justin Forsett to handle the ball carrying duties.
Christine Michael – SEA
Questionable- Hamstring
Michael has yet to practice this week and seems to be becoming more unlikely to suit up on Thursday. If Michael in fact can't go, Robert Turbin could see a slight increase in playing time.
Wide Receivers
Wes Welker – DEN
Out- Concussion/Suspension
All the worry this week about Welker's concussion issues turned out to be irrelevant. He has been suspended four games for violating the league's performance enhancing drug policy. Some reports surfaced that Welker could still possibly suit up Week 1, however those reports proved to be false. He is set to return Week 5. This could really boost the production of WR Emmanuel Sanders and propel rookie WR Cody Latimer and WR Andre Caldwell in to fantasy relevancy.
Sammy Watkins – BUF
Probable- Ribs
Watkins has practiced all week and says he feels "just about normal". The rookie should get the green light to take the field on Sunday. This should really help out second-year QB E.J. Manuel. WRs Mike Williams and Robert Woods would get a slight bump should Watkins suffer a setback.
Allen Robinson – JAX
Questionable- Hamstring
The talented rookie's status is very much up in the air for Week 1. The Jags could really use his presence being that they only rostered five WRs. He has been out of action for weeks and undrafted rookie Allen Hurns has filled in admirably in his absence. If Robinson cannot go, rookie Marqise Lee and Cecil Shorts will start on the outside with Hurns in the slot.
Odell Beckham Jr – NYG
Doubtful- Hamstring
Beckham will not play on Monday night against the Lions and will likely be out for 2-3 weeks. Being that he has already missed an extended period of time, this shouldn't really affect the Giants' game plan.
Tight Ends
Rob Gronkowski – NE
Questionable- Knee
Gronk came out and said he would definitely be on the field Sunday in Miami. Contrasting reports surfaced not long after when head coach Bill Belichick claimed that he had not yet made a decision on Gronk's availability for Week 1. If you're a betting man, put your money on Gronk being out there this Sunday. It sounds like Belichick is back up to his tricks and is already in mid-season form. Gronk's availability could have a major impact on QB Tom Brady's fantasy value. Even if Gronk does go, we cannot be sure how much he can play and there is no chance Belichick tells us before game time. Newly acquired TE Tim Wright could see more action this week depending on Gronk's availability.
David Ausberry – OAK
Probable- Knee
Ausberry is on track to suit up this Sunday against the Jets. It is yet to be fully understood how the Raiders will deploy their TE duo of Ausberry and Mychal Rivera. It appears as of now Rivera is a better fantasy start, but only in very deep leagues.
Owen Daniels– BAL
Probable- Knee
Daniels is recovered from a torn ACL suffered last season and will be ready to start the season. He was a very productive TE in Houston and could siphon away some of starting TE Dennis Pitta's targets.
Scott Chandler– BUF
Probable- Knee
Chandler has been back at practice all week and is good to go Sunday. Chandler is a nice sleeper pick against the Bears this week if you are desperate for a TE.
Brandon Bostick– GB
Doubtful- Lower leg
Bostick is yet to practice this week and his chances of suiting up on Thursday are looking slim. It looks like Richard Rodgers has won the starting job in Green Bay. In Bosticks absence Andrew Quarless could see more snaps.