Daily Fantasy Hockey Strategy: February 11, 2017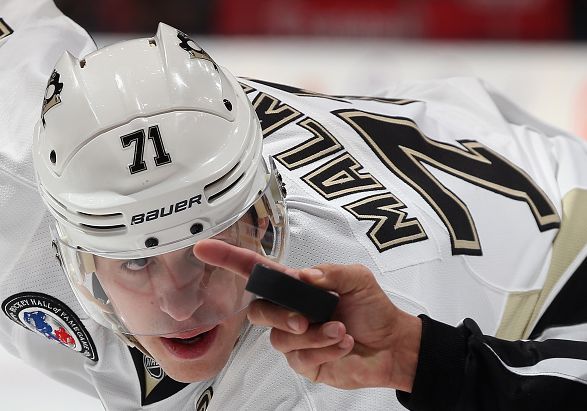 Below we've got a discussion of the best matchups and potential stacks of the day followed by player rankings for Saturday's 7-game evening slate of NHL contests on DraftKings and FanDuel.
As always, make sure to check Twitter for any injury news, and check LeftWingLock for starting goalies and line combos.
**Only the 7:00 PM slate will be covered in the article**
Game Breakdowns
Colorado Avalanche @ New York Rangers
Targeting the Colorado Avalanche has become somewhat of the norm this fantasy season. Colorado just isn't a good hockey team, especially on the road, and tonight is no different. New York should have no problem scoring a bunch of goals in this contest.
The Rangers have two lines that can do some damage, but the line that stands out the most is the second line of Rick Nash, Derek Stepan and Jimmy Vesey. The trio play together on the top power play unit and the matchup should play in their favour. Nash & Stepan also see a decent amount of time on the penalty kill, which is always a nice little bonus. Most DFS players will target the top line of Chris Kreider, Mika Zibanejad and Mats Zuccarello, and that isn't a terrible idea, but their ownership will be high, and when it comes to value, the second line has more.
Behind the paywall you'll find the rest of today's NHL DFS game breakdowns and player rankings
[cointent_lockedcontent article_labels="hockey"]
On the blueline, Ryan McDonagh joins the second line on the top power play unit, so if you're looking for a four-player stack, that's the way to go. Nick Holden is getting a chance to showcase his talent on the second unit, so if you need some salary relief on the back end, he's an option to consider.
It hasn't been an easy season for Henrik Lundqvist, but the king of New York is in a excellent spot tonight. His price on FanDuel has dropped below 9K, so that makes him the chalk goalie of the night. He's an easy target in cash games, and it wouldn't be a terrible idea to roll with him in a GPP, even if his ownership is high.
Pittsburgh Penguins @ Arizona Coyotes
The Pittsburgh Penguins are a dangerous hockey team. With so many weapons to choose from, it's hard to focus on just one line. As easy as it is to just plug Sidney Crosby into your lineup, there's lots of value elsewhere that should be considered, specifically the third line.
Head coach Mike Sullivan shook things up at practice and has put Evgeni Malkin with Patrik Hornqvist on the third line. If that duo sticks together all game, they are bound to do some serious damage. Not only do the two play together five-on-five, but they also join Crosby on the top power play unit. There's no way Arizona will be able to slow down all three of Pittsburgh's offensive lines. They aren't going to run the risk of letting Crosby run wild, so he will draw the most attention, leaving Malkin & Hornqvist to dominate against inferior competition.
Throw in defenceman Justin Schultz, and you have yourself a pretty decent power play stack. As long as he continues to get a chance to join the big boys on the top power play unit, he should be an option to consider.
Anaheim Ducks @ Washington Capitals
Speaking of teams with a powerful offence, the Capitals have been on an absolute tear at home over the last couple of games. Their offence has been firing on all cylinders, and there's no reason to believe that it stops tonight.
Alex Ovechkin failed to record a shot on goal last game for the first time since 2013. Even the greatest players in the world have an off night, but there's no chance that Ovi goes back-to-back games without a shot. His partner in crime Nicklas Backstrom will continue to feed him the puck both five-on-five and on the power play, so if you're looking for an alternative to the Penguins stack, make it a Capitals mini-stack.
In goal, Braden Holtby is likely to get the start in this contest, which makes him a great alternative to Lundqvist. Holtby is having another solid season and that should continue tonight. The Ducks are ranked 27th in SF/60 (27.9) on the road and are averaging just 2.05 GF/60. Anaheim has the weapons to score goals, but they're just not getting done away from Honda Center. If you have extra salary to burn, make sure to use it on fitting Holtby into your lineup
Player Rankings
Note: Player rankings are based on projected value, not on who will score the most points.
Centers
Mika Zibanejad–New York Rangers
Nicklas Backstrom–Washington Capitals
Evgeni Malkin–Pittsburgh Penguins
Auston Matthews–Toronto Maple Leafs
Derek Stepan–New York Rangers
Sidney Crosby–Pittsburgh
Jonathan Toews–Chicago Blackhawks
Connor McDavid–Edmonton Oilers
Wingers
Rick Nash–New York Rangers
Jonathan Drouin-tampa Bay Lightning
Jimmy Vesey–New York Rangers
Chris Kreider–New York Rangers
Patric Hornqvist–Pittsburgh Penguins
Alex Ovechkin–Washington Capitals
Nikita Kucherov–Tampa Bay Lightning
Artemi Panarin–Chicago Blackhawks
Chris Kunitz–Pittsburgh Penguins
Marcus Johansson–Washington Capitals
Defenceman
Justin Schultz–Pittsburgh Penguins
Matt Niskanen–Washington Capitals
Ryan McDonagh–New York Rangers
Morgan Rielly–Toronto Maple Leafs
Nick Holden–New York Rangers
Victor Hedman–Tampa Bay Lightning
John Carlson–Washington Capitals
Kris Letang–Pittsburgh Penguins
Goalies
Henrik Lundqvist–Anaheim Ducks
Braden Holtby–Washington Capitals
Ben Bishop–Tampa Bay Lightning (GPP only)
Carey Price–Montreal Canadiens (Not starting)
Scott Darling– Chicago Blackhawks (GPP only)
Jake Allen– St.Louis Blues
[/cointent_lockedcontent]