Daily Fantasy Basketball Strategy: January 7th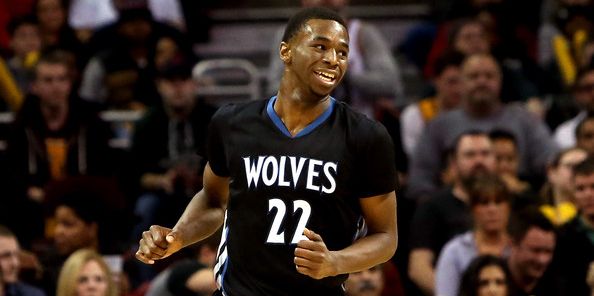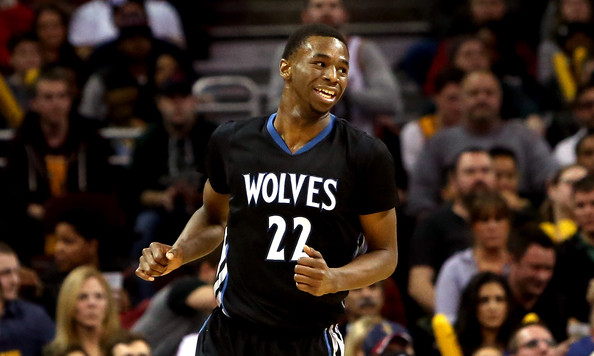 Today's NBA daily fix features a couple players at each position that I highly recommend for today's 13-game NBA slate. In addition to the two player breakdowns per position, I'll add a few cheap risk options and tell you which ballers I am fading (not using) tonight. At the end I will list the top-5 players I'll be using at each position in cash games tonight. Remember that this is written up in advance of any starting lineup or most inactive updates. Be sure to keep your eyes on Twitter and/or Rotoworld for updates that could change things in a big way. Good luck to you all and let's get money tonight!
Point Guards:
Chris Paul ($9700) – You have to love when you see a game's total points scored over/under at 215 and you also find that it features CP3 against the Lakers, who are 30th against opposing point guards. Money making time. Paul has shown a little inconsistency the past handful of games, but look for him to bring his A-game tonight in the battle for Staple Center bragging rights.
Jrue Holiday ($7600) – I was about to go Brandon Knight here but I wanted to switch it up a bit (he'll be in my top-5 PG ranks below), and I really like the matchup and way that Holiday has been playing for the Pelicans. He doesn't have a super high ceiling like the top-tier PGs, but for around $3k less he's almost a sure bet for around 35-40 DK points most nights. If you fade the top guys, it's a good idea to go with a surefire mid-level guy like Holiday. If you go expensive elsewhere or go with a balanced team approach tonight, look in this direction and know what you're getting just like you Jrue it up.
Cheap risk plays: Shane Larkin ($4200) could see another start for the depleted Knicks and is coming off of a 26.75 DK point showing on Monday. This game against the Wizards could become ugly and Larkin would likely see extra garbage time minutes against the Washington backups also. Trey Burke ($5000) is feeling better and will be a go tonight in Chicago. With Kanter, Hood and Burks all out, Trey should get a ton of shots and play a big role even in a tough matchup.
PGs I'm fading tonight: John Wall (can he rack up enough points to hit value in just 3 quarters?), Rajon Rondo and Brandon Jennings.
Shooting Guards:
Monta Ellis ($7200) – I think Monta is at a price tonight that I'll be buying a lot of stock in. He hasn't been putting up gaudy stat-lines recently, but he's been solid nonetheless and is taking on a Pistons team who is on the back end of a back-to-back and third game in four nights. Look for a 40+ DK point night from Ellis without spending near max dollars.
Victor Oladipo ($5600) – Shooting guards have been destroying the Nuggets recently and Oladipo has been playing a lot better of late. Put those two things together and you end up the victor! Sorry, forget I went there… I really feel like Dipo is one of the true bargains of the night at his cost and I'll have him as my SG or G in plenty of my lineups. I feel at this price his floor of 25 DK points makes him that much more of an attractive play. I'm betting he'll be closer to his ceiling in this one.
Cheap risk plays: Tim Hardaway Jr. ($5000) has a tough matchup, but as I said above with Larkin, the Knicks don't have many other options. Low upside there but the opportunity and usage will be a plenty. Evan Fournier ($4800) has been cold lately making only 12-of-39 in his last four games, but this screams revenge game as he was dealt from the Nuggets this past offseason. Definite reason to proceed with caution but if you want a decent GPP against the grain play, here it is. Jodie Meeks ($4500) has scored 20+ DK points in each of his last five games.
SGs I'm fading: James Harden (too highly priced in a potential blowout, spending big elsewhere tonight) and Klay Thompson.
Small Forwards:
Draymond Green ($8500) – How can you not love Draymond tonight or any night while he's on this complete heater? He's not doing it with his scoring most nights because over the past four games there's three games he scored 11, 10 and 4 points but still managed more than 40 DK points due to his filling of the stat sheet elsewhere. It's unheard of the numbers he's rattling off right now. Dray has 11 blocks and 13 steals and three double-doubles in his last four games. You worry slightly of Golden State running away with this one but Green does his damage in about 30 minutes a night anyways.
Andrew Wiggins ($6400) – The 2014 top overall draft pick started off the season slow as expected but has really been fantastic lately as the Wolves have run into the injury bug and dealt away wingman Corey Brewer. Wiggins has scored 20+ points in six of his last seven games and has another good matchup tonight at home against the Suns. I think Wiggins is a nice mid-level SF play tonight and should bring you an easy 30+ DK points.
Cheap risk plays: C.J. Miles ($5000) has delivered 25+ DK points in eight of the Pacers last ten games thanks to his scoring and three pointers with dashes of another stats sprinkled in and he should be able to do so again. Marvin Williams ($4500) has gone for 23 DK points in three straight. Joe Ingles ($3500) won't play as much as he did last game with Burke returning but should still see around 24 minutes and can get you a real cheap 20-ish DK points if so.
SFs I'm fading: Kevin Durant (still not confident enough to pay up) and Gordon Hayward
Power Forwards:
Anthony Davis ($11,000) – Cody Zeller, Marvin Williams, Bismack Biyombo and Jason Maxiell… Who is going to stop Davis out of that group of Charlotte "big" men? I pick and choose my spots when I use a max dollar player and this is a perfect spot if you ask me. Davis hasn't dominated the DFS nights the past few games but this should be a night he'll remind people why he's worth $11k+ more often than he's not.
Pau Gasol ($9400) – I love Anthony Davis and also like Kevin Love tonight but it's hard to look at those guys when you see Pau sitting there at a much cheaper price. Pau has been dominating whoever is in his path this season but especially the past few games. The only cause for concern here is that the Bulls are favored by 10.5 over the Jazz and Pau could sit late if they cover and then some. Even if so, Pau should rack up the stats while he's in there and put out 45+ DK points.
Cheap risk plays: Quincy Acy ($4100) has gone for 25, 25 and 41 DK points his last three games and should see the same amount of playing time tonight. Even against a tough Wizards team, Acy should crash the paint to 20+ DK points at a discount. At the near minimum, Jae Crowder ($3400) has averaged 24 DK points the past two Celtic games although that team is such a cluttered mess that figuring out who will play how much night to night is tough.
PFs I'm fading: Blake Griffin and Paul Millsap
Centers:
Nikola Vucevic ($8400) – Vucci Mane! The double-double machine is gassed up and ready to wreak havoc representing your DFS squad. After a couple of down games, Vucevic bounced back to his normal with a 43 DK point performance Saturday night. That was the last game the Magic played so they should come into this game extra fresh after three nights off. The Magic have oddly enough performed better on the road this season, and Denver has nobody in the paint that is going to slow Vuc down from another 40+ DK point showing.
Tyson Chandler ($6800) – Chandler is another double-double factory and comes into this one off averaging 32.5 DK points over the last ten games he's played in. Chandler will be relied on heavily to slow down the beastly Andre Drummond and should grab plenty of boards and enough points to hit his average again at a mid-level price.
Cheap risk plays: Jusuf Nurkic ($4900) has been terrific lately posting 30+ DK points in four straight games, three of those games he only played an average of 22 minutes so he's very efficient. Going cheaper? Jason Smith ($4200) has gone for 19+ DK points in five of his last six.
Cs I'm fading: Andre Drummond, Dwight Howard and Marc Gasol.
Cash game positional rankings: (These are in the order that I'll be using them based on situation + price, NOT who I think will score the most)
PG:
1) Chris Paul
2) Jrue Holiday
3) Brandon Knight
4) Ty Lawson
5) Jarrett Jack (only if Deron Williams is out)
6) Trey Burke
7) Shane Larkin
8) Kyrie Irving
SG:
1) Monta Ellis
2) Victor Oladipo
3) Eric Bledsoe
4) Jimmy Butler
5) Jodie Meeks
6) Tim Hardaway Jr.
SF:
1) Draymond Green
2) Andrew Wiggins
3) Rudy Gay
4) C.J. Miles
5) Marvin Williams
PF:
1) Pau Gasol
2) Anthony Davis
3) Kevin Love
4) Robert Covington
5) Quincy Acy
C:
1) Nikola Vucevic
2) Tyson Chandler
3) Jusuf Nurkic
4) Rudy Gobert
5) Zaza Pachulia
For more fantasy hoops analysis and to have any questions you may have answered, follow Zack on Twitter @BigZack44